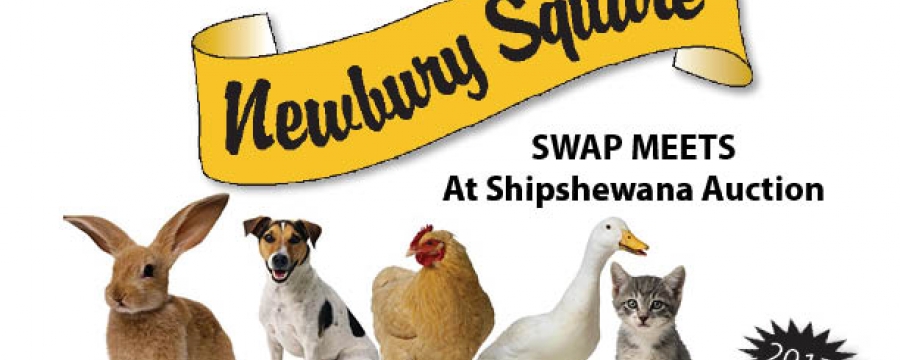 Sell at the Newbury Square Swap Meet
Set up as a Newbury Square Swap Meet vendor. The Swap meets are held at Shipshewana Trading Place on select Saturdays in the spring, summer and fall. The swap meet is an outdoor, open-air marketplace where shoppers can find poultry, hunting and fishing items, small animals, antiques, second-hand goods, and more. $3 parking per vehicle, free admission. Open Daylight - 1:00 PM.
2017 Saturday Swap Meet Dates:
April 29
May 20
June 17
August 5
September 16
October 21
Newbury Square Swap Meet vendor space is $20.00 for a 20' x 25' space. There are no reservations, as space is available on a first-come first-serve basis.