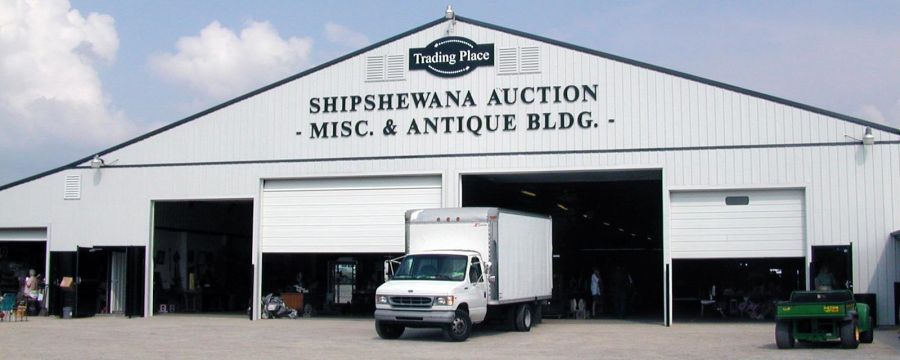 Sq Ft: 16000
Accommodates: Theatre: 1300; Classroom: 625; Round: 750; Banquet: 1000
The Shipshewana Auction Antique & Miscellaneous Building in Shipshewana, Indiana offers ample space to host an auction, craft or gun show, benefit, fundraiser or reception, meeting, horse sale or event. The auction building is located at 345 S Van Buren St on the Shipshewana Auction & Flea Market grounds, and is directly across the street from the Farmstead Inn & Conference Center and within walking distance to downtown shopping and restaurants.
A variety of sizes and amenities are available to fit your specific event and budget. Contact Michael for details and a quote.
Days Available: Monday, Thursday, Friday, Saturday & Sunday
Enclosed heated building
Concrete floor
Catering available
Snack bar
Tables/chairs
Divider curtain
Clean-up
Trash pick up available
Office
Lighted sign event advertising
Other Shipshewana Event Venue Options: Farmstead Inn Conference Center, Farmstead Inn Event Pavilion, Farmstead Inn Expo Barn and Auction Restaurant.
Contact Michael for a quote and to start planning your event!