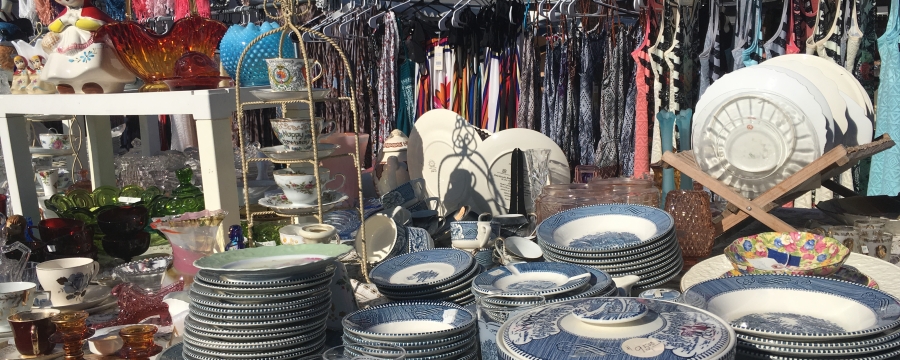 Become a Shipshewana Flea Market Vendor
Want to sell your goods at a market drawing 10,000 to 15,000 shoppers each week? Set up at the Shipshewana Flea Market for a day, a week, a month, or even the whole season. It's the Midwest's Largest Flea Market located in Shipshewana, Indiana. The flea market accepts vendors with all types of merchandise. Each space has one standard (20 amp/110 volt) outlet available for electricity. 30 amp service is available for an additional fee. We also provide access to free vendor wifi. Bring your own tables/chairs.
Open every Tuesday & Wednesday, May 2 - Sept 27, 2017, 8 am - 5 pm
Holiday Extended Markets: Memorial Day (May 29-31), Independence Day (July 3-5), & Labor Day (Sept 4-6)
Unloading/Set Up is Mondays from 10 am to 10 pm or on market days beginning at 6 am. For holiday extended markets, early set up will be on Sunday beginning at 3 pm.
Location: Shipshewana Flea Market grounds, 345 S Van Buren St, Shipshewana, IN 46565. Shipshewana, Indiana is a high-traffic tourist town in the heart of Northern Indiana's Amish Country.
Space Options & Rates:
Permanent (Full Season) Space

$37 - $45 per week; $90 deposit and remaining balance due within 30 days.
Fees are paid monthly and vary based on location.
Building or Tent Rental options may be available.

20' x 25' Outdoor Space

$55 per space per week, or $35 per space per day.
Available on a first-come, first-serve basis.
Reserve the same space for future weeks or days by 6 pm of the current week or day setup.
Additional days for Extended Market dates are $20.00 per space per day in addition to the weekly rate paid.
Special Vendor Events & Spaces:
NEW - The "Flea"ture Weekly Themed Exhibition Area Space (20' x 25') - available June through September

Special "Flea"tured area in the middle of the Shipshewana Flea Market beginning in June 2017.
Outdoor Space: $45 per week
Tented Space: $95 per week
Must sell items that fit in the following weekly themed categories:

1st week of the month: Shabby Chic
2nd week of the month: Local Crafts
3rd week of the month: Jewelry & Boutique Clothing
4th week of the month: Antiques & Collectibles​

"Junk in the Trunk" Garage Sale Week - August 29 & 30

Bring your "junk" from your house and sell it at the Flea Market for just $25 a space! (Tuesday & Wednesday, August 29 & 30)
Located in the "Flea"tured area in the middle of the market
How to get a space at the Shipshewana Flea Market:
Download and print the vendor application online. Send in your application and payment via email (michael@shipshewanatradingplace.com) or mail (PO Box 185, Shipshewana IN 46565).
OR Show up on site and reserve a first-come, first-serve spot with the flea market office. The flea market office is open Mon. (10 am - 8 pm) and Tues. (5:30 am - 6 pm). All flea market spaces must be occupied by 7:45 am, and stay open until 5 pm.
2017 Flea Market Vendor Application
2017 Flea Market Rules & Regulations
2017 Shipshewana Flea Market Map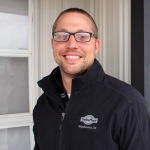 Upcoming Events
There's always something exciting happening at Shipshewana. Browse our upcoming events, and book a room today so that you don't miss out on your favorite event!