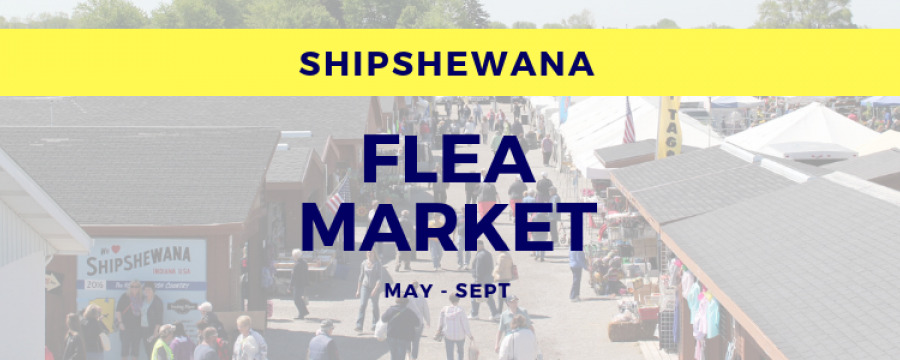 Sell at the Shipshewana Flea Market
Thank you for your interest in the Shipshewana Flea Market!
We hope you will join us in the fun at the Midwest's Largest Flea Market with nearly 700 vendor spaces and thousands of shoppers each week. We accept all types of merchandise - and we'd love to have you try out selling in Shipshewana!
If you are interested in reserving a vendor space during the month of September (after Labor Day), you can simply arrive at 6am on the day you'd like to sell and stop at the flea market office first to get a space assignment. We have plenty of spaces available currently, so there is no need to apply in advance. If you have any questions, please call (260) 768-4129.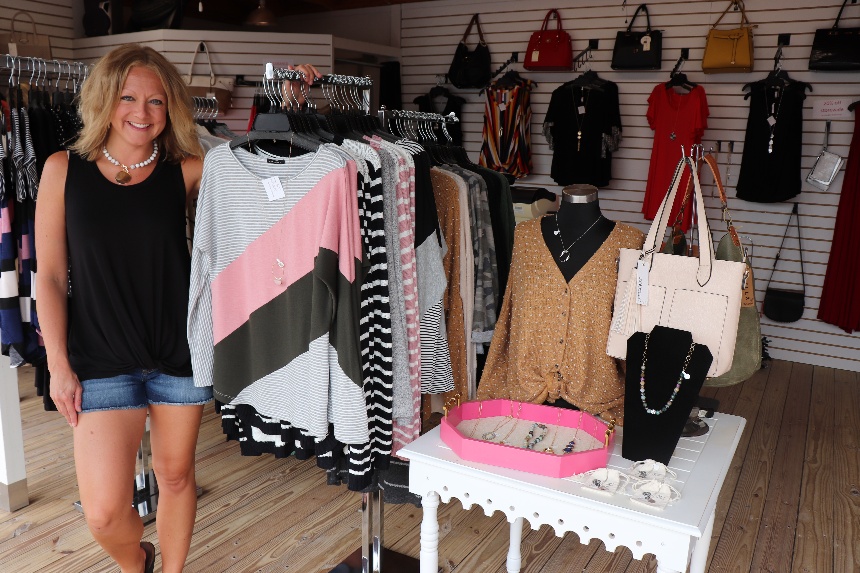 Dates & Hours: Tuesdays & Wednesdays, May 4th through September 29th, 2021 8 am - 4 pm EST.
2021 Extended Holiday Markets:
Memorial Day (May 31 - June 2); 8am - 4pm
June Weekend Market - (June 18-19); 8am - 4pm
Independence Day (July 5-7); 8am - 4pm
August Weekend Market - (August 20-21); 8am - 4pm
Labor Day (September 6-8); 8am - 4pm
Space Rental Options:
Rates are for outdoor spaces, approximately 25' frontage x 20' deep. Includes 1 standard (20 amp / 110 volt) outlet. Rate does not include storage fees, parking fees (for vehicles not parked on rented market space), building or tent rental fees.
Daily and/or Weekly Space: $35 per space, per day, or $55 per space, per week
Must be paid for in advance of setup
Available on a first-come, first served basis
Additional days for extended Holiday Market dates (Memorial Day, Independence Day, Labor Day) are $20 per space per day in addition to the weekly rate paid. Weekend Markets are $20 per space per day.
Outdoor space - Bring your own tables, chairs, canopy, etc.
Monthly Space: $37 - $45 per space, per week
Rate varies based on space location
Fees paid monthly
All holiday & weekend market dates are included
Requires $90 deposit, with the remaining balance for first month due within 30 days.
Outdoor space - Bring your own tables, chairs, canopy, etc.
Full-season vendors have the option of renting buildings or big top tents that can be placed on respective spaces. View Building & Tent Rental Rates PDF
Amenities:
Parking is allowed on your space
Electricity is available at each space (no additional charge)
Night Watchman Monday-Tuesday nights
Free Wifi
Restrooms / Shower Building
Food / Refreshments
Pet-Friendly
RV Park & Service Center on site (Call 260-768-7627 for availability and vendor discount)
Farmstead Inn Hotel across the street (Call 260-768-4595 for reservations and ask about a vendor discount).
Free and paid vendor advertising opportunities available.
Vendor Check-in & Set Up Times:
Monday, 10 am - 10 pm
Tuesday / Wednesday, 6 am - 7:45 am
Memorial & Labor Day: Sunday, 3 pm - 10 pm; Mon-Wed, 6 am - 7:45 am
Weekend Markets: Friday / Saturday, 6 am - 7:45 am
To Reserve a Space:
Stop by the Flea Market Office (May-Sept) with your ID, payment and copy of your Indiana retail merchants certificate. Office is open May-Sept on:

Mondays, 10 am - 8 pm
Tuesdays, 6 am - 6 pm
Wednesdays, 6 am - 6 pm

OR Call (260) 768-4129
Food Truck Concession Vendors
If you are interested in selling at the Flea Market as a Food Truck Concession vendor, please click here for more information.
2021 Food Truck Vendor Application