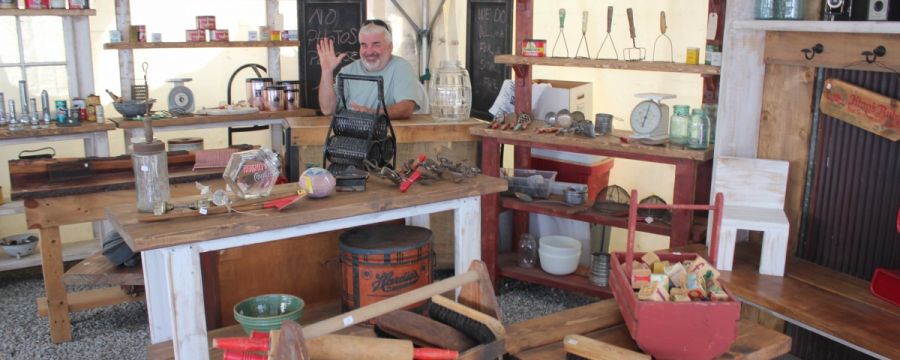 Sell at the Shipshewana Flea Market
Dates & Hours: Tuesdays & Wednesdays, May through September, 8 am - 5 pm.
2018 Extended Holiday Markets: Memorial Day (May 28-30), Independence Day (July 2-4), Labor Day (Sept 3-5), 8am - 5pm.
Accepts vendors with all types of merchandise!
Walk-ins and reservations welcome!
Approximately 10,000 shoppers each week!
Space Fee:
Permanent / Monthly Space: $37 - 45 / week *
Paid in advance each month
Rates vary based on location
Weekly Space: $55 / week *
Available each week on a first-come, first-served basis
Daily Space: $35 / week *
Available each day on a first-come, first-served basis
*Rates are for an Outdoor Space, 25' wide by 20' deep.
Food Vendors: Please contact Jeff Dorsey with Nelson's at 574-862-2184 ext 102 prior to reserving a space.
Amenities:
Parking is allowed on your space
Electricity is available at each space (no additional charge)
Night Watchman Monday-Tuesday nights
Free Wifi
Restrooms / Shower Building
Food / Refreshments
Pet-Friendly
* Buildings are based on availability and rented for the entire season - see Michael in the flea market office for details and rates.
* Big Top Tents are available Shipshewana Tent Rental on contract - please contact Shipshewana Tent Rental (260-768-7485) for pricing.
Vendor Set Up:
Monday, 10 am - 10 pm
Tuesday / Wednesday, 6 am - 7:45 am (Flea Market Open to Public 8-5)
To Reserve a Space:
Send in a vendor application with payment (download application PDF)
OR Stop by the Flea Market Office with your ID, payment and copy of your Indiana retail merchants certificate:

Monday, 10 am - 8 pm
Tuesday, 6 am - 6 pm
Wednesday, 6 am - 6 pm
Questions? Call 260-768-4129, email Michael at michael@shipshewanatradingplace.com, or download a copy of our vendor rules & regulations info sheet.