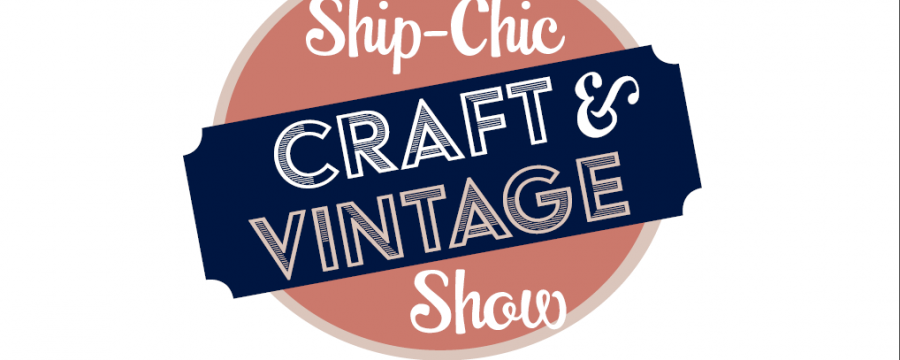 Become a Ship-Chic Craft & Vintage Show Vendor
Do you have creative, vintage, re- & upcycled, handmade, gift or just plain awesome items to sell? Then you are "Ship-Chic!" (Pronounced Ship-Sheek, a play off of the word "Shipshe," which is an abbreviation for the town of Shipshewana.)
We want you to apply to become a Ship-Chic Craft & Vintage Show vendor!
Fall Show - Saturday, October 26, 2019, 9 am - 3 pm
Holiday Bazaar - December 7, 2019, 9 am - 3 pm
Ship-Chic Craft & Vintage Shows are curated indoor pop-up markets that feature amazing products for DIY lovers, Pinterest-obsessed, Etsy loyalists, creative gift givers, small business supporters, or just folks who want a unique holiday shopping experience! Old stuff, new stuff, and awesome stuff - all picked with quality in mind.
Shopper admission is $5 at the door before 12 pm, and $3 after. Children 12 and under are free and parking is free. The shows are professionally managed, organized and promoted by the seasoned staff at Shipshewana Trading Place Auction & Flea Market.
Location: Held inside the heated and enclosed Shipshewana Auction Miscellaneous & Antique Building at 345 S Van Buren St, Shipshewana, IN 46565
Booth Rates: Vendor rent is $65 per space. Choose between an 8' x 10' wall space or a 10' x 10' inside space. Vendors will need to stay within the boundaries of the area provided and must keep all exit/entrance ways clear. Electricity is available for $10. Tables are 6' or 8' and are available for $10 each. We suggest bringing extension cords and/or skirting if renting electricity or tables.
How to Apply:
1. Download and fill out the 2019 Ship-Chic Vendor Application.
2. Gather at least 3 photos of your items or of a past show display.
3. Send in payment to reserve your space.
4. Email your application and photos to carlie@shipshewanatradingplace.com, or snail mail it, along with your space payment to Shipshewana Trading Place, c/o Ship-Chic Show, PO Box 185, Shipshewana, IN 46565.
* Vendor admittance will be considered only after receiving the completed application with requested photos and payment. Applicants who are denied acceptance to requested show(s) will have their application and payment returned/refunded.
Questions? Contact us at 260-768-4129, or email carlie@shipshewanatradingplace.com.