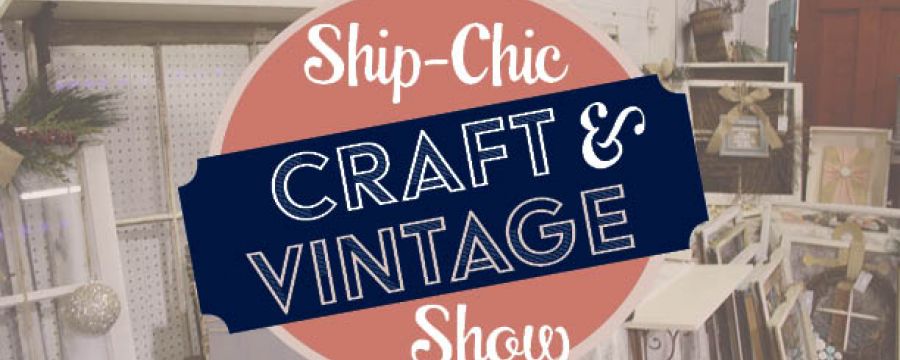 Become a Ship-Chic Craft & Vintage Show Vendor
Do you have creative, vintage, re- & upcycled, handmade, gift or just plain awesome items to sell? Then you could be #SoShipChic! We want you to apply to become a Ship-Chic Craft & Vintage Show vendor!
"Fall Market" - Saturday, October 28, 2017, 9 am - 3 pm
"Holiday Bazaar" - December 9, 2017, 9 am - 3 pm
Ship-Chic Craft & Vintage Shows are curated indoor pop-up markets that feature amazing products for DIY lovers, Pinterest obsessers, Etsy loyalists, creative gift givers, small business supporters, or just folks who want a unique holiday shopping experience! Old stuff, new stuff, and awesome stuff - all picked with quality in mind.
Shopper admission is $5 at the door. Children 12 and under are free and parking is free. The shows are professionally managed, organized and promoted by the seasoned staff at Shipshewana Trading Place Auction & Flea Market.
Location: Held inside the heated and enclosed Shipshewana Auction Miscellaneous & Antique Building at 345 S Van Buren St, Shipshewana, IN 46565
Booth Rates: Vendor rent is $65 per space. Choose between an 8' x 10' wall space or a 10' x 10' inside space. Vendors will need to stay within the boundaries of the area provided and must keep all exit/entrance ways clear. Electricity is available for $10. Tables are 6' or 8' and are available for $10 each. We suggest bringing extension cords and/or skirting if renting electricity or tables.
Have just a few items to sell? Consign them to the "Ship-Chic" Booth at $5.00/item plus 20% commission. Just drop off your items & we will send you a check.
How to Apply:
Download and print the application online, or call 260-768-4129 to have an application mailed to you.
Questions? Contact us at 260-768-4129, or email carlie@shipshewanatradingplace.com.