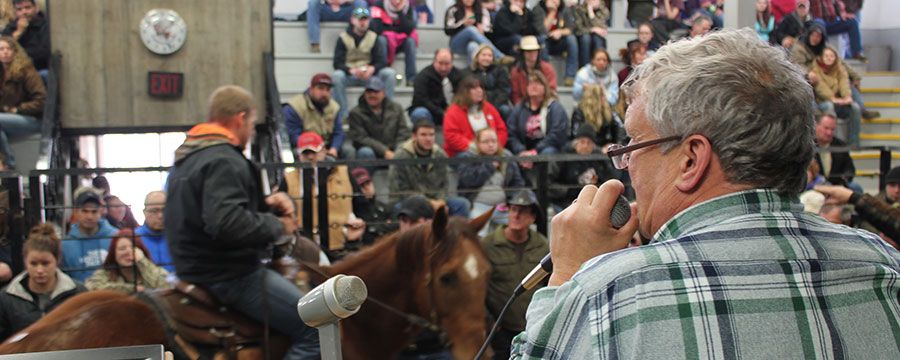 Sell at the Shipshewana Horse Auction
The Shipshewana Horse Auction is held every Friday, year-round. Horse lovers from all over the United States join us for our weekly auctions of driving, work, saddle horses, ponies, and tack.
Special yearly horse sales are held on Good Friday and Black Friday. Get information about selling at these special large horse sales.
Regular Friday Horse Auction Schedule
10:30 am Tack
12:30 pm Saddle Horses, Ponies, Loose Horses, Driving Horses
Horse Seller Information:
Unloading: Horses may be brought in anytime after 6:00 pm on Thursday, up until sale time on Friday. To sell tack, bring it in on Friday before 10:30 am, and take it into the ring to be sold.
Documents: All horses sold through the Shipshewana Auction must have an Equine Information Document.
Checks: We must have your complete name and address to issue checks. Seller checks will be mailed, or they may be picked up from the livestock office only after your horse has been paid for by the buyer.
The Auction: If you are unable to stay and watch your horse sell, you may want to write up a short story about your horse to be read by the auctioneer.
Commission:
Driving: 5%, with a minimum of $75.00 per head + yardage.
Work, Saddle & Loose Horses: 5%, with a minimum of $35.00 per head + yardage.
Ponies: 5%, with a minimum of $35.00 per head + yardage.
Yardage Fee: 0.39% or a minimum of $3.00 per head.
Tack: 20% of gross sale
No Sale: $38.00 per head.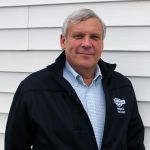 Contact Information
Keith Lambright
260-336-6008