Seller Information
The Shipshewana Miscellaneous and Antique Auction is every Wednesday, year-round starting at 9:00 am. Download a printable seller information packet, auction map and consignor tips.
Become a Seller: If you are interested in selling, give us a call to reserve an auction location at 260-768-4129 or fill out our online Consigner Registration Form. Auction locations are available on a first come first served basis. Most locations are approximately 7' x 9' and some are approximately 9' x 12'. Consignment fees are $10.00 to $20.00 per location. Tables, lighted showcases, electricity, pegboards and rep service are available for additional fees. No refunds if selling locations are forfeited or cancelled after 10am Monday before the sale date, and the full amount of space will be charged to anyone who has not prepaid. Locations must be occupied by 7:00 am on Wednesday to avoid possible reissuing. View a map of the auction building.
Merchandise Regulations: All merchandise unloaded for auction must be offered for auction at auction time. No private selling of merchandise between consignors and buyers. Shipshewana Auction Inc. has the right to reject any article to be offered for auction. No guns, gun parts or live ammunition are to be offered for auction. This includes BB, air, black powder, starter guns or any other type of gun or firearm. Toy guns may be offered such as cap guns or any other type of toy gun. A fee may be assessed for merchandise of questionable quality.
Unloading / Set Up: Sellers may unload their items on Tuesdays (7:00 am - 5:00 pm) and Wednesdays (5:30 am - 7:00 am). Other unloading days and hours may be available; please check with the office for rates and times. Before unloading, park where directed or in a valid parking space. Check in with auction personnel, and you and your vehicle will be directed to your auction location. Side and overhead doors are to be operated by authorized personnel only. Locations must be occupied by 7:00 am on Wednesday to avoid possible reissuing by Shipshewana Auction, Inc.
Parking: From Memorial Day thru September, a parking fee or permit is required to park on Shipshewana Auction Inc. property. Auction parking permits ($35.00 per season) are available in the Misc. office. All other fees collected by the gate attendant. You are expected to respect the gate attendant and park where directed. Please, no parking in front of any door.
Advertising your Items: Every Tuesday afternoon, a staff member will take photos of auction locations that are present for set up. These photos are uploaded to our page on AuctionZip.com for shoppers to preview items online. Photos will be captioned with your location unless otherwise directed. You may also submit listing information and photos in advance. To do this, please email your sale date, location number, listings and photos to us at photos@shipshewanatradingplace.com.
Auction Time Procedure: All consignors are responsible for handling merchandise at auction time. (Rep. service is available, check office for rates.) The handling of merchandise at auction time and treatment of your buying customers should reflect the Golden Rule: Do unto others as you would have them do unto you. There is no guarantee of selling time or auctioneer. Minimum opening bid is $5.00. We encourage you to sell all items to the highest bidder, although you as a seller have the right to "no sale" items or to offer items on a reserve bid.
Seller Payout: Our goal is to have your checks available one hour after your last item is sold.
No Sale Item Policy: You will pay regular commission on the last bid received with a maximum charge of $30.00 per no sale item. The "no sale" needs to be declared before the auctioneer says "sold."
Items sold with Reserve Bid Policy: There are two ways of handling your reserved items: 1. Before the item goes up for auction, tell the auctioneer that you are selling the item with reserve. Then let the bidding take its own course. Before the auctioneer sells the item, the auctioneer will ask you "yes" or "no." OR 2. Before the item goes up for auction, state a bid on the item. The auctioneer will use your stated bid as the opening bid and ask the crowd for the next appropriate higher bid. If no one bids, then the item will "no sale" at your stated reserved bid.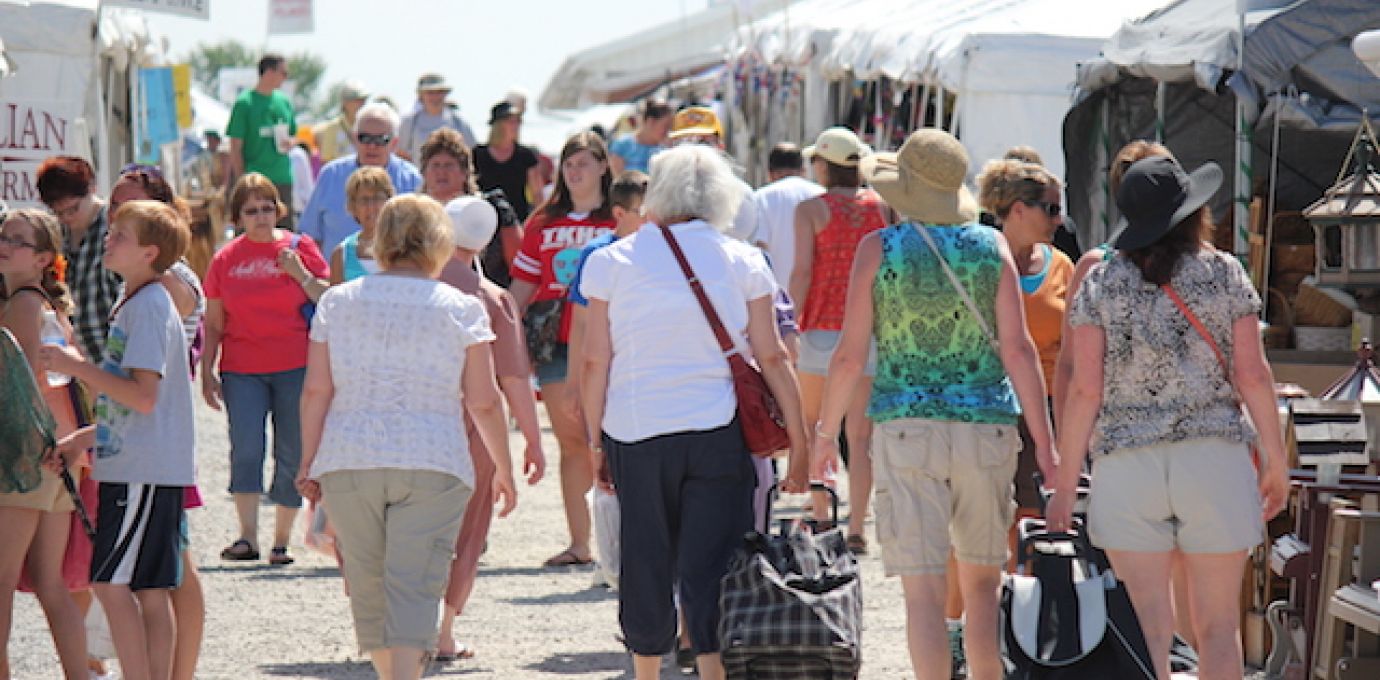 Exclusive News & Deals
Be the first to be "in-the-know" on the latest news and special events taking place at Shipshewana Trading Place by signing up for our eNews.
Join Now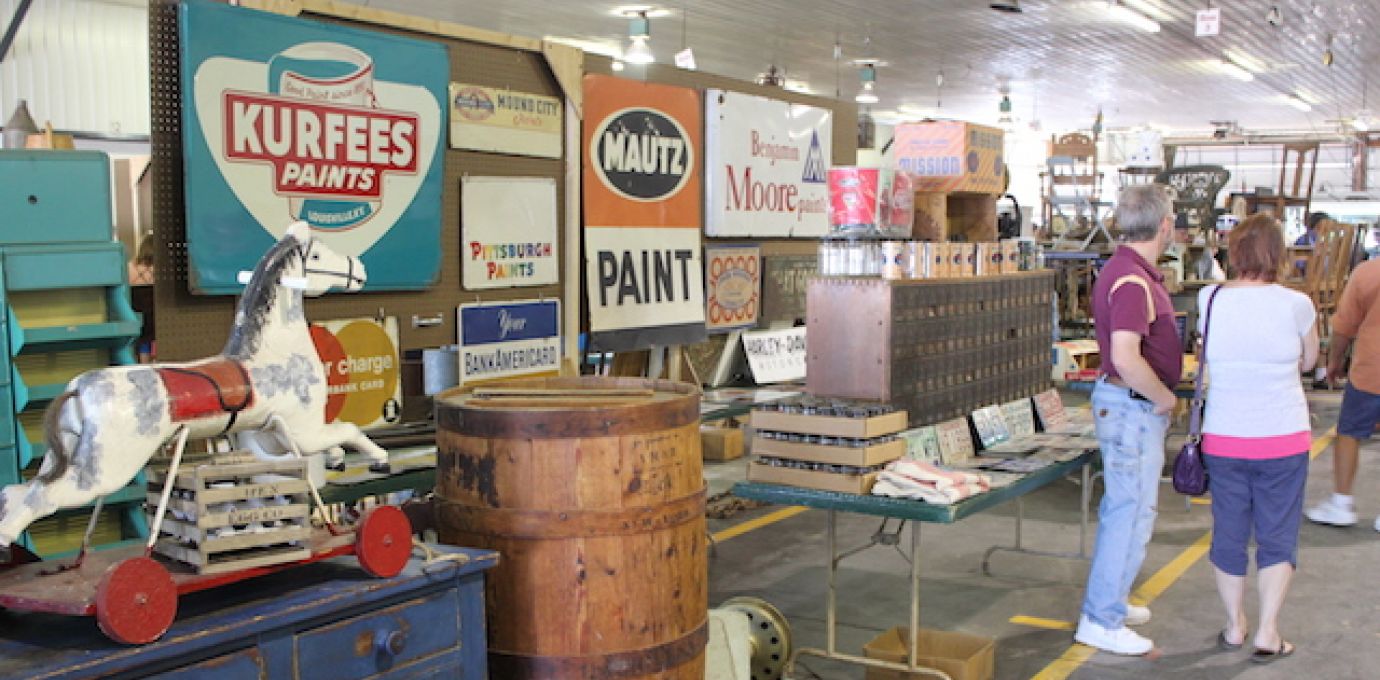 Vendor Selling Opportunities
Learn more about all of the great vendor opportunities at the Midwest's largest flea market and auction!
Learn More