Date: Sep 21, 2016
Your Complete Guide to Fall Extravaganza
Fall is officially here...so that means it's time for Fall Extravaganza at the Shipshewana Flea Market! This year's Fall Extravaganza Season Finale is Sept. 27-Oct. 1. Shipshewana's event schedule is packed with shopping, good eats, special activites. Here is your complete guide to all things Fall Extravaganza.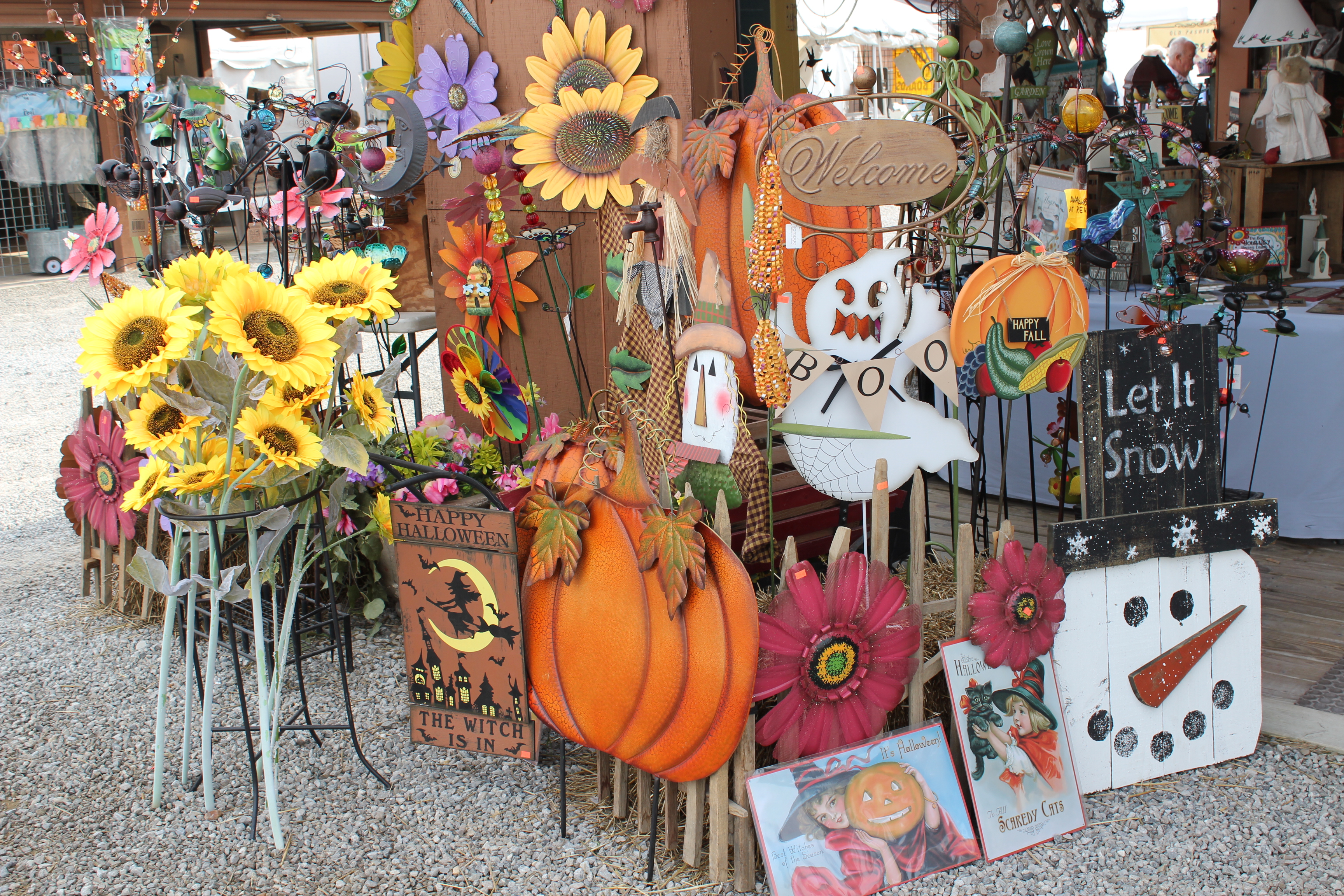 What to Do
1. Shop the Flea Market
Come see your favorite vendors before they pack up for the winter! Find outstanding bargains on decorations, food, games, books, novelty items, clothes and more. Get your Christmas shopping done early! The Flea Market is open Tuesday, Wednesday, Thursday, Friday and Saturday (Sept 27-Oct 1) from 8am-5pm.
2. Complete the Fall Extravaganza Shopping Challenge
Want something fun to do while you're shopping the flea market? Pick up a shopping challenge flyer from the information booth or at most entrance gates. Or, see it on our mobile app. Then visit the vendors listed on the flyer to get them to sign the front. Look inside for special deals and fall items. Once you have five signatures on your flyer, take it to booth 563 to redeem it for a free hat and for an automatic entry into our cruise vacation package giveaway!
3. Bid at the Wednesday Antique Auction
Going to be in town on Wednesday? Grab your buyer's number and bid on unique antiques, collectibles, furniture and miscellaneous items at the Wednesday Antique Auction. The bell rings at 9:00 am when10 auctioneers simultaneously start to sell.
4. Cruise In at the Fall Extravaganza Classic Car Cruise-In ***THIS CRUISE IN HAS BEEN CANCELLED DUE TO RAIN****
On Friday, September 30 from 3pm-7pm, bring your classic car to the Trading Place Pavilion (368 S Van Buren St) for a fun night of awesome cars, door prizes, musical entertainment and food! Free registration and people's choice awards.
5. Attend Fall Crafter's Fair
On Thursday, Friday, and Saturday (Sept 29-Oct 1), head to downtown Shipshewana for the annual Fall Crafter's Fair. This festival has artisan and crafters, old-fashioned demonstrations, entertainment, kids' activities and more! See a full Fall Crafter's Fair events schedule.
6. Get lost at the Corn Maze
Enjoy all of the fall activites going on at the Shipshewana Corn Maze, open Fridays and Saturdays.
Where to Eat
1. Flea Market Food Stands
Eat delicious chicken, potatoes, sandwiches, drinks, pie and more while shopping the Shipshewana flea market. Take a rest under the pavilions and sit a while. People watching + eating delicious food = a great afternoon! Check out the menus here.
2. Auction Restaurant
The Shipshewana Auction Restaurant is conveniently located at the front of the flea market property and offers sit-down homestyle meals. Known for their chicken & noodles, broasted chicken and pie, the Auction Restaurant is a great place to take the whole family. They will be open extra days for Fall Extravaganza - Tuesday, September 27 through Saturday, October 1.
3. Amazing Local Restaurants
Want an extensive list of area restaurants to choose from? Pick your favorite out of these.
Want more information about things to do and places to eat in Shisphewana? Download the Shipshewana Flea Market's mobile app. It's free in the app store or google play store. You can also get a guide to the Fall Extravaganza Shopper Challenge on the app! See you soon, and happy fall!