Date: Jun 20, 2016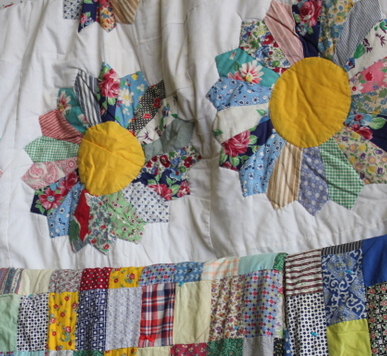 SHIPSHEWANA, IN/USA – June 20, 2016 – Shipshewana Trading Place is hosting a special event in cooperation with the Shipshewana Quilt Festival Wednesday, June 22, 2016. Join Shipshewana Trading Place Auction & Flea Market at the Midwest's Largest Flea Market where you can enjoy quilting alongside local quilters, all for a good cause. The quilting event will take place from 8 am – 5 pm in Rest Area 2 of Shipshewana Flea Market.
The quilt top being completed is from the Charity Challenge, part of the Shop Hop of the Shipshewana Quilt Festival. Each year the committee selects a new quilt pattern and challenges quilters to complete a block. Shop Hop participants receive a pattern and enough fabric to complete at least one block. Blocks are received from all over the country for several months after the festival. The charity selected to receive this quilt is Pam Holland's Charity, the Southern New Mexico Quilt Festival.
Guests wishing to participate may enter the Flea Market through the main entrance off of SR 5. Reservations are not required but recommended as space may be limited. For information, call Lora at (260) 768-4129.