Date: Aug 7, 2020
Shipshewana Flea Market Open for a Special Weekend Market Friday & Saturday, Aug. 14 & 15, 2020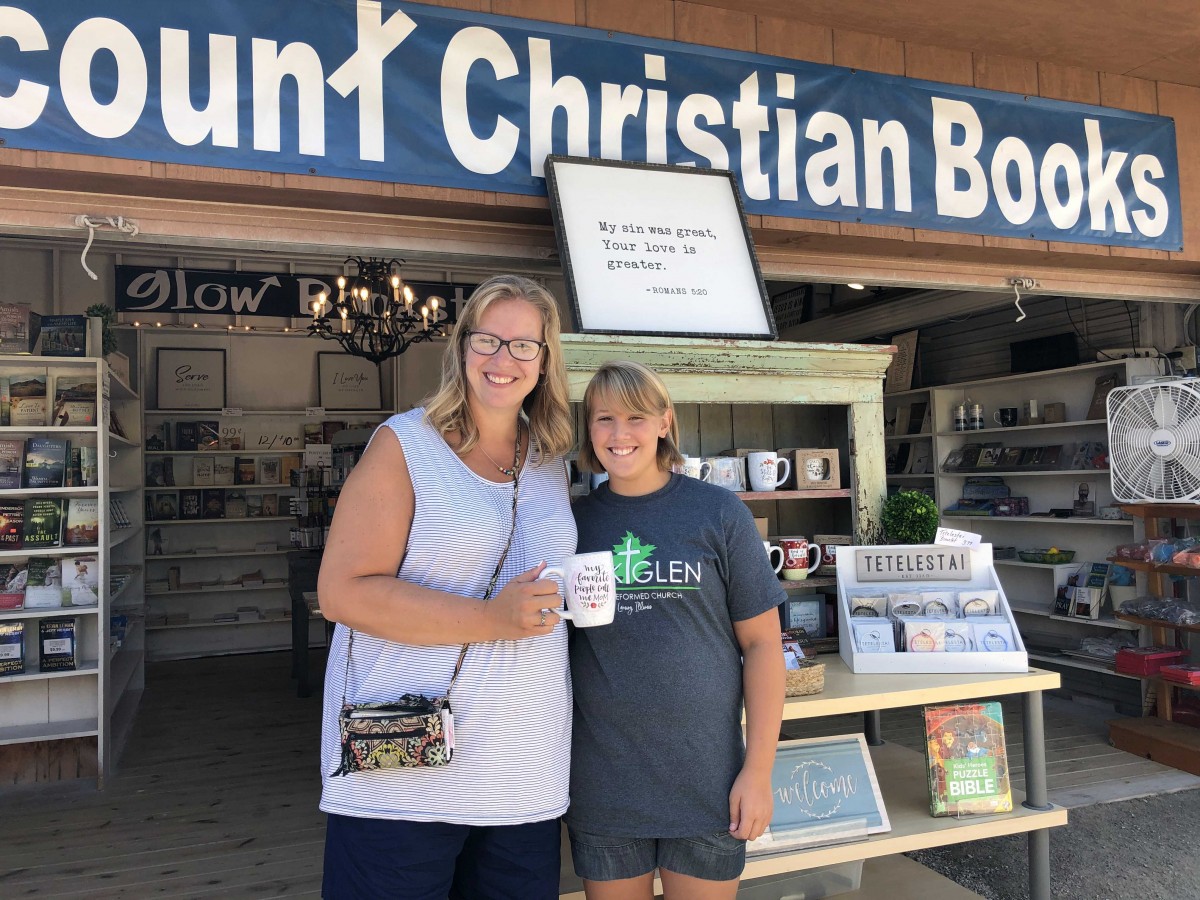 Shipshewana Flea Market will have a special Mother/Daughter themed flea market this Friday and Saturday, August 14 & 15, 2020. Shipshewana Flea Market boasts over 550 spaces of vendors selling their wares on 40 acres and will be open for a special weekend which is a wonderful addition to the 2020 season lineup.
While visiting, be sure you check out the following:
Mother / Daughter Lookalike Photo Booth Contest - Think you look like your mom or daughter? Enter the photo both contest on Friday or Saturday! Visit the yellow Shipshewana mural (in between Gates 1 & 2 near space 438) to get your photo taken by our staff photographer. Then, visit us on Facebook to see all of the photos and vote for your favorite by "liking" it! The photo with the most likes will win. Winner will receive a free overnight stay at Shipshewana's Farmstead Inn & Conference Center.
Food – Four food courts, fry pie station, smoothie booth, kettle corn, and many food options are all available on site to feed your food and sweet cravings!
Door Prize Giveaways - Sign Up at the Information Booth (Gate 1) to win hourly door prizes including free meals and $20 market cash!
COVID-19 and what you need to know before you travel:
While we are an outdoor market, face masks are highly recommended when you are unable to socially distance.
Hand sanitizing stations and restroom facilities are located across the flea market at all 4 food courts & in the antique auction building for handwashing.
Shipshewana Trading Place supports all state and county guidance for wearing of face masks and asks that you self-monitor and comply with guidance as it is provided and communicated in the changing timeline of COVID 19.
We are highly encouraging you follow all recommended safety and prevention guidance in all of our public spaces.
For more questions, or to become a vendor, call the Shipshewana Auction & Flea Market at 260-768-4129!
The flea market will be open for these special hours this weekend only from 12 – 8 pm on Friday, August 14 and 8 am – 2 pm on Saturday, August 15. Once this weekend market is complete, the Shipshewana Flea Market will resume its regular Tuesday/Wednesday hours through their final 2020 Flea Market Season date of September 30 and Labor Day (rain or shine).
The flea market is located in Shipshewana, Indiana, a small, yet popular tourist town of 650 people. The area attracts generations of families to take in the town's Amish-based lifestyle.
For more information on the flea market or auction, visit www.shipshewanafleamarket.com, call 260-768-4129, or visit the Shipshewana Flea Market Facebook page.