Date: Sep 21, 2018
News Release
"Across the Road" Indoor Market Offers Events this Holiday Season in Shipshewana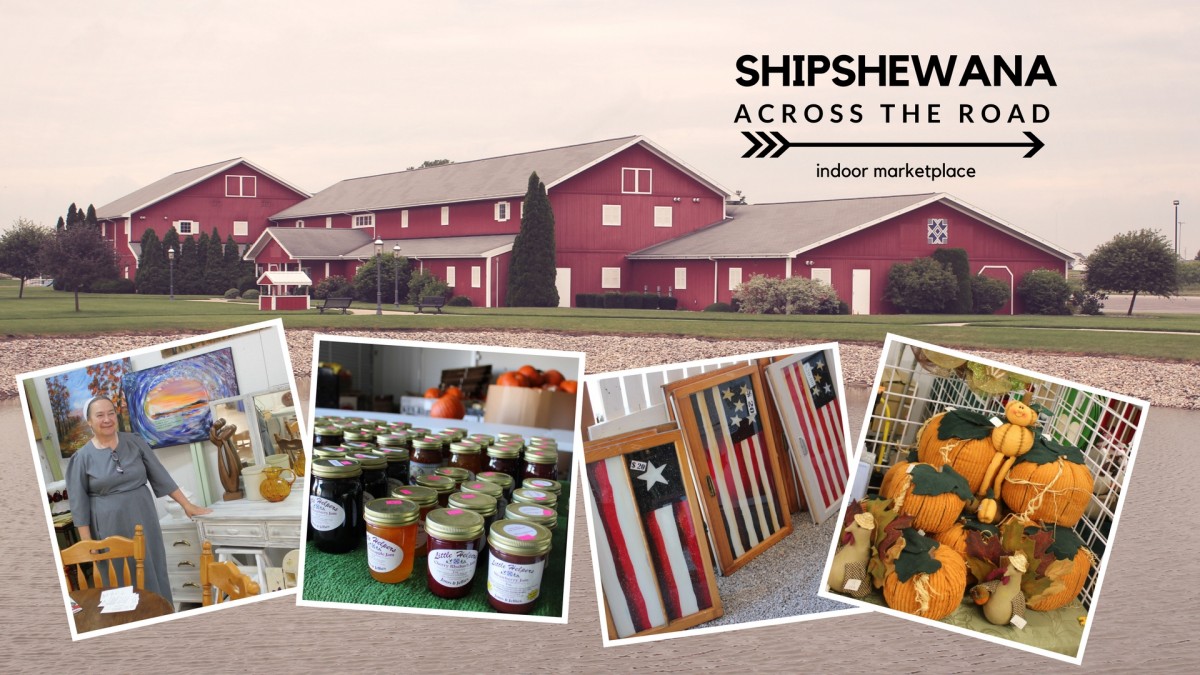 Shipshewana, Ind. — As the days get cooler and the holiday season approaches, Shipshewana Flea Market is heading "Across the Road" for their Indoor Market which will feature new events this fall and winter.
"Some people think Shipshewana slows down after summer is over, but that's just not the case," said Michael Christner, Shipshewana Flea Market director. "Between the indoor market, new craft & vintage shows, and the numerous Christmas activities throughout town, Shipshewana has truly become a fall and winter destination."
Visitors to the indoor market will be able to shop from more than 50 booths selling gifts, jewelry, home décor, dip mixes, handmade items and more. Shoppers can expect to see a scaled-down indoor version of the famous outdoor Shipshewana Flea Market.
The market is scheduled to be open to the public every Friday and Saturday from October 5 to December 15 from 9 a.m. to 4 p.m. It will be held inside the Farmstead Expo Barn, just across the street from the Auction and Flea Market grounds.
"This is the indoor market's second season," said Christner, "So we decided to add some special events to make it even more of a destination and family-friendly atmosphere."
2018 Indoor Market events include an Antique & Vintage Market (October 5-6), DIY Wood Sign Workshops (Oct 12-13), Trick-or-Treat (Oct 27), Winter Wonderland Walkthrough (Nov 2-Dec 15), DIY Craft Class (Nov 23-24), and Santa Visits & Kids' Safety Day (Dec 1).
There is no admission fee to Shipshewana Across the Road Indoor Market, and parking is free.
For more information, call 260-768-4129. Find more on the Shipshewana Flea Market Facebook page.
###
MEDIA CONTACT:
Lora Gates
Marketing Director
Shipshewana Trading Place
260-768-4129
lora@shipshewanatradingplace.com