Date: Apr 6, 2017
Newbury Square Swap Meet Moves to Shipshewana Auction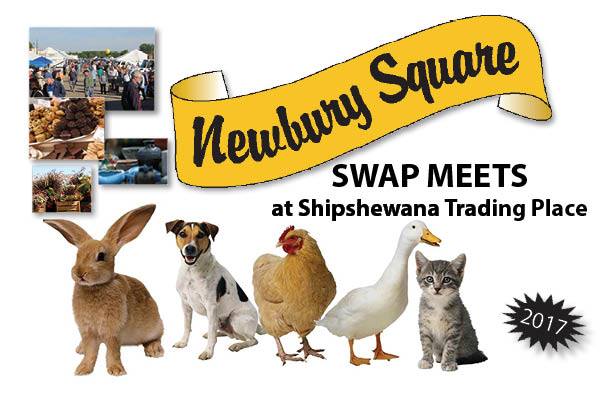 Shipshewana, Ind. — Shipshewana Auction will be the new home for the popular Newbury Sqaure Swap Meets for the 2017 season.
Shoppers will enjoy the same Newbury Square Swap Meet vendors selling everything from flea market type items to small animals, just in a different location.
"The events became too large for the facility where we were previously. The move to Shipshewana Auction will offer an opportunity for further growth of the swap meets," said Maynard Miller, Newbury Square Swap Meet manager.
Swap Meets will be held on Saturday April 29, May 20, June 17, August 5, September 16 and October 21; daylight - 1:00 pm. There will be food vendors, flea market type items, baked goods, guns, antiques, produce, and all kinds of animals including birds, chickens, ducks, fowl, extoics, puppies, etc.
The new location is on Shipshewana Auction grounds, just South of the Red Barn Shoppes at 345 S Van Buren St, Shipshewana IN 46565. Shoppers can use the Shipshewana Flea Market main entrance to enter the property. Parking for Cars & Buggies is $3.