Date: Aug 7, 2020
Loren Lambright Joins Shipshewana Auction, as New Antique & Misc. Auction Manager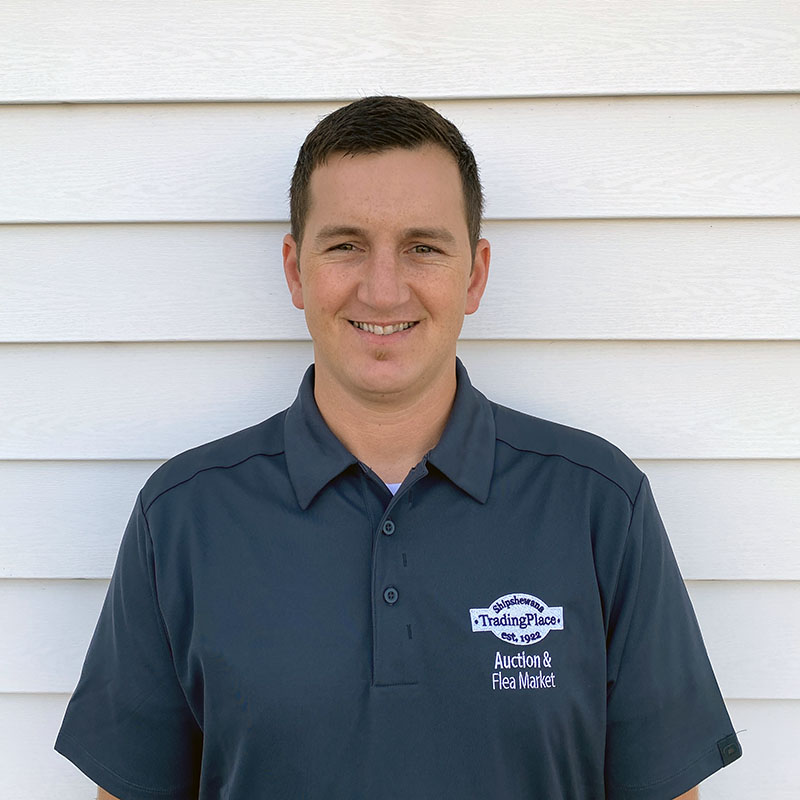 Loren Lambright, Antique & Misc. Auction Manager
Loren Lambright has joined the team at Shipshewana Trading Place as the Antique & Misc. Auction Manager. He is a licensed auctioneer and a member of the Indiana Auctioneers Association.
Loren has auctioneered as a fill-in at Shipshewana Auction in the recent years and is no stranger to the infamous weekly auction which brings bidders from all over the Midwest.
"We're excited to welcome Loren's expertise to the renowned weekly Antique & Misc. Auction" says Keith Lambright, Owner, Shipshewana Auction, Inc.
Loren was previously employed at J & S Auctions where he helped with marketing and as an assisting auctioneer. In his spare time, he enjoys attending auctions and restoring old pieces he finds. When he isn't bidding or selling, he enjoys spending time with his wife and daughter.