Date: Jan 6, 2021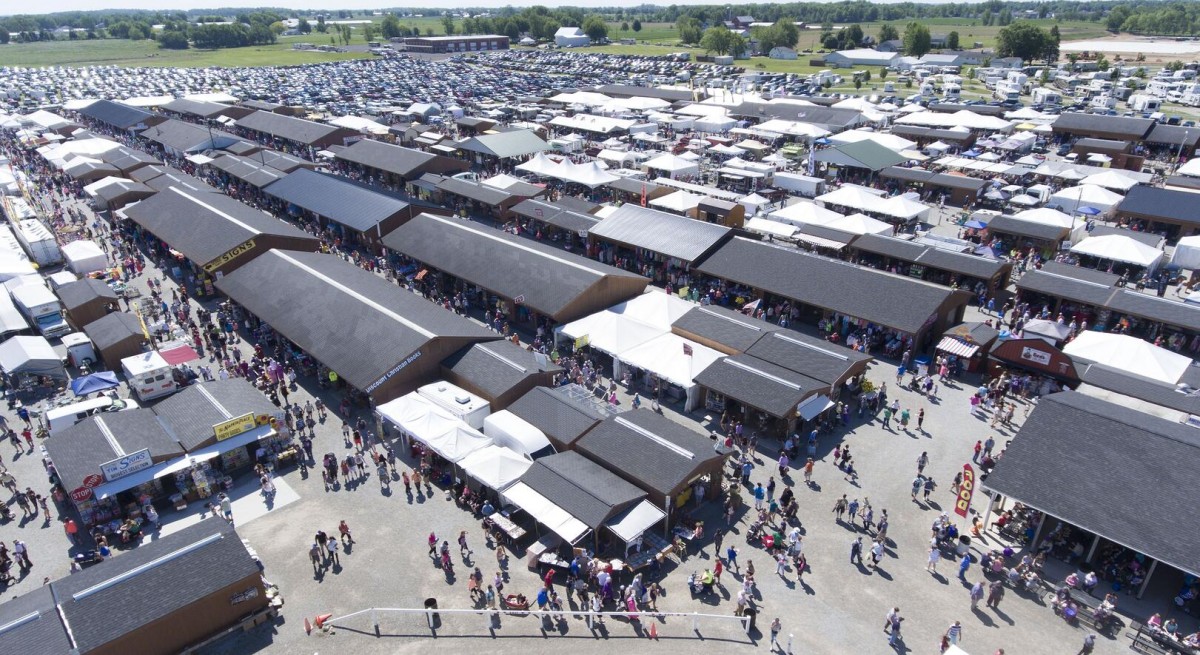 How2Media, the producers of the television show "World's Greatest!...", announced today that they have recently selected Shipshewana Trading Place Auction & Flea Market to be a part of the popular television series.
Boynton Beach, FL----Home of the Midwest's Largest Flea Market, Shipshewana is a "must-stop" when visiting Northern Indiana's Amish Country. It features 700 spaces on 40 acres, weekly antique, livestock & horse auctions as well as excellent lodging facilities, an auction restaurant, event facilities, craft & vintage shows and much, much more. They began operation in 1922 and continue to grow. "We think their story will be meaningful as well as educational to our viewers" said Gordon Freeman, Executive Producer of the show.
As part of the show, How2Media sent a film crew to spend time at these fantastic facilities in Shipshewana, Indiana, 40 miles from South Bend, to find out what the story behind the story is with this great and still growing family owned and operated company, and to show the "World's Greatest!..." viewers why Shipshewana Trading Place Auction & Flea Market was selected as the best in their category, and therefore featured on the show.
"World's Greatest!..." is a thirty minute show dedicated to highlighting the world's greatest companies, products, places, and people. Each show is a fast paced tour around the world featuring behind the scenes footage, informative interviews, and exciting visuals.
How2Media is a 21st Century television production company. Their award winning programming can be seen on national cable channels and local network affiliates across the country. For more information on How2Media and their show lineup, please visit How2Media.tv
Watch our segment of the show below!