Date: Aug 9, 2016
Event Offerings to be Expanded at New Farmstead Expo Barn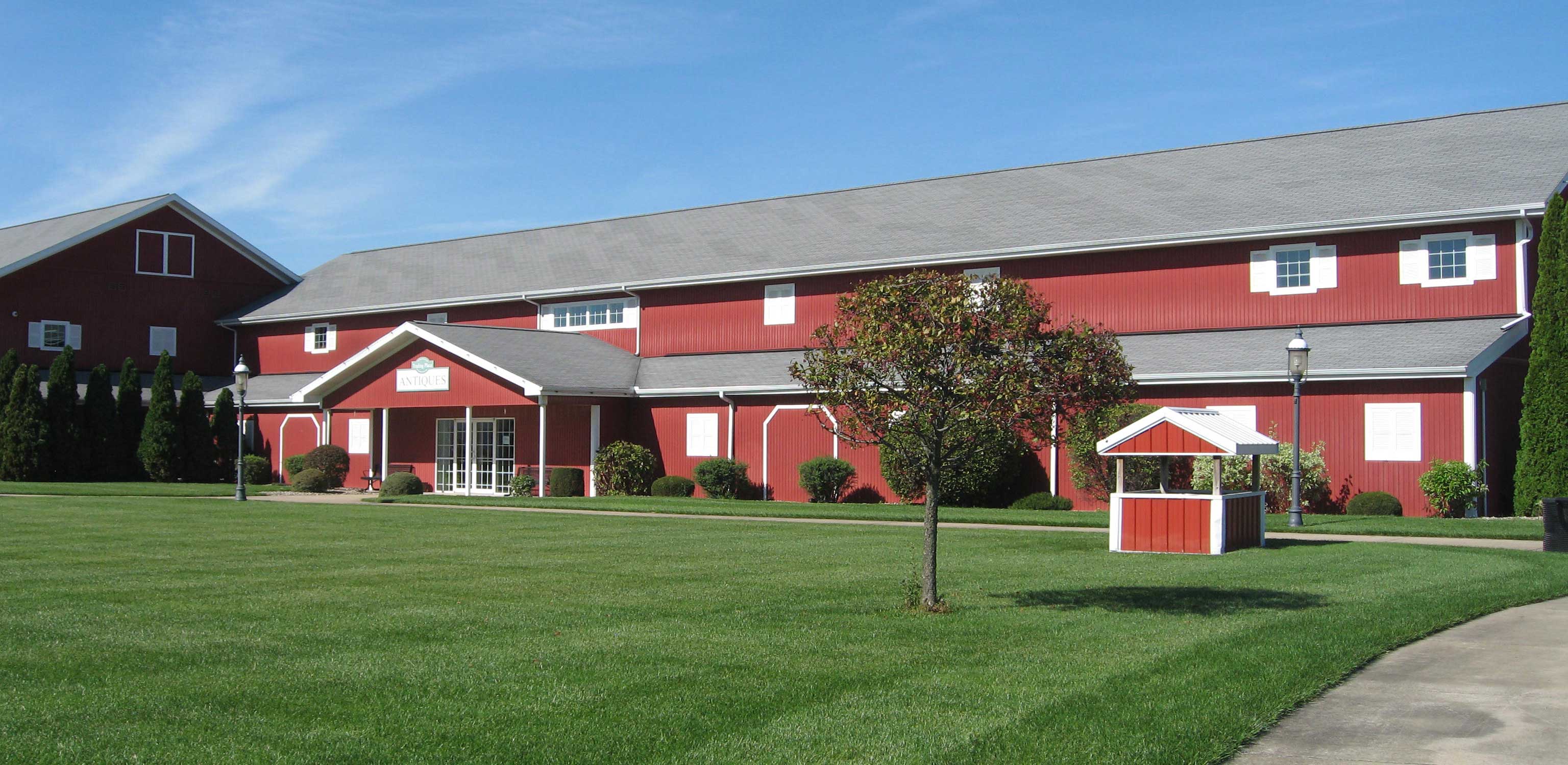 Shipshewana, IN – Beginning October 1, 2016 Shipshewana Trading Place will expand the event offerings and venue by changing the use of the building that currently houses the Shipshewana Antique Mall. Future plans for this facility will include special events operated by Shipshewana Trading Place, but will also be made available for rent to outside promoters and groups for other special happenings in the area. With 31,000 square feet of space alone, this more than doubles the overall size available for events on the complex located on the West side of SR 5 to over 46,000 square feet of potential indoor and outdoor conference and event space. This complex will be inclusive of the Farmstead Inn & Conference Center, Expo Barn, and Event Pavilion, all Shipshewana Trading Place properties.
The new plans already underway for this building include a special Saturday Antique Auction scheduled for March 4, 2017. This sale will be catalogued and focus on Re-purposed/Upcycled Items; Primitives; Mid-Century Modern; Decorative Arts & Antiques; Industrial; and Furniture, with at least one additional date being considered annually. Other new events, including the Fall Market Series will likely find their home in the newly named Farmstead Expo Barn as the venue is a perfect fit for indoor events just like these. In addition to the new series of Specialty Auctions and Pop-Up Markets, Shipshewana Trading Place will continue to hold their popularly attended Shipshewana Antique Markets at the Farmstead Event Pavilion.
"We are excited about the change for the use of this building and want to grow where we are strongest. Our employees have been doing this for years with our well-known Midwest's Largest Flea Market and Weekly Misc. & Antique Auction, Livestock/Horse Auction, Restaurant, RV Park, and soon-to-open RV Service Center" states Keith Lambright, owner Shipshewana Trading Place.
The Shipshewana Antique Mall will operate as usual from 10 am – 5 pm, Monday thru Saturday until October 1st, including the upcoming Shipshewana Antique Market scheduled for September 3rd with operations for the new Farmstead Expo Barn beginning thereafter.
About Shipshewana Trading Place
Shipshewana Trading Place is a uniquely successful Hospitality and Service organization offering a diverse range of destination and merchandising services, including the Midwest's largest flea market, Weekly Misc./Antique Auction, Shipshewana Auction Restaurant, RV Park, RV Service Center, Livestock/Horse Auction, and Farmstead Inn & Conference Center, Expo Barn & Event Pavilion, Shipshewana Trading Place properties. For more information, please visit Shipshewana Trading Place.
For Media Inquiries, contact Lora Gates at 260-768-4129.