Date: Oct 12, 2020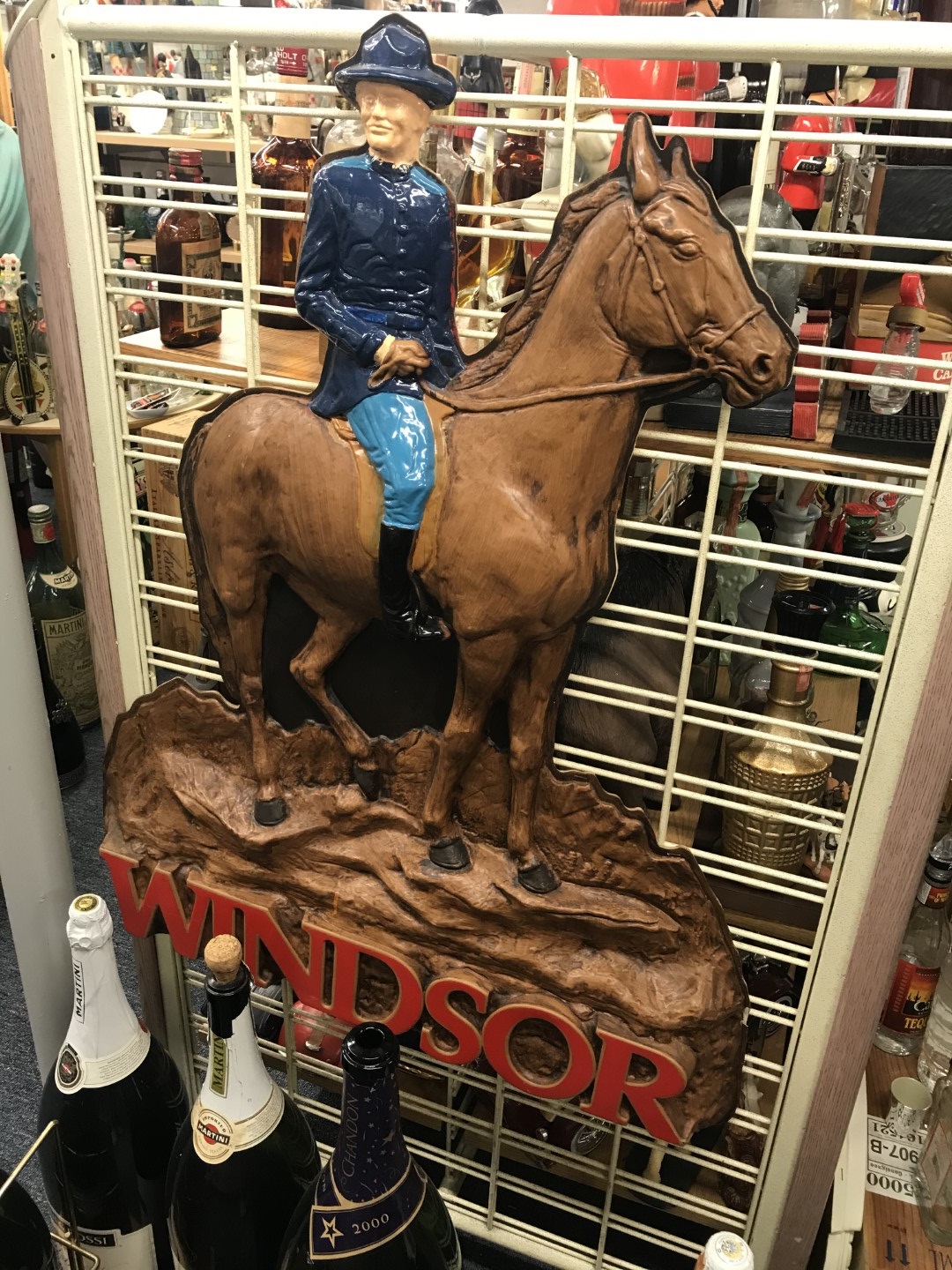 Shipshewana Auction is excited to announce a special collection of 60-year barware and alcohol memorabilia will be sold in their weekly Antique & Misc. Auction.
The featured sellers, Spaces Consignment Showroom says they are "proud to announce that The Buckeye Boys are back!"
They are bringing a once in a lifetime barware, alcohol & spirits related memorabilia collection to Shipshewana Auction & Flea Market  for a two-part auction series (October 28, 2020 & November 18, 2020). This collection was gathered over a 60-year period by world renowned collector Harold W. in Cleveland, Ohio.
Harold's passion for learning about and collecting alcohol memorabilia stemmed from his youth when he worked at his father's nightclub in Cleveland, Ohio. These early experiences led Harold to join alcohol memorabilia clubs around the world. This collection was more than just the pieces he collected; it was his way of making friends throughout the world. Thereby, treasuring them and his memories of them.
Harold not only enjoyed the thrill of hunting down these treasures but assembling a 1,200 plus square foot museum in his home to house them. This hunt led him to all sorts of flea markets, antique stores, and house sales in order to never pass up the opportunity to add to this unique collection.
This collection of memorabilia ranges from the turn of the 19th century, pre-Prohibition, pre-war (I.E. WW1 & WW2), to more contemporary bar promotional advertisement. His museum of treasures was grouped by the particular alcohol and style of items. Ironically, even though Harold did not drink alcohol himself, this collection was his pride and joy that he wishes to share with other collectors.
Learn more about how to view photos and bid on these amazing items at the live auctions by visiting us online.
October 28, 2020 Preview Video
Promotional advertisement to include but not limited to: Neon Signs, Flasks, Chalk Ware Figures, Hard Rubber Figures, Plastic & Metal Signage, Display Units, Ceramic Figures, Glass Figures, Thousands of Miniature Collectible Bottles (Gin, Whiskey, Vodka Etc.), Steins, Glassware, Shot Glasses, Pictures and Wall Hangings, Lamps, Clocks, Bar Art, Bar Mats, Bar Coasters, Bottle Toppers & Openers, Decanters, Oversized Wine, Beer & Liquor Bottles, Beer Tap Handles, Beer Bottles, Beer Cans, Pottery Novelty Flasks (I.E. Rockingham England, Bennington Vermont), Ashtrays.
November 18, 2020 Preview Video
Brands included but not limited to: Rolling Rock, Blatz, Hamm's, Seven Crown, Crown Royal, Seagram's 7, Lord Calvert, Gordon's Gin, Miller, Miller MDG, Budweiser, Colby's Gin, Zima, Royal Canadian, Usher's, Windsor, Bud Light, Duke, Remy Martin, Macnish VL, Schitz, Molson, Heineken, Pabst Blue Ribbon, Jim Bean, Lowenbrau, Old Dutch, Boodles Gin, Early Times, Golden Wedding, White Horse, Busch, Captain Morgan, Genesee, Utica Club, Coronet Brandy, Labatt Blue, VAT 69, Dewar's White Label, Cutty etc. Sark, Kesslar, White Satin, Old Grand Dad, Carstairs, Wild Turkey, Black Label, Red Cap, Ancient Age, Myers Rum, Gallagher, Burton, Dubonnet, Beefeaters England, Pepsi, Coke, Etc.