Date: Oct 10, 2016
How to Convince Someone to go Shopping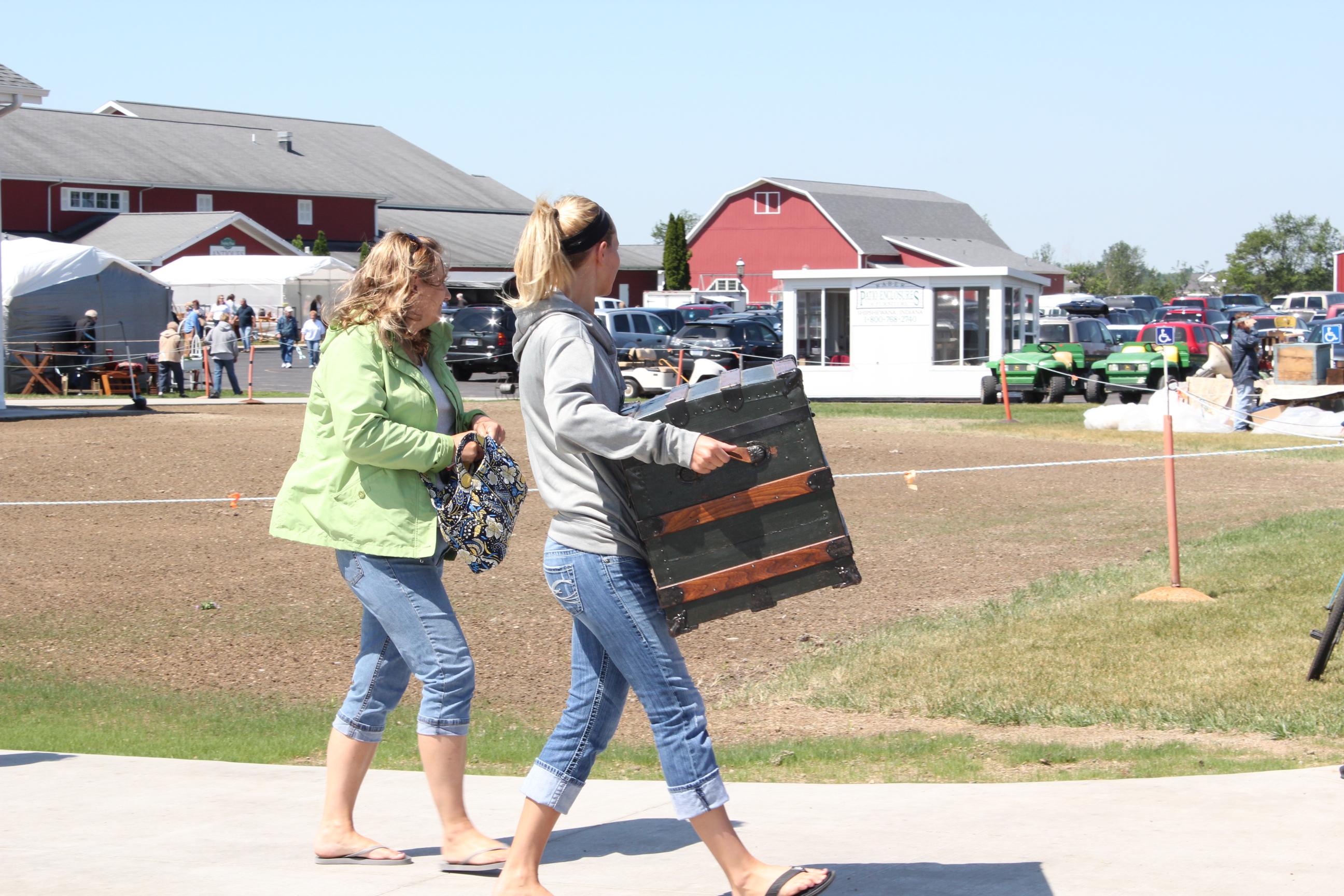 With all of the holiday craft shows and marketplaces ahead (like the Shipshewana, Indiana Fall Market Series), you're going to need a shopping buddy. Whether it's a best friend, a mom, a daughter, or a hubby, going shopping is just better with someone at your side. But what happens if the person you want to go with is all wishy-washy when you invite them?
Have no fear, we've come up with seven tips to help you convince your friend to go shopping.
1. Sell it.
Take your pen and paper, and make a list of all the reasons why your friend should go shopping with you.
Do they need a break? Has it been too long since you've done something together? Does their closet or home need some major help? Could they get their Christmas shopping done early? Make sure you are armed with this list when you approach and invite your friend. That way, if they don't say yes right away, you can combat their excuses with one reason at a time.
2. Inspire them.
Once you've initially brought up the idea of a shopping excursion, casually remind them about it. Text them photos of products that will be at the marketplace or store. Tag them in facebook posts and invite them to the facebook event. Email them interesting facts about the destination. Don't worry about being too annoying...They'll either say yes because of the constant reminders, or they'll say yes just to make it stop. See? It's a win-win.
3. Suggest a good place for dinner.
Who can resist good food? Ahem...especially if you come to Shipshewana. Plan a nice lunch or dinner out on the town as a reward for going. This also works great if you're trying to convince a spouse to go with you. Check out some restaurant ideas in Shipshewana.
4. Use the FOMO.
Don't stop talking about how completely amazing the shopping trip is going to be until they just can't take the FOMO (Fear of Missing Out) any longer. Believe me. FOMO is real. Use it to your advantage.
5. Offer to buy them chocolate.
This needs no explanation.
6. Budget for them.
Let's say for example that your friend's excuse has to do with money. Go ahead and plan out the day's budget for them including gas for the road trip, admission for the show, spending money and food. This will put them at ease if they have everything laid out for them. Also, remind them that they don't have to buy anything at all. You could even offer to pay for their lunch if you're feeling generous or desperate.
7. Just Beg.
Sometimes, you've just got to beg. Get down on your knees if you have to. This might even be a good time to start testing out your fake crying skills.
Want to start practicing these techniques? Invite your friend to go shopping at the Shipshewana Fall Market Series on October 29th or December 10th. It's a juried show featuring area crafters, makers, pickers, artisans, bakers and vendors. Start by inviting them to the Facebook event.
Here's a sneak peak of some of the items you'll find at the fall market series: