How to Get Repeat Customers to Your Booth (5 Tips)
Post Date: Apr 09, 2018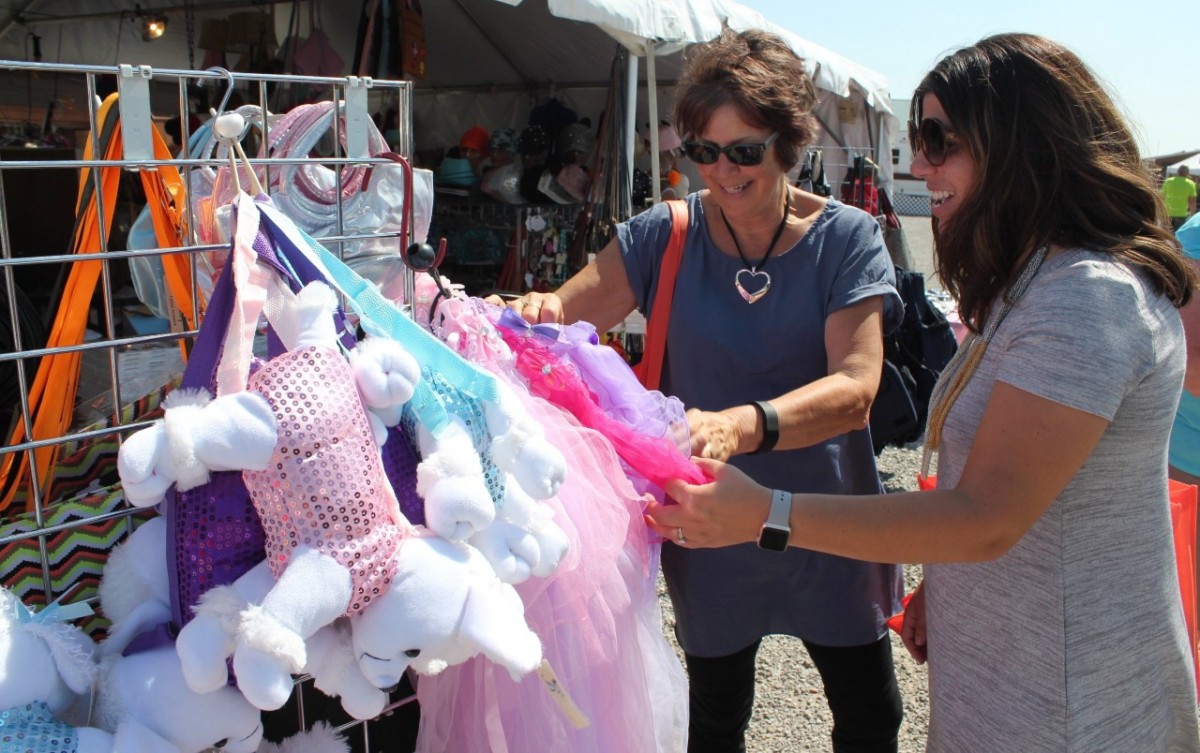 So how do you go about getting your past customers to come back to your flea market booth?
Of course, you want to consistently reach out to new shoppers, but don't forget to reach out to your past customers too! After all, people like to purchase from businesses they recognize or have had a good prior experience with. Impress them with the five following flea market booth tips!
1. Go above and beyond expectations the first time
We all know that first impressions are everything, so make sure you are on your best customer service game anytime a potential customer stops at your booth. You want them to have the best experience possible with you the fist time they purchase, which will make them likely to come back in the future.
One way you can go above expectations is by telling the customer how they can save money...because everyone likes that, right? Tell the customer that if they purchase 3 bars of soap, they get one free, or the like.
After the customer has made their purchase, give them a small, unexpected gift - especially if their purchase was large. For example, you could give them coupon for 20% off when they spend $20 or more on their next visit.
Or, you could try giving them small item from your booth like a pencil or chapstick. Be sure to tell them "I'm giving you a complimentary chapstick for you to try. It's one of my most popular items and a little thank you."
Customers will definitely remember the experience of visiting the booth that gave them something extra at no cost - and they'll probably tell their friends about you!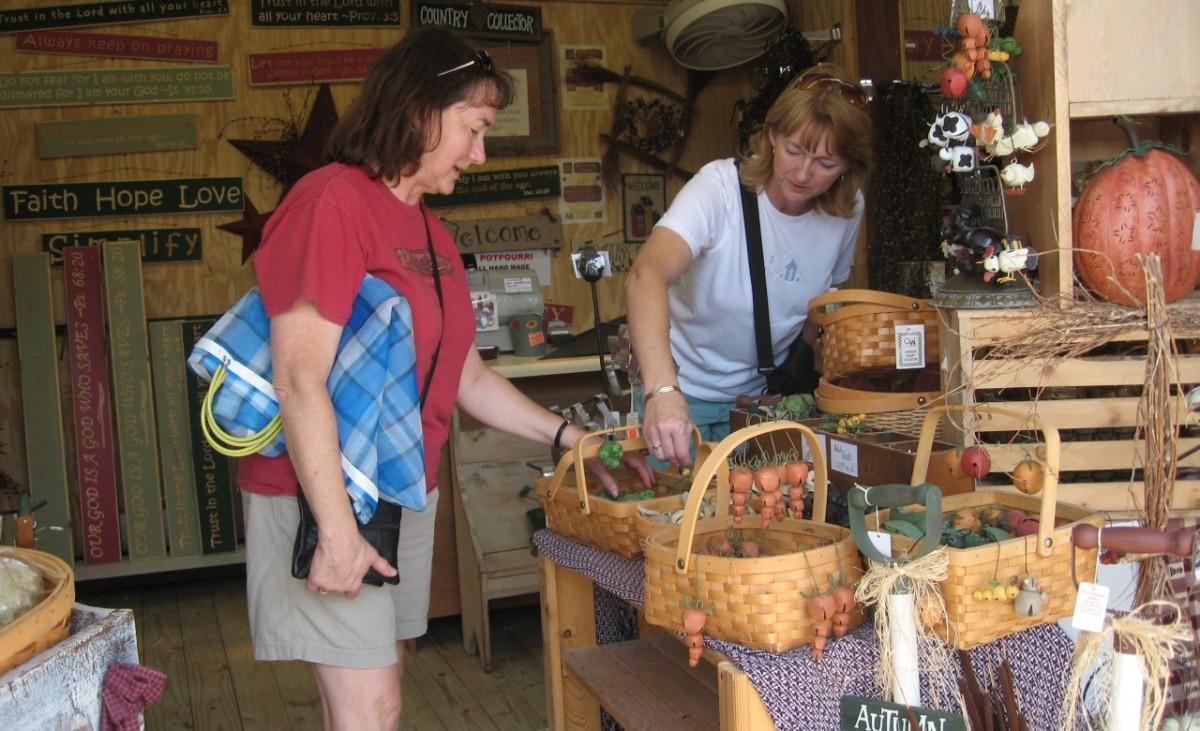 2. Share your story
Flea markets and craft fairs are so unique in that shoppers can actually meet the people selling the products. So take advantage of it!
If someone seems interested in your product, share your story or the background about that product. Giving the shoppers a little taste of your personality is what will make you stand out from other vendors. When you're sharing your story, be sure to demonstrate passion. After all, if you're not excited about your products, how do you expect your customers to be excited about it?
By sharing your personality, you'll make it so customers don't just walk away with a product, but with a conversation and a memorable experience.
3. Start a Mailing List
Ask customers for emails - and follow up with them quarterly or even monthly. This will build loyalty and always keep you in your customers' minds.
Don't worry if you're not tech savy...simply put out a clipboard at your booth with a spot for names and email addresses. To collect even more emails, let people know that you are doing a prize drawing for everyone who signs up. You could even display the prize next to your clipboard.
In your email newsletters to your customers, remember to keep it short with a clear call-to-action such as where to shop your booth next. Also make sure people can unsubscribe if they want to. One way to easily send professional emails is by using MailChimp - which helps you manage your mailing list. It's free for up to 2,000 subscribers.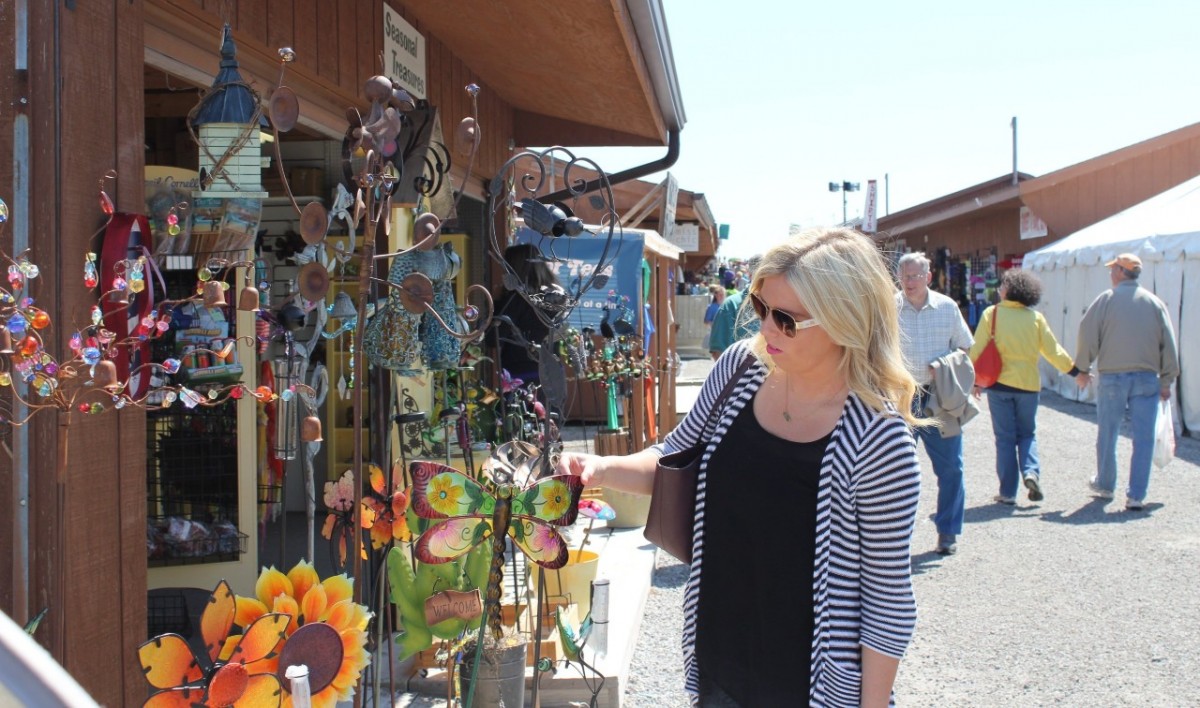 4. Switch up your display
Repeat customers love to see new items and things they've never seen before - so make sure you are constantly switching up your display! Move items around or decorate your booth seasonally. This will give your customers a reason to come back - they have to see all of the exciting changes you've made.
5. Give them a reason to come back
What's a good reason for people to come back to your booth? Is it new products? Maybe you switch your hair color every month? Do they have a coupon? Brainstorm a list of reasons repeat customers should visit your booth again.
One of my favorite Shipshewana Flea Market vendors gives out recipes at his booth. He sells spices and seasonings, and I'm always wanting to visit again, just to hear what his newest recipes are! Do you have something to give away that will keep customers coming back time after time?
Hopefully these tips were helpful. Remember, if you're just starting out, it may take a while to build up your customer base. However, if you follow these tips, you'll have loyal customers coming back year after year just to see YOU!
Want more tips on how to get shoppers to your booth? Download our free e-book, "How to Make Money at Flea Markets."