Flea Market Selling Tips: How to Use Facebook to Increase Profits
Post Date: Jun 03, 2019
It's no secret - having an online presence for your small business or flea market booth is essential if you want to establish and maintain connections with customers.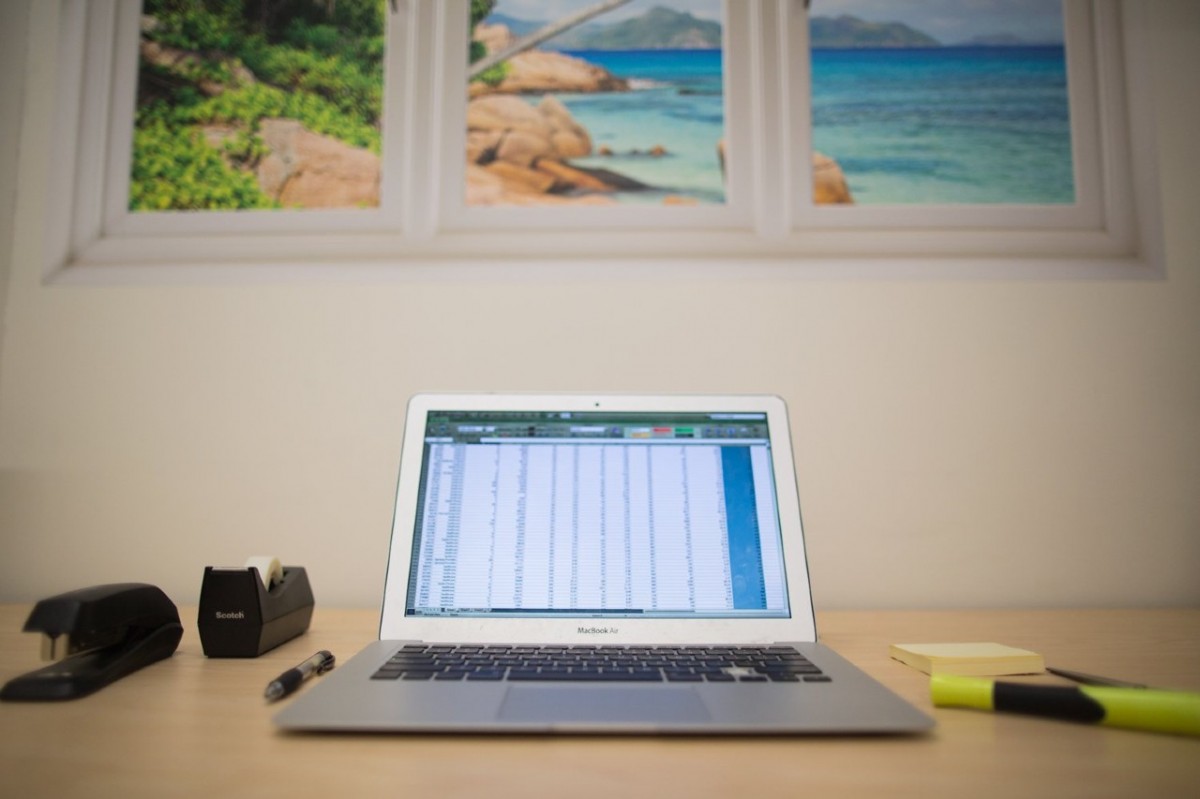 One of the best places to start having a digital presence is by creating a business page on Facebook.
But why Facebook? It's simple - you need to be where your customers already are.
According to Pew Research Center, around two-thirds of U.S. Adults (68%) use Facebook. Not only that, but among U.S. adults who use Facebook, around three-quarters (74%) visit the site at least once a day. It's popular among all demographic groups including all ages, education levels, genders, and races.
Many of our vendors here at the Shipshewana Flea Market in Shipshewana, Indiana, have a Facebook page for their business. We love it because we can connect customers directly to them!
Ready to set up a business page on Facebook?
1. What You'll Need
Your business name and description - Your name is what people search for to find your business. Your description will go in the About section so people can read about what your business does.
A profile photo - Most businesses choose to use their logo. See image dimensions
A cover photo - Image of your booth, products, or you helping a happy customer.
The action you want people to take - At the top of your page, you can add a call-to-action button such as call your store, contact you through Messenger, visit your website, and more. Think about what action you want visitors to your page to take.
2. Create a Business Page
Did you know that there is a difference between a Facebook profile and a page?
Personal Facebook profiles are for individual people, and Pages are for businesses. By creating a Page, you will have access to advertising tools, insights about your followers, and be able to share with a wider audience. If you've already made a profile instead of a page for your business, don't worry! You can convert your profile to a Facebook Page.
If you're ready to create a new Facebook Page for your business, just follow these steps on Facebook. If you don't already have a Personal Facebook profile, you'll need to create one first. It's easy!
3. Build Your Audience
Now that you have a Facebook business page, it's time to start growing your audience! Believe it or not, "likes" and "followers" won't just automatically come to your page without at little work!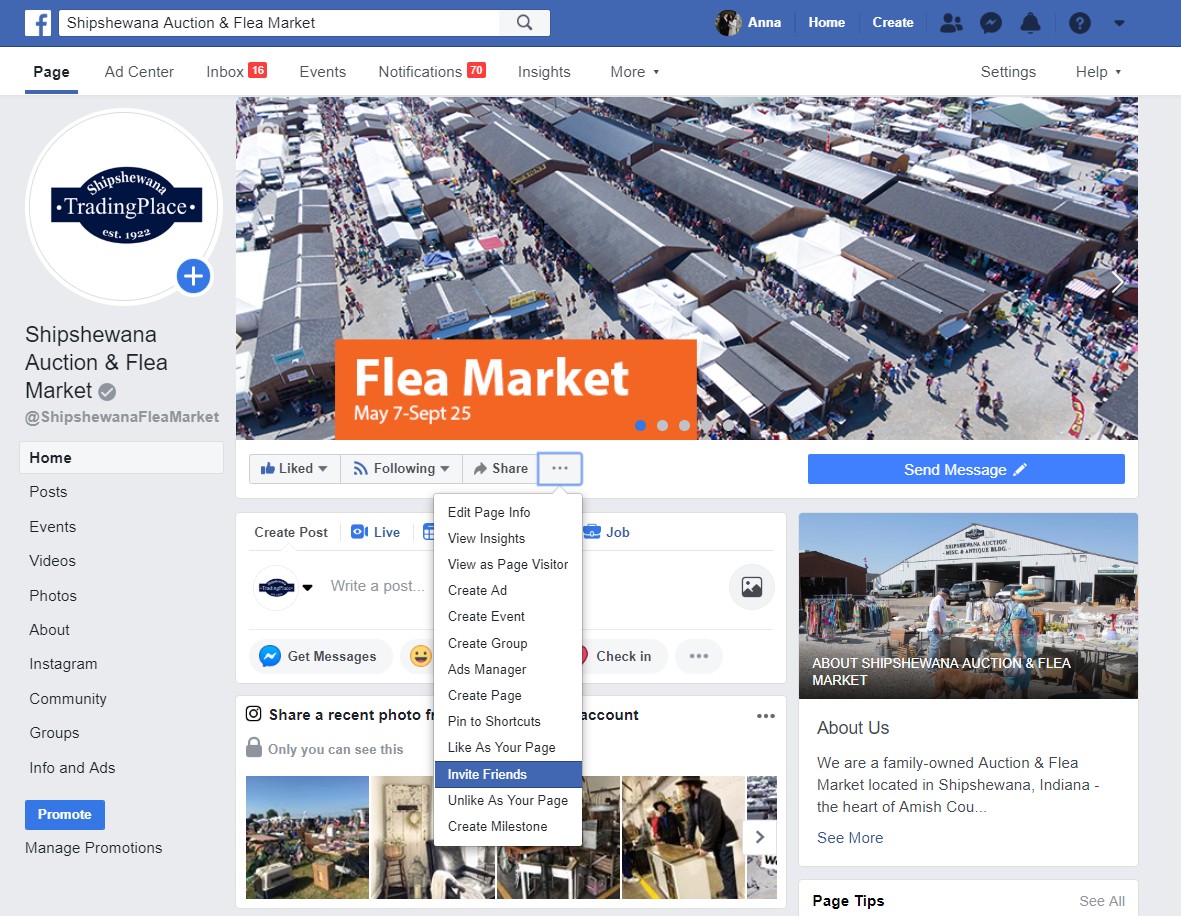 Some easy ways to start building a following on your Facebook page are:
Invite your friends and family to "like" the page using the invite button
Include your facebook page on all of your print materials or booth signage
If you have a website, link to your facebook page
Ask your customers to follow you on facebook
Post a giveaway asking your followers to share the post with their friends
4. What to Post
As a small business owner, you should never run out of things to post! The options are endless: photos, videos, live videos, sales, links to your website, blog posts, events, job postings, etc. Always be sure to post a schedule of your upcoming markets too so your fans know where to find you.
Focus on visuals - According to Hubspot, photos and videos are 40 times more likely to get shared on social media than other types of content.
Not a professional photographer or videographer? No worries! Just use your smartphone to take short videos (try to stick to under 30 seconds) and photos.
Try to post at least a couple of times a week to keep your timeline fresh and up-to-date. You can even "schedule" posts to publish later - just be sure to check it for comments so you can engage with your fans!
5. Using Advertising
After you've mastered posting content to your facebook page, it's time to start using promotional tools!
You can begin by creating an ad to promote your page and reach your goals. You can set goals like brand awareness, web traffic, or video views.
After you've set your goal, you can choose a targeted audience for your ad. Your audience can be based on people who have engaged with your page, visited your website, have certain likes, interests or demographics. There are so many options for targeting your ads...you just have to try!
Be sure to monitor the success of your Facebook efforts to see what is paying off.
Ever thought about setting up a booth at the Shipshewana Flea Market? Try it out for a day! See rates and information here.