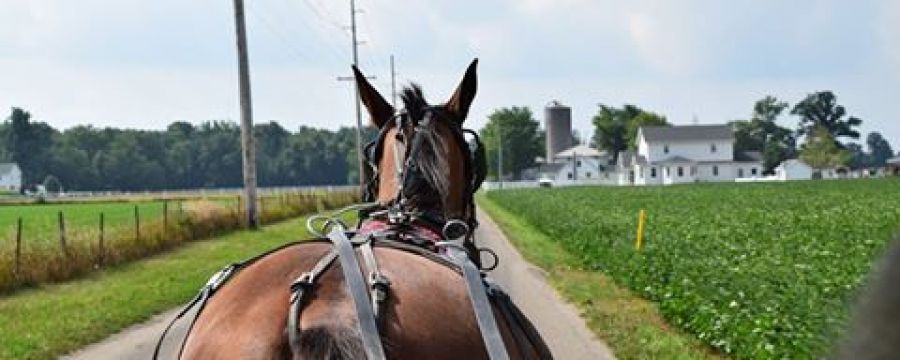 Ideal for Couples, Families, Groups, Women.
3 Days, 2 Nights
Day 1 (Friday): Arrive in Shipshewana
Check into your room at Shipshewana's Farmstead Inn & Conference Center in the afternoon. Stop by the Visitor's Center next door for an official visitor's guide and to find out about any special events that might be taking place while you are in town.Venture downtown to have an Amish-style dinner at the famous Blue Gate Restaurant or one of the many quaint cafes in town. Then consider taking in a one-of-a-kind performance at the Blue Gate Theatre.
Enjoy a quick dip in the indoor pool or soak in the "silo hot tub" at the Farmstead Inn before settling in for a restful night's sleep.
Day 2 (Saturday): Saturday in Shipshewana
Head out in the morning for a full day of shopping and sightseeing. Explore the many specialty shops located on Harrison Street and Morton Street. Take a buggy ride through the gorgeous Amish countryside and see first-hand the lifestyle of the Amish/Mennonite community. For lunch, consider eating inside the Davis Mercantile at Millie's Market Cafe. Don't forget your delicious piping hot pretzel from JoJo's Pretzels. Before you leave, take a ride on the beautiful Dentzel Carousel.
After lunch, enjoy a quick drive through town and visit Yoder's Red Barn Shoppes, E & S Bulk Foods, or Yoder's Meat & Cheese for more local shopping that will delight your pocketbook and your taste buds alike. Or venture up to one of the Animal Parks nearby for a unique experience that everyone will enjoy. For dinner, consider reserving a group dining experience at a local Amish homestead.
Day 3 (Sunday): Optional Sunday Sightseeing
After enjoying breakfast at The Farmstead Inn, either spend a leisurely morning reading on the porch, or in one of the many gorgeous common areas before packing up your great Shipshewana finds and checking out.
Enjoy a walk through one of the beautiful LaGrange County Parks, take a stroll or a bike ride on one of the best bike trails in Indiana (Pumpkinvine Nature Trail), or get adventurous and kayak or canoe your way down beautiful Pigeon River at the Trading Post in Mongo or paddle the Fawn River at T&L Country Canoes.