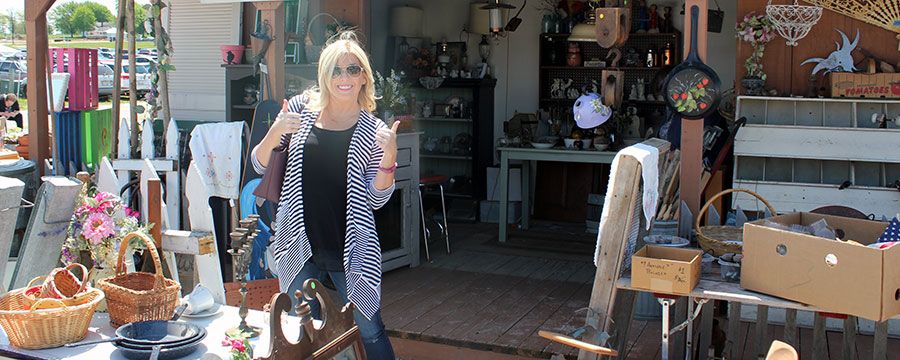 (Tuesday & Wednesday, Seasonal)
Plan a shopping adventure for your best girlfriends.
Ideal for Groups, Women.
2 Days, 1 Night
Day 1
Morning/Afternoon: Arrive at the Shipshewana Flea Market for a day of shopping the aisles for bargains. Pick up snacks or a scrumptious lunch at one of our many food courts.
Afternoon/Evening: Check in to your room at the Farmstead Inn. Have some leisure time before heading out to find some delicious dinner at one of Shipshewana's local restaurants.
Day 2
Morning: After your free hot continental breakfast at the Farmstead Inn, go across the street to the Shipshewana Auction and Miscellaneous Building (on the Flea Market grounds) and experience the Misc. & Antique Auction. Get there before the 9am starting time to preview the items to be auctioned and to visit the office to get your buyer number. The auction starts by the sound of the bell at 9am sharp!
Afternoon: Walk to the Shipshewana Auction Restaurant to enjoy a delicious, home-cooked meal. And don't forget to order a delicious hand breaded tenderloin or fresh slice of pie. Before heading out of town, take time to explore downtown Shipshewana and the many unique shops in the area.