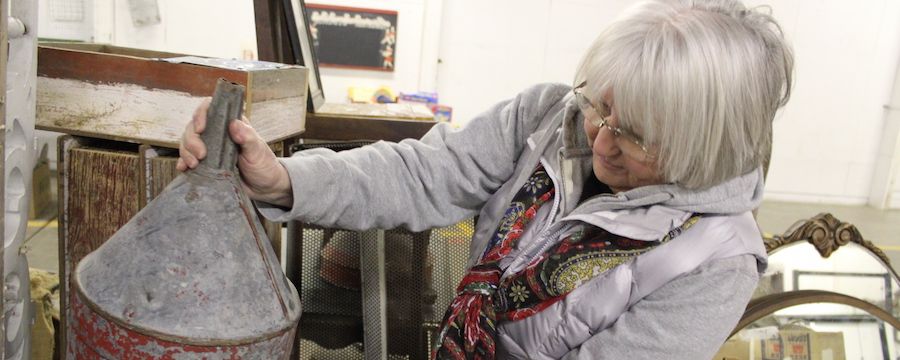 Watch or join the excitement of live-bidding at one of the most unique antique auctions in the Midwest! Make it the full Shipshewana Auction experience by staying in Shipshewana overnight.
Ideal for Couples.
2 Days, 1 Night
Day 1 (Tuesday): Preview Auction Items
https://shipshewanatradingplace.com/restaurantArrive in Shipshewana and check into your room at the Farmstead Inn & Conference Center.
After settling in, head across the street to the Shipshewana Auction barn to get ready for tomorrow's Miscellaneous & Antique Auction. Inspect the auction items (the barn is open until 5 pm) as sellers unload and set up their finds from their trucks and trailers. Make sure you stop in to the Auction building office to secure your required buyer number and to grab a pencil and pen to jot down the items you wish to bid on.
Have dinner at one of the amazing cafes in town, or treat yourself to the famous Blue Gate Restaurant.
Head back to your room at the Farmstead Inn to swim in the indoor pool, relax in the hot tub, play basketball / ping pong, or just chill out in front of the fireplace.
Day 2 (Wednesday): Let the Bidding Begin
Wake up to your free hot continental breakfast, then check out of your room so you can get an early start at the Antique Auction.
At 9 am by the sound of the auction bell, move from ring to ring as six to ten auctioneers sell simultaneously. Find antiques, collectibles, jewelry, primitives, salvage, estate items, advertising, glassware and so much more going for low prices. Never bid at an auction before? Check out these buying tips.
After loading up your purchases, shop the many businesses in Shipshewana and grab a delicious bite to eat at the Shipshewana Auction Restaurant or one of the other amazing local food offerings.