Plan your shopping trip at the Shipshewana Trading Place
There are many different experiences you can encounter when planning your shopping trip from outdoor swap meets to livestock options. We have several options for you, making our trading place the perfect weekend getaway or day trip to Amish Country in Indiana!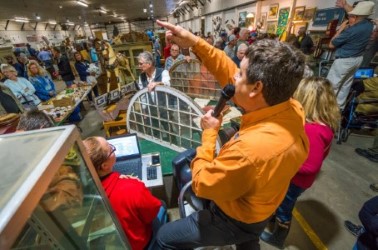 The Shipshewana Miscellaneous & Antique Auction is held every Wednesday, starting at 9:00 am in the Miscellaneous & Antique Building. Six to ten auctioneers take up the auction cry every single week and simultaneously sell thousands of antiques and collectibles. Learn More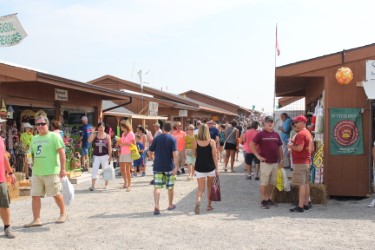 The Shipshewana Flea Market is Open Tuesdays & Wednesdays, April 30 through September 25, 2024 from 8am-4pm EST, plus special holiday and weekend markets. Find bargains on home decor, clothing, produce, plants, tools, crafts, books, beauty supplies, accessories, vintage items and everything imaginable. Learn More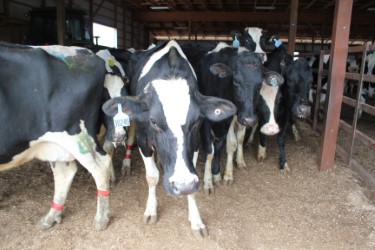 The Shipshewana Livestock Auction is held every Wednesday, year-round as farmers from all over the Midwest come to trade hay, pigs, cows, sheep and goats. Learn More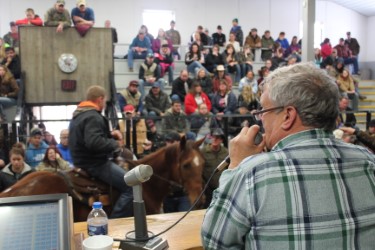 The Shipshewana Horse Auction is held every Friday starting at 10:30am year-round in the Auction barn arena. Buy and sell tack, ponies and horses at the weekly auction or at the large Good Friday or Day After Thanksgiving Horse Sales. Learn More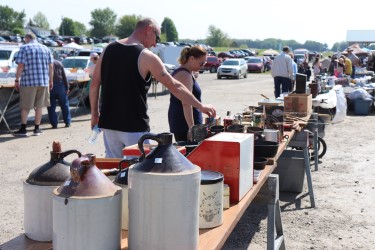 Hunt for bargains and neat finds in an outdoor, open-air marketplace, held on the grounds at Shipshewana Auction on select Saturdays throughout the year. All kinds of fowl, poultry, small animals, pets, produce, baked goods, antiques, guns, flowers, trees, shrubs, and food. There are lots of local vendors. Learn More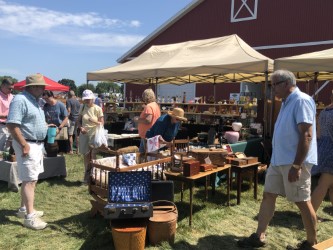 The Shipshewana Antique Market is an annual event featuring dealers selling antiques, vintage, collectibles, furniture, primitives, toys, signs, jewelry and MORE! Always held the first Saturday in August. Learn More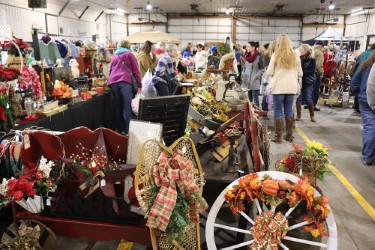 We gather sellers from all over the Midwest to meet up for a show featuring gifts, vintage items, home decor, crafts, clothing, accessories, beauty products, jewelry, baked goods, signs and more! Old stuff, new stuff and awesome stuff all picked with quality in mind. Come shop authentic products and meet the folks who are selling them. Learn More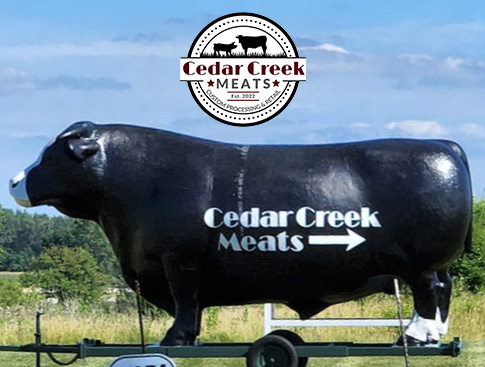 Buy locally grown beef and a large selection of other products in our retail location in Laotto, IN. Our store offers a large variety of products in addition to meat. From sauces, salsas, and pickles, to pretzels and noodles, local eggs, and even frozen veggies and seafood- we truly have a bit of everything. Learn More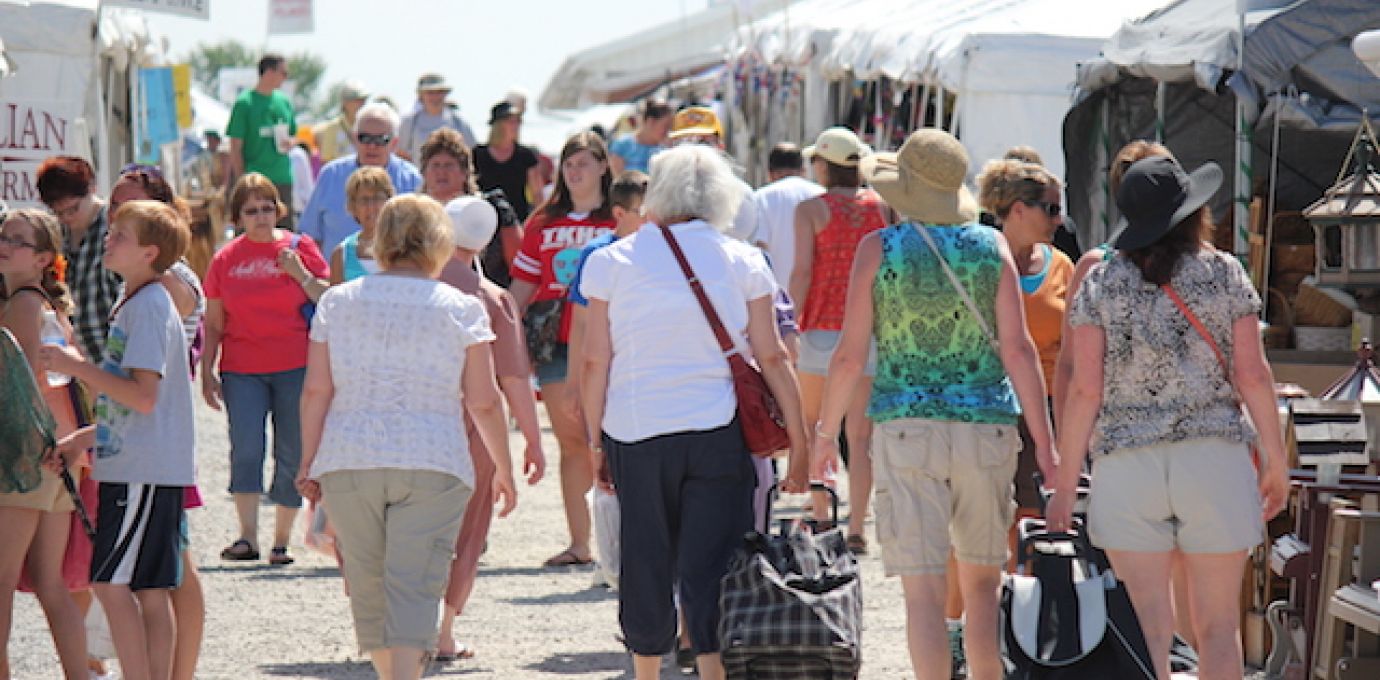 Exclusive News & Deals
Be the first to be "in-the-know" on the latest news and special events taking place at Shipshewana Trading Place by signing up for our eNews.
Join Now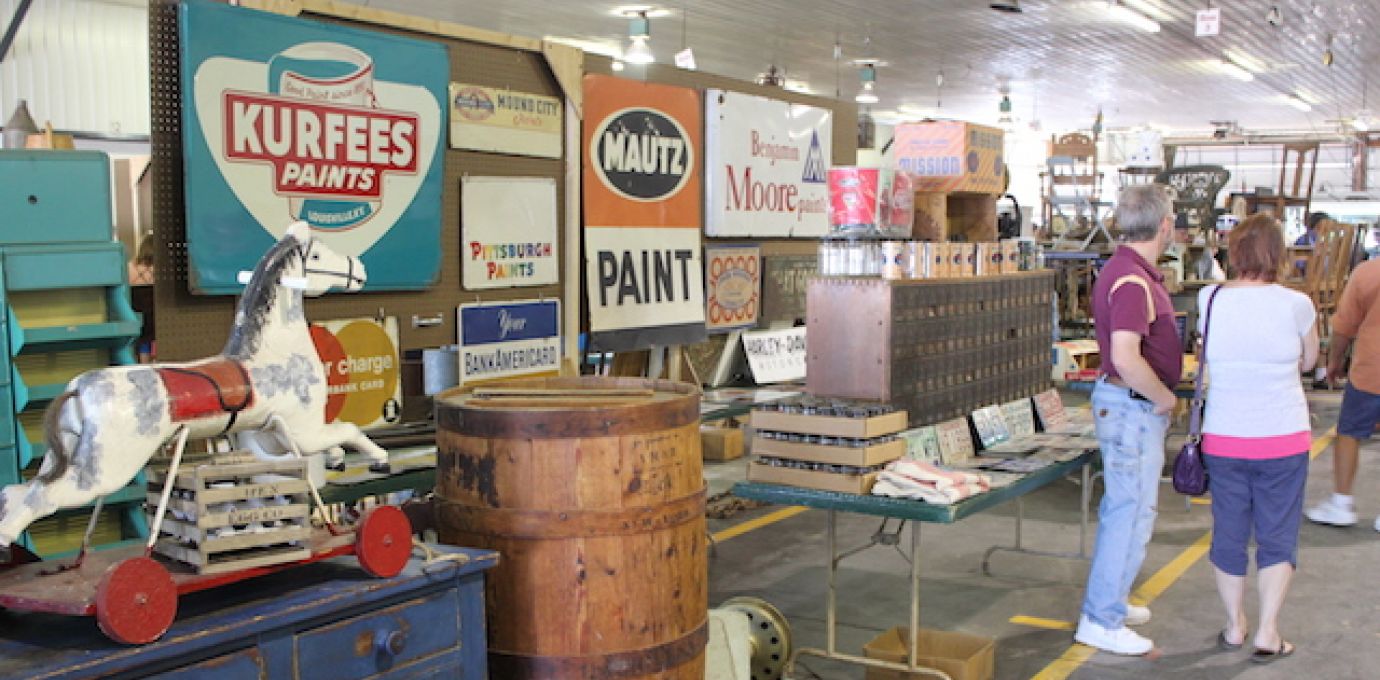 Vendor Selling Opportunities
Learn more about all of the great vendor opportunities at the Midwest's largest flea market and auction!
Learn More