Welcome to the Shipshewana RV Park! Located right on the Shipshewana Flea Market grounds, across from the Michiana Event Center (MEC), and just a few blocks from downtown Shipshewana.
*The online reservation system will open on February 1st for 2022 reservations.
Open April 15 - November 15*
*Site water and shower house available May 1 - Oct 31 only.
Please Call 260-768-7627 for questions or reservations.
Online Reservations Available (guests paying with gift card must call for reservation)

Address: 510 E Farver St. (200 N), Shipshewana, IN 46565
Phone: 260-768-7627
165 Sites

117 Angled Pull-through Sites, 30 Back-In Sites, 18 Angled Back-In Sites
Crushed Blacktop or Limestone Surface

Full Hook-ups (Water, Sewer and Electrical; 20/30/50 AMP Service)
Picnic tables available on all sites
Free WiFi
Camp Store and RV Service Center on site
Big-Rig Accessible
NO TENT SITES AVAILABLE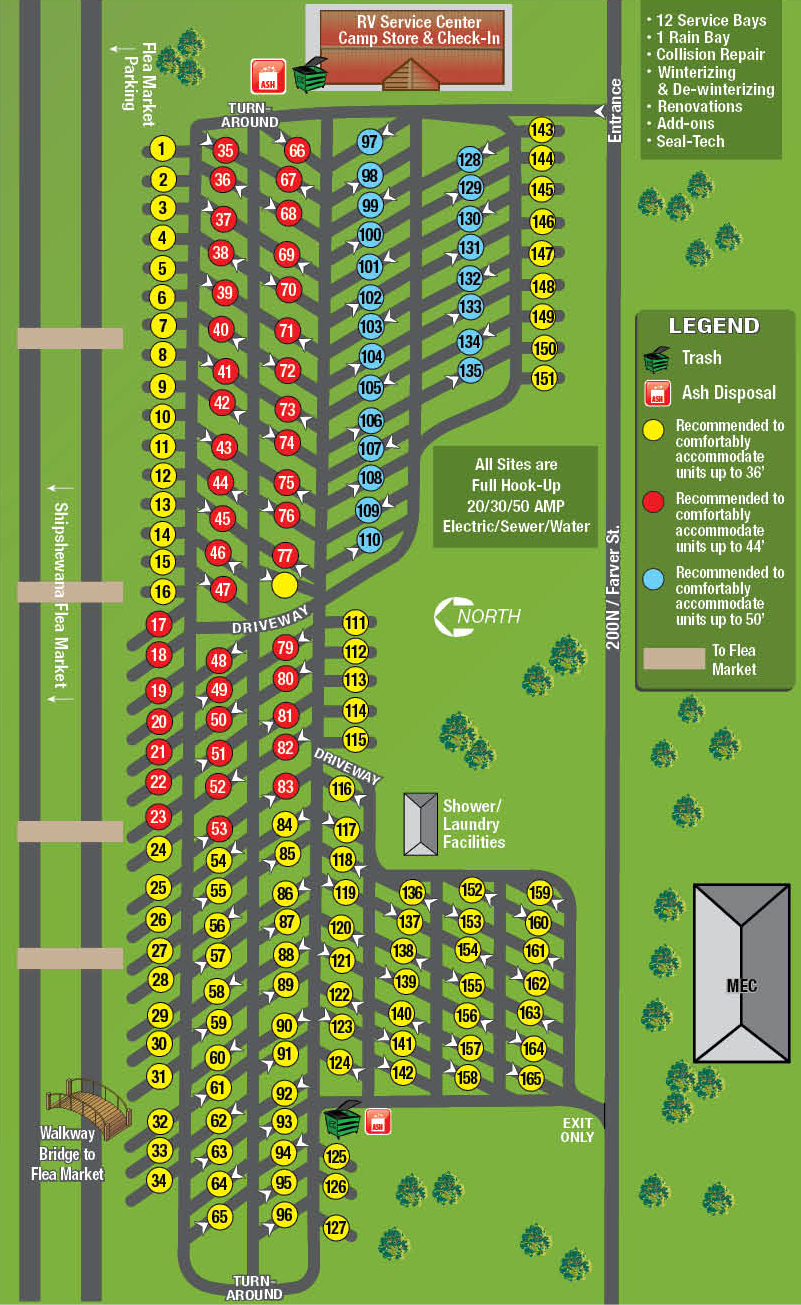 Refund Policy
Refunds will be issued based on the following cancellation policy.
Reservations canceled 14 days prior to arrival date will receive a full refund less a $10 cancellation fee.
Reservations canceled less than 14 days of the arrival date will be charged the first night's stay. All remaining nights will be refunded.
Refunds will be initiated to your credit card (or original method of payment) based on your card issuer's policies.
No refunds for early departures.
We reserve the right to ask anyone to leave the Campground, with NO REFUND, who we feel is disturbing the Camping experience of others. Management assumes no responsibility for accidents, injuries or loss of property.
Reservations
Guests may reserve online in advance or may reserve and check in at the RV Service Center (Mon.-Fri. from 8am - 4pm and Sat. & Sun., call for specific hours) prior to going to your site.
(start online reservations here).
Rates
$41-$50 / night, depending on location and size. Additional fees and/or discounts may apply. (See specific rates when making your online reservation.)
CHECK-IN begins at 2 p.m.
CHECK-OUT: Please check-out or re-register by 11 a.m. Your site may be rented to another camper. Please make arrangements at the office for late check-outs (fee may apply)
Rates are plus tax and are subject to change without notice.
Full reservation payment is due at time of booking.
RV site rates are based on 4 people and 1 vehicle per site, with a maximum occupancy of 7 people and 1 vehicle per site. All additional charges are subject to applicable state taxes.
Quiet hours are 11 p.m. - 6 a.m.
Campfires are allowed but must be used in a raised fire pit. All ash and debris from fire must be disposed of in designated location.
Pets are allowed at no charge. They must remain on a leash at all times and cleaned up after appropriately.
Washing of RV's in the RV Park is not permitted.
Parking of vehicles is not permitted on grass. (Additional parking for tow vehicles is available in the Flea Market.)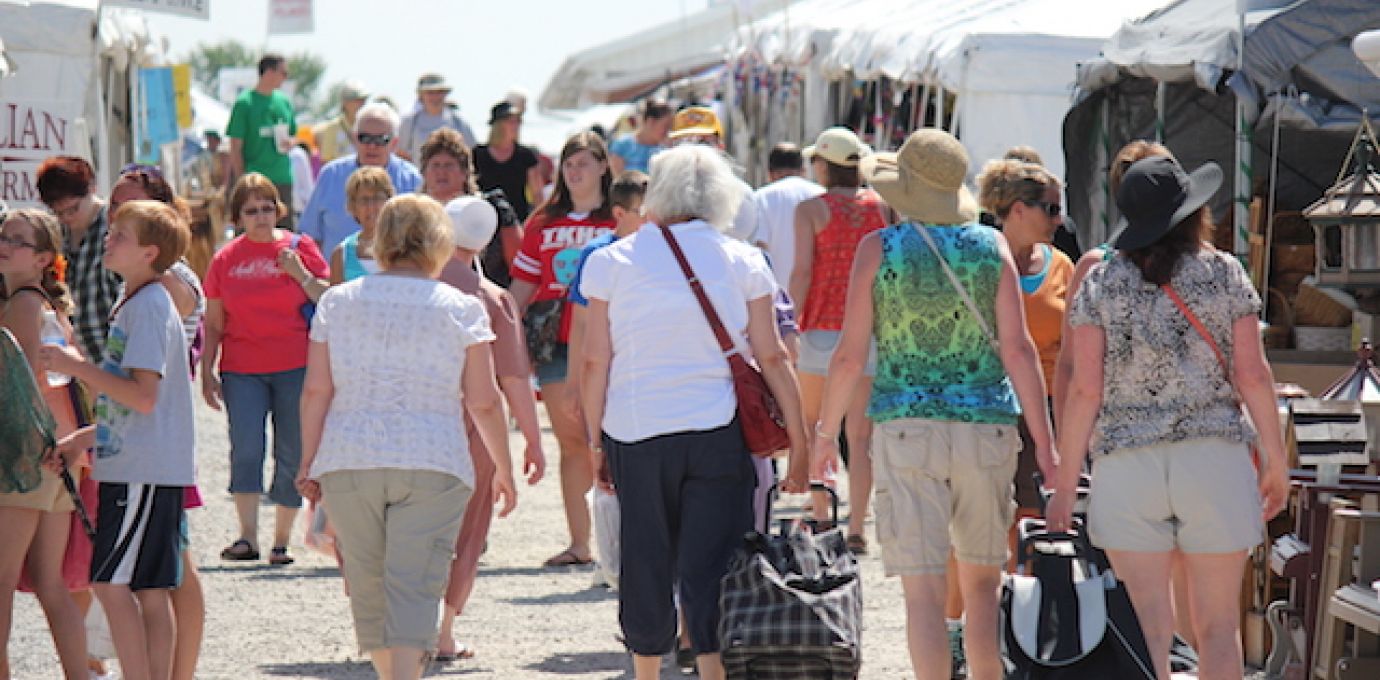 Exclusive News & Deals
Be the first to be "in-the-know" on the latest news and special events taking place at Shipshewana Trading Place by signing up for our eNews.
Join Now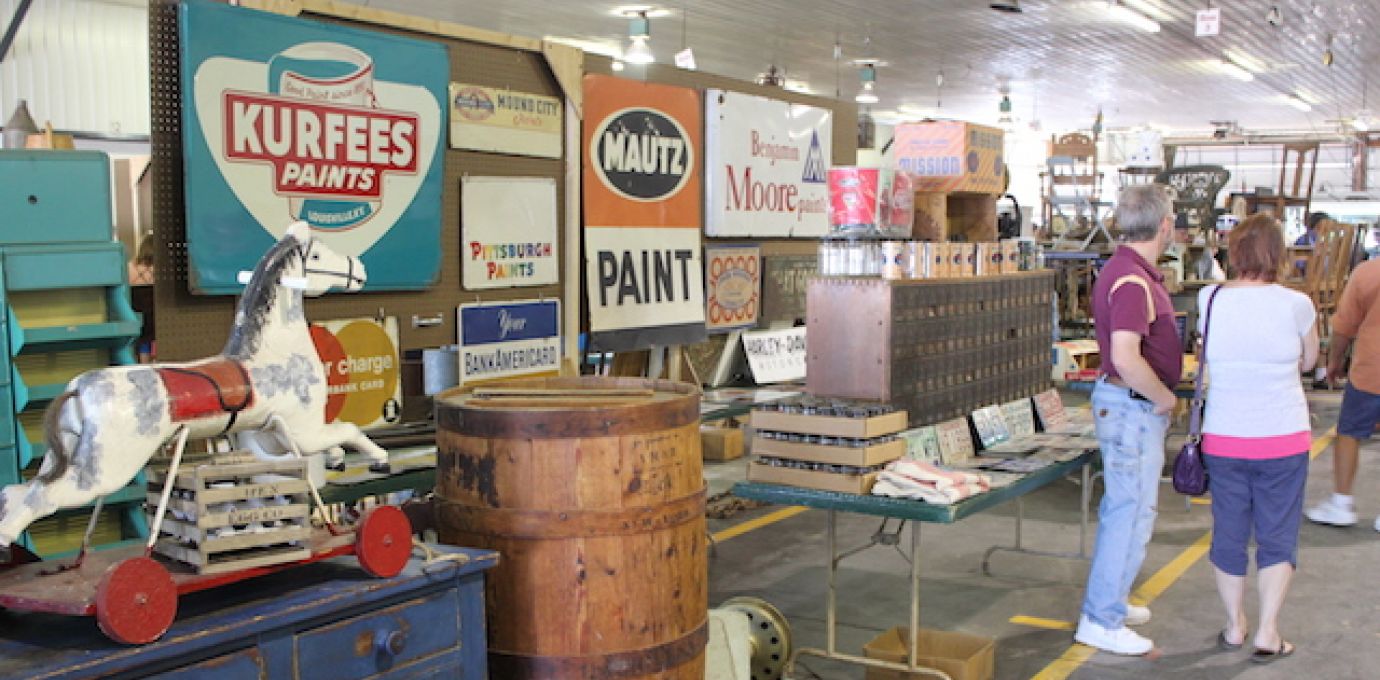 Vendor Selling Opportunities
Learn more about all of the great vendor opportunities at the Midwest's largest flea market and auction!

Learn More

​