Group Visits at the Shipshewana Flea Market
Located in the heart of Northern Indiana's Amish Country, Shipshewana Trading Place features the Midwest's Largest Flea Market, Crazy Fun Auctions and Delicious Food.
Your group will love hunting for unique finds and bargains on home decor, clothing, produce, plants, tools, crafts, books, accessories and everything imaginable at the market.
Free group admission and parking. (Exclusive to Groups!)
Group Information
FREE admission and motorcoach parking
FREE shopping tote for driver and group leader
Greeter to welcome you to the market
FREE Shuttle to electric scooter rental available
Convenient drop-off and pick-up
Vendor Directories at each entrance gate
FREE WiFi on grounds
Close to downtown, Blue Gate Restaurant & Yoder's Meat & Cheese shop.
2024 Event Schedule
The outdoor flea market is open May through September.
Flea Market
Tuesday & Wednesday, 8 am - 4 pm EST
April 30 - September 25, 2024
Also open Memorial Day, July 4th & Labor Day
Weekend Flea Markets:
Auctions
Auction Restaurant is open during auction & flea market hours.
Important Information for Groups at the Flea Market:
Parking is FREE for motorcoaches. Staff will direct you to our drop off / pick up area. For easiest access, please enter through the North entrance gate.
Motorcoach groups will be greeted by our staff. The driver and tour leader will receive a FREE Shipshewana reusable tote.
Vendor Directory printed booklets and market maps are available for pick-up at the entrance gates. Vendors are also listed on our website.
Scooter rental is located at booth 1018. We can provide assistance transporting handicapped group members to the rental booth if needed. Electric scooters require a $25 deposit which covers your first 2 hours, then $10 per hour thereafter. Shopping carts and wagons are also available for rent. Cash only.
There is plenty of food available to purchase at the market. There are 4 food courts offering everything from chicken to pork to pizza to salads. Plus, you can visit the air-conditioned sit-down "Auction Restaurant" located at the front of the main entrance as well. Group leaders may purchase food vouchers if desired for travelers ahead of time by contacting Lora at 260-593-1379.
Visiting on a Wednesday? You can also check out the weekly Antique & Miscellaneous Auction every Wednesday starting at 9 am in the auction building. Bid on unique items as 6-9 auctioneers sell simultaneously!
FREE public wifi is available throughout the market. Network name: FleaMarket-Public. No password needed, simply accept the terms and conditions.
Lodging
The Farmstead Inn & Conference Center located directly across the street from the flea market offers convenient, clean and exceptional lodging for groups. FREE hot breakfast bar, indoor pool, large rooms and group discounts are available for those who book 10 or more rooms.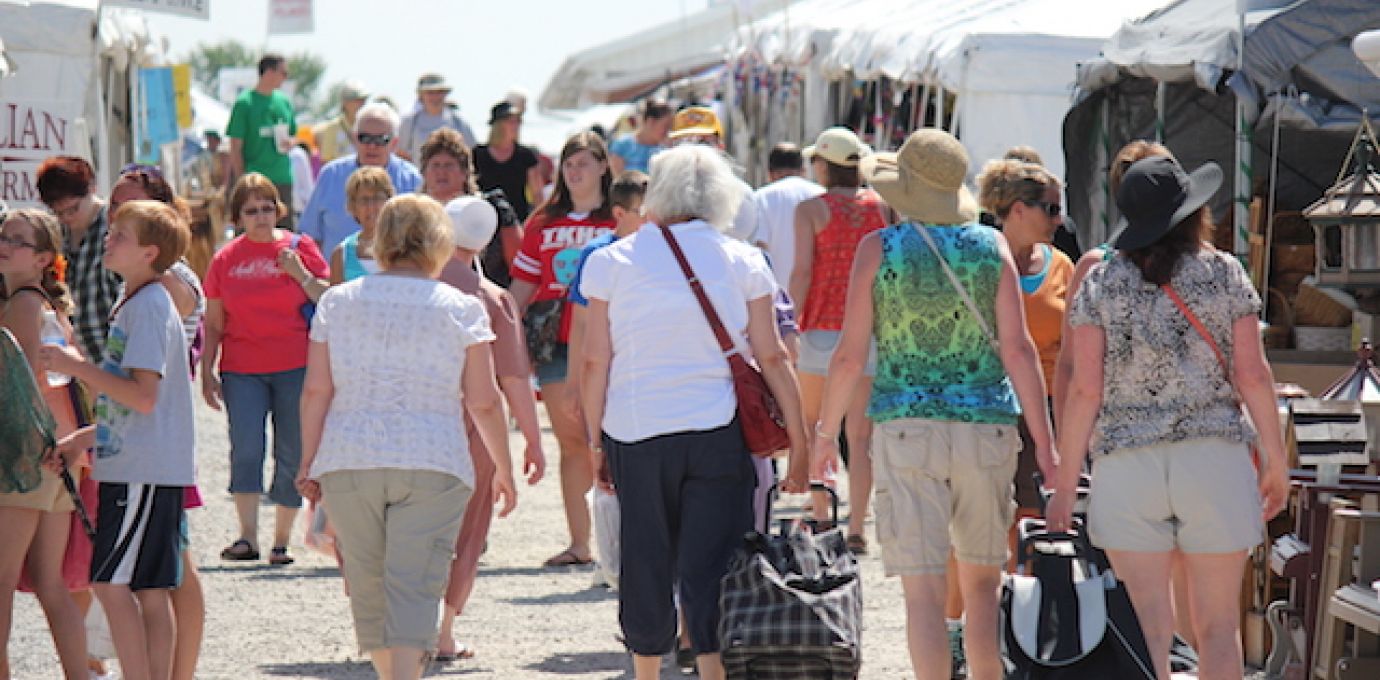 Exclusive News & Deals
Be the first to be "in-the-know" on the latest news and special events taking place at Shipshewana Trading Place by signing up for our eNews.
Join Now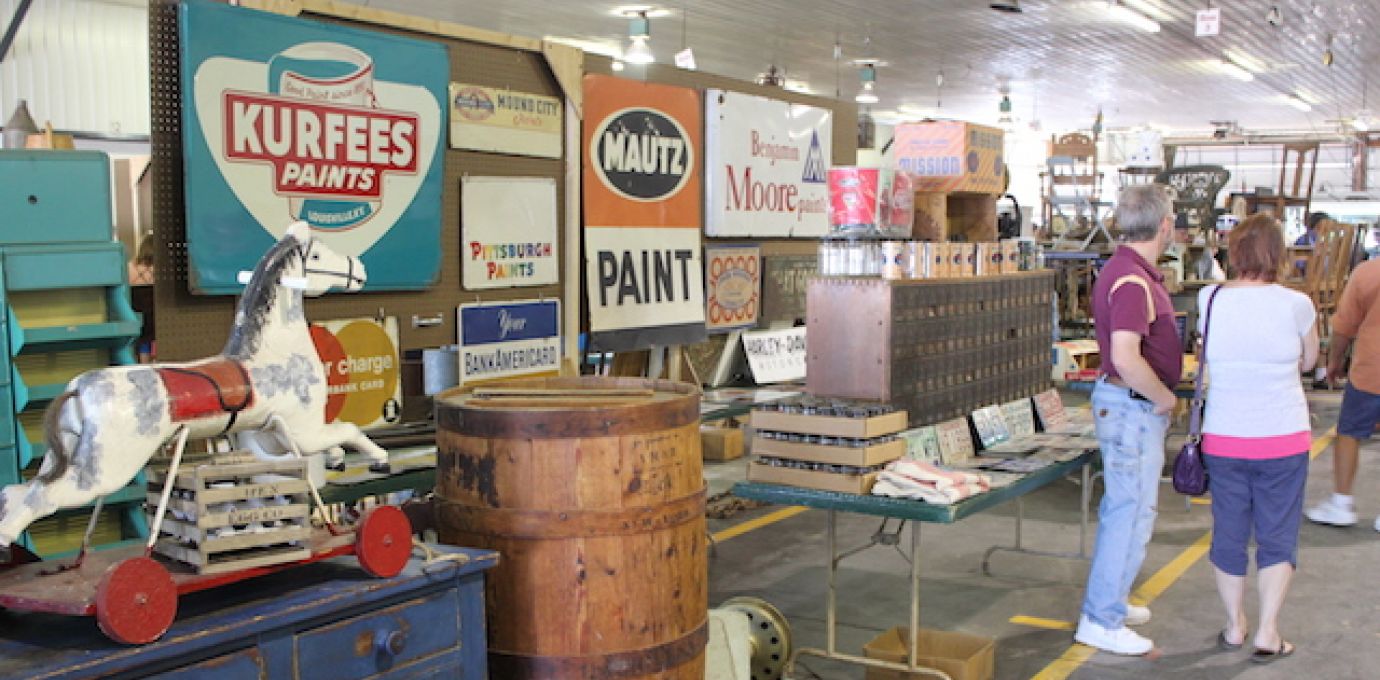 Vendor Selling Opportunities
Learn more about all of the great vendor opportunities at the Midwest's largest flea market and auction!
Learn More