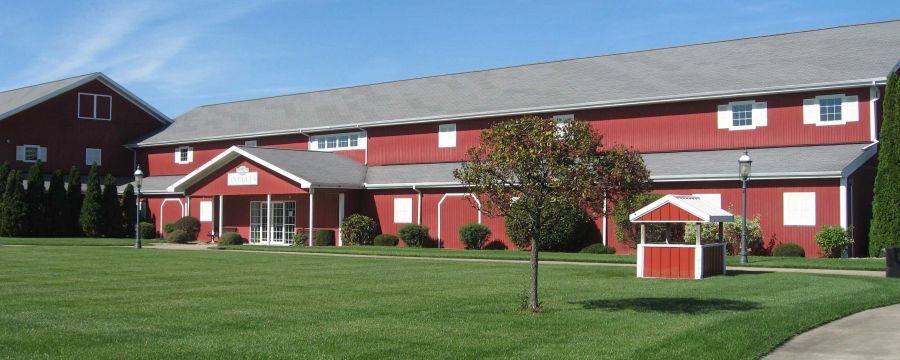 Sq Ft: 30000
Accommodates: Theatre: 375 in East End/300 in West End | Classroom: 185 in East End/150 in West End | Round: 225 in East End/180 in West End
The Farmstead Inn Expo Barn in Shipshewana, Indiana is available to rent for your next event. Great for receptions, dances, fundraisers, auctions, seminars, business retreats, corporate banquets and more.The air-conditioned two-level building with a gorgeous barn exterior is conveniently located next door to the Farmstead Inn & Conference Center, the Farmstead Inn Event Pavilion, and across the street from the Shipshewana Auction & Flea Market. Great event venue for fundraisers, auctions, craft shows, gun & knife shows, weddings, card shows, seminars and more.
Location: Shipshewana is less than 200 miles from Chicago, Detroit, Indianapolis, Grand Rapids and Toledo, making it a great central location for any event in the Midwest.
Farmstead Inn Expo Barn Amenities
Indoor Restrooms
Loading Dock
Elevator
Tables, Chairs Available to Rent
Catering & Beverage Services
Wifi
Heated & Air-conditioned​
Quote Request Form
Please fill out the form below for pricing specific to your event! Our staff will contact you shortly with a quote.
Other Shipshewana Event Venue Options: Farmstead Inn Conference Center, Farmstead Inn Event Pavilion, Shipshewana Auction Misc. & Antique Building and Auction Restaurant