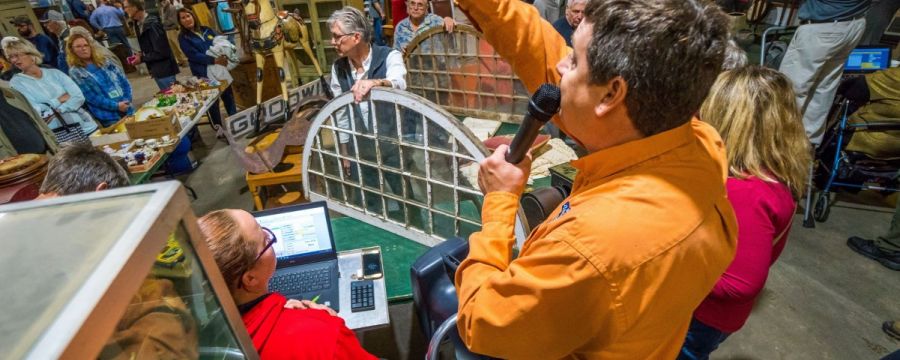 Weekly Misc. & Antique Auction
Wednesday, February 7th
9:00 AM - 2:00 PM
Shipshewana Trading Place holds Antique & Miscellaneous Auctions every Wednesday, year-round, at 9 am.
Move from ring to ring catching the best deals on a wide variety of merchandise as six to ten auctioneers simultaneously sell inside the Shipshewana Antique Building every week.
Find furniture, antiques, primitives, art, glassware, pottery, household items, tools, sporting goods, architectural salvage, estate items, books, and the list goes on and on! Each Wednesday the auction is completely different as sellers from all over bring in their picks and finds.
An average auction will take from 9 am until 1 pm - 3 pm. The auction is held in the Shipshewana Auction Misc. & Antique Building (an 80' by 200' enclosed facility, heated in the winter and open-air in the summer). Restrooms and the Auction Snack Bar are located inside.
Every Wednesday we have people in attendance from all across the country. Many of our customers are here every week, both buyers and sellers, while every week there are people in attendance for the very first time. First time or for the last 40 years, we appreciate your business.
If you are interested in selling, give us a call at 260-768-4129 to reserve your auction space. If you are wanting to buy - one time or a box truck full, this is the place!
Watch our schedule on AuctionZip.com - we post photos of items for sale each week!
View Photos & Listings on AuctionZip.com
We accept cash, check or credit card. A 5% buyer's premium will be added to payments made with credit card.