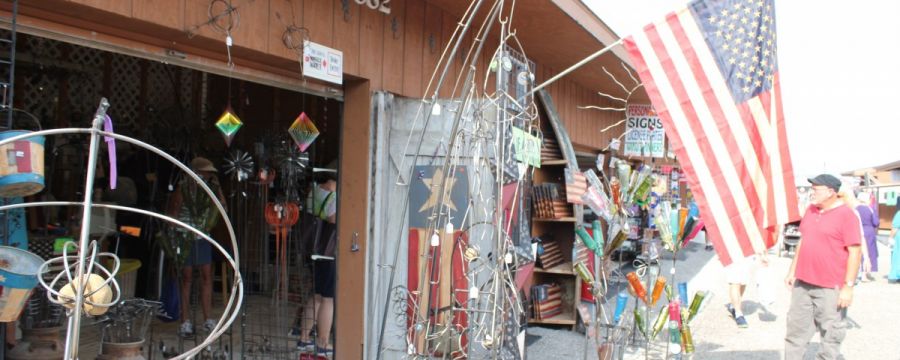 Shipshewana Weekend Flea Market - August 4-5
Saturday, August 5th
8:00 AM - 4:00 PM
Shipshewana Flea Market, 345 S Van Buren St
The Midwest's Largest Flea Market is open Friday, August 4th and Saturday, August 5th for an extended Weekend Market!
- Friday, August 4, 8am - 4pm
- Saturday, August 5, 8am - 4pm
SPECIAL EVENTS:

- Hourly Door Prize Giveaways (Friday & Saturday) @ Information Booth. Some prizes special donations from market vendors!
- 12PM/Noon drawing both days for a FREE overnight stay at the Farmstead Inn. (Restrictions apply)
- The Shisphewana Antique Market and Shipshewana Swap Meet will also be open on Saturday, August 5th for an amazing day of shopping opportunities!

The Shipshewana Flea Market is a do-not-miss Hoosier tradition with nearly 700 booths in an open-air market covering 40 acres.
Vendors offer a variety of products and truly have something for everyone - fresh seasonal produce, crafts, home decor, quirky novelties, dollar items, clothes, garden decor, antiques, cleaning supplies, beauty essentials, paper goods, jewelry, snacks, tools, accessories, games, books, toys, furniture, baked goods, signs, silk flowers, t-shirts, pet supplies, As Seen on TV products, party supplies, dip mixes, doll clothes, and everything in between. Open rain or shine. There are food courts, a sit-down restaurant and rest areas throughout the market.
General parking is $5 per vehicle.
Thinking about setting up a booth? Visit our "sell" page for all of the info.
For more questions, call 260-768-4129, or visit our FAQ page.