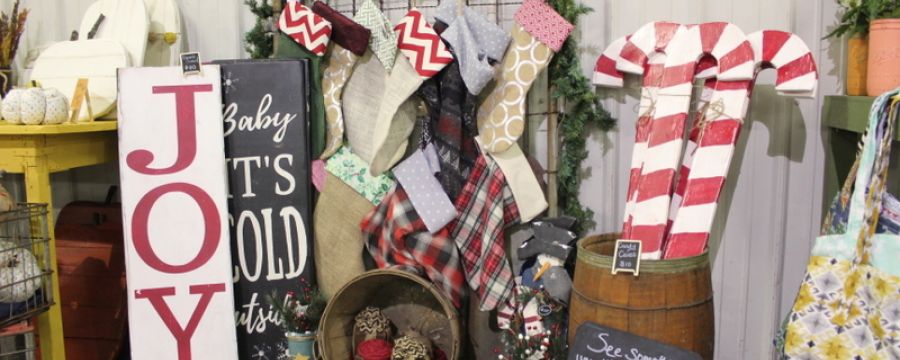 Ship-Chic Craft & Vintage Show Holiday Bazaar
Saturday, December 4th
9:00 AM - 3:00 PM
Grab your girlfriends for a fun shopping day in Shipshewana for the 5th annual Ship-Chic Craft & Vintage Show Holiday Bazaar! 80+ awesome vendors inside the heated and enclosed Shipshewana Auction Misc. & Antique Building.
HOLIDAY BAZAAR - DECEMBER 4, 2021, 9AM - 3PM
345 S Van Buren St, Shipshewana IN
The Ship-Chic Holiday Bazaar is a curated pop-up market hosted by the Shipshewana Auction & Flea Market that will feature AMAZING vendors with gifts, vintage items, home decor, crafts, clothing, accessories, beauty products, jewelry, baked goods, signs, and more!
Old stuff, new stuff and awesome stuff all picked with quality in mind.
$5 Admission (9am-12pm); $3 Admission (12pm-3pm) at the door.
Free Parking
Children 12 & under Free
Food Vendors