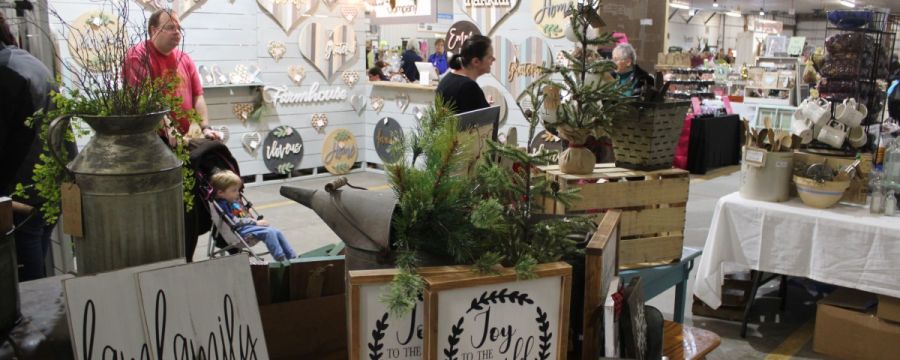 Ship-Chic Craft & Vintage Show Fall Market
Saturday, October 22nd
9:00 AM - 3:00 PM
Grab your girlfriends for a fun shopping day in Shipshewana for the 6th annual Ship-Chic Craft & Vintage Show Fall Market! 100+ amazing vendors inside the heated Shipshewana Auction Misc. & Antique Building.
FALL CRAFT & VINTAGE SHOW - OCTOBER 22, 2022, 9AM - 3PM
345 S Van Buren St, Shipshewana IN
The Ship-Chic Holiday Bazaar is a curated pop-up market hosted by the Shipshewana Auction & Flea Market that will feature AMAZING vendors with gifts, vintage items, home decor, crafts, clothing, accessories, beauty products, jewelry, baked goods, signs, and more!
Old stuff, new stuff and awesome stuff all picked with quality in mind.
$5 Admission (9am-12pm); $3 Admission (12pm-3pm) at the door.
Free Parking
Children 12 & under Free
Food Vendors
First 100 guests will receive a Shipshewana shopping bag and 4 lucky bags will each have a $25 gift certificate that can be used at the show!
Calling all Crafters or Vintage People!
Set up a booth at the Ship-Chic Craft & Vintage show! It's just $65 per space. Call Michael at 260-768-4129