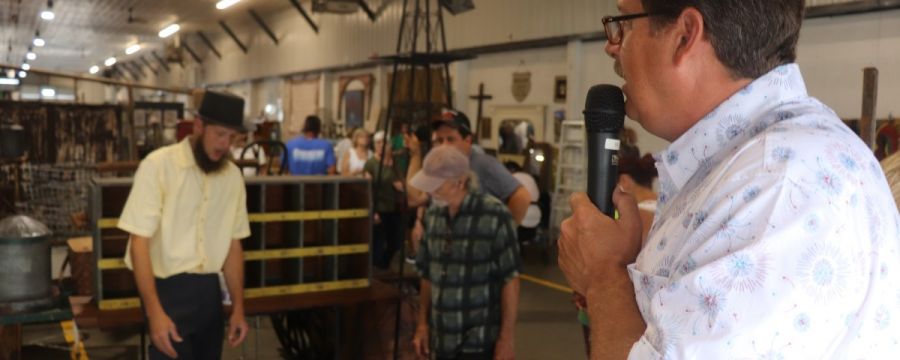 September Friday Night Consignment Auction
Friday, September 18th
5:00 PM - 9:00 PM
Shipshewana Auction Friday Night Consignment Sale - September
Special Friday Night Antique & Miscellaneous Auction! Auction will start at 5pm and feature sellers from the Wednesday sales as well as new sellers with primitives, antiques, collectibles, furniture, estate items, jewelry, toys, glassware and more.
Held inside the Miscellaneous Building
345 S Van Buren St
Shipshewana, IN 46565
We will be having 5-6 auction rings with 2-3 of them being specialty rings with seating available. Ring 1 featuring 200+ lots of farm toys and pressed steel toys. Ring 2 featuring quality and antique furniture. Ring 3 Advertising & Misc. Rings 4-6 will be in rows like our normal Wednesday auction! Nice variety of antiques, collectibles, toys, primitives, glassware, artwork, advertising, signs, furniture, vintage items, quilts, industrial, and more!
View the AuctionZip listing at https://www.auctionzip.com/Listings/3368068.html
*Please be aware that many photos won't be uploaded until the day before the auction after sellers have set up their items. Save the link and preview items on the evening of September 17th for the most complete listing of what will be available to bid on.