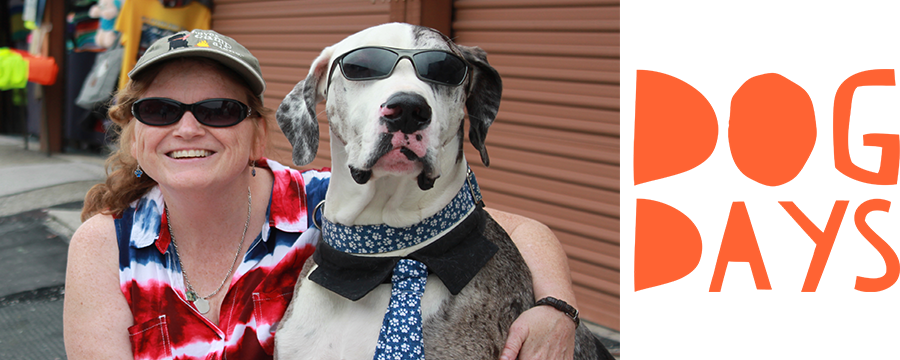 Weekend Flea Market - Dog Days
Saturday, June 15th
8:00 AM - 2:00 PM
Bring your four-legged, furry doggo to the Shipshewana Flea Market for our special June weekend market! (You do not have to have a dog to attend.) Our regular flea market vendors will be set up so you can shop on the weekend!
Friday, June 14: 3pm-8pm
Saturday, June 15: 8am-2pm
Shop the bargains and unique vendors at more than 700 open-air market spaces.
Open rain or shine.
Saturday Activities Include:
Free Doggie Biscuits (while supplies last)
Doggie Water Stations and Free Doggie Doo Bags Available at rest areas 1, 2 & 3 and the Information Booth
Hot Dog Meal Specials at Food Courts
Photo Booth
Micro Chipping available for a nominal fee of $20 (Provided by ARK Animal Rescue and Adoption, Inc.)
Puppy Parade Saturday at 11am. Register at Rest Area 2 at least 15 minutes before parade. Prizes will be given for best dressed, most well-behaved, and crowd favorite will be awarded.
Find out More:
For more questions, call the Shipshewana Auction & Flea Market at 260-768-4129!
Please Remember the Following Rules When Bringing Your Furry Kids!
We welcome well-trained, socialized and crowd-friendly dogs to the flea market. Shipshewana Flea Market reserves the right to discharge you and your dog from the event.
All dogs must be leashed while on flea market grounds
Owners must dispose of all waste immediately (doggie bags will be available to do so)
Shipshewana Flea Market will not be responsible for lost or stolen pets
All dogs should have required vaccinations
Upon entering Flea Market grounds, dog owner assumes full and total liability for any and all damages including, but not limited to, injury to a person, property, or other dog.
Some vendor booths do not allow dogs inside their booths due to safety. Please respect individual vendors.