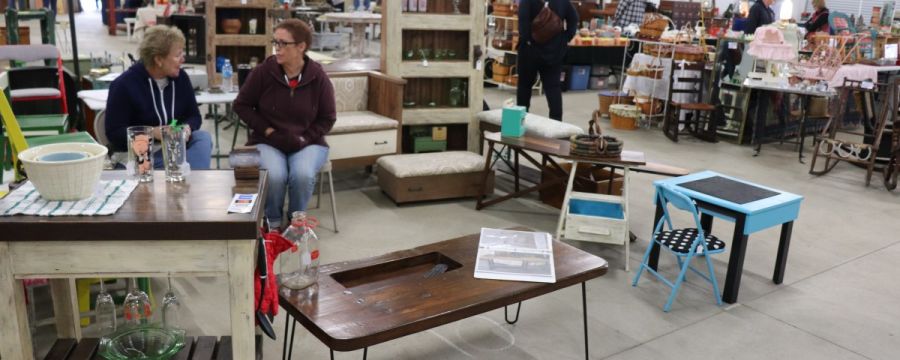 October Antique Market
Friday, October 4th - Saturday, October 5th
• Farmstead Event Pavilion
Shipshewana Trading Place will be hosting an October Antique Market on Friday & Saturday, October 4-5, 2019, from 9:00 am - 4:00 pm.
Location: Farmstead Event Pavilion (368 S Van Buren St, Shipshewana, IN 46565)
Shop hundreds of antique & vintage treasures including furniture, jewelry, primitives, collectibles, advertising, and more. Free parking and free admission!
This Antique Market is held during Shipshewana's annual Fall Crafter's Fair (at the MEC) and in conjunction with the opening weekend of the 2019 Shipshewana Across the Road Indoor Flea Market (inside the Expo Barn).
Antique & Vintage Dealers Wanted!
Booth Rates for October 4 & 5 Antique Market:
10' x 10' Pavilion Space: $25 for the weekend
10' x 20' Pavilion Space: $45 for the weekend
Call 260-768-4129 for more information, or download an Antique Market Vendor Application.