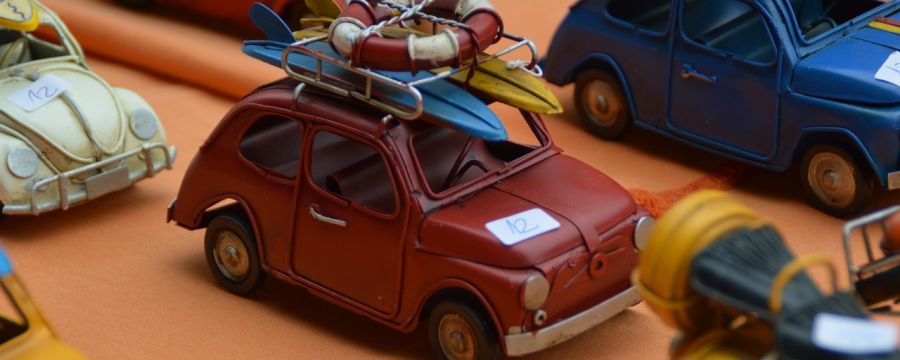 Junk in the Trunk Garage Sale Week
Date: Tuesday & Wednesday, August 29 & 30, 8am - 5pm
Location: Shipshewana Flea Market "FLEA"ture Exhibition Area
First 100 Junk in the Trunk shoppers get a free old-school Shipshewana Auction hat!
Shipshewana Flea Market goes old school with a Junk in the Trunk Garage Sale week! Tuesday & Wednesday, August 29 & 30! Sell your garage sale items, crafts or junk! Sellers are encouraged to drive their vehicles onto their space and sell from their trunks.

"Junk in the Trunk" event will be located in the all new "Flea"ture area in the center of the market (exhibition area). The regular Shipshewana Flea Market will also be open, featuring nearly 900 booths selling everything from home decor, to clothing, to gifts and everything in between!

Want to sell your stuff during the Flea Market's "Junk in the Trunk?" It's just $25 per 20x25 outdoor spot (and that includes both Tuesday & Wednesday!). We recommend you reserve a spot ahead of time. Download an application, and indicate you would like a Junk in the Trunk space. Or, stop by the flea market office during business hours, or show up on Tuesday or Wednesday morning, 6:30 am - 7:30 am.
Junk in the Trunk spaces will be located in the purple area as indicated by the flea market map: