Where To Find Unique Holiday Gifts While Supporting Small Businesses
Post Date: Nov 11, 2020
As you start to think about what to buy for your friends and loved ones on your holiday shopping list, we wanted to tell you about some exciting events that are going on right here in Shipshewana!
We invite you to join us at Shipshewana Trading Place, the Midwest's largest flea market, for our Weekly Antique Auctions or our Ship-Chic Holiday Craft & Vintage Show. While you are in the area, you can also stop by some of the other great local businesses as you finish checking things off your list.
Weekly Antique Auctions at Shipshewana Trading Place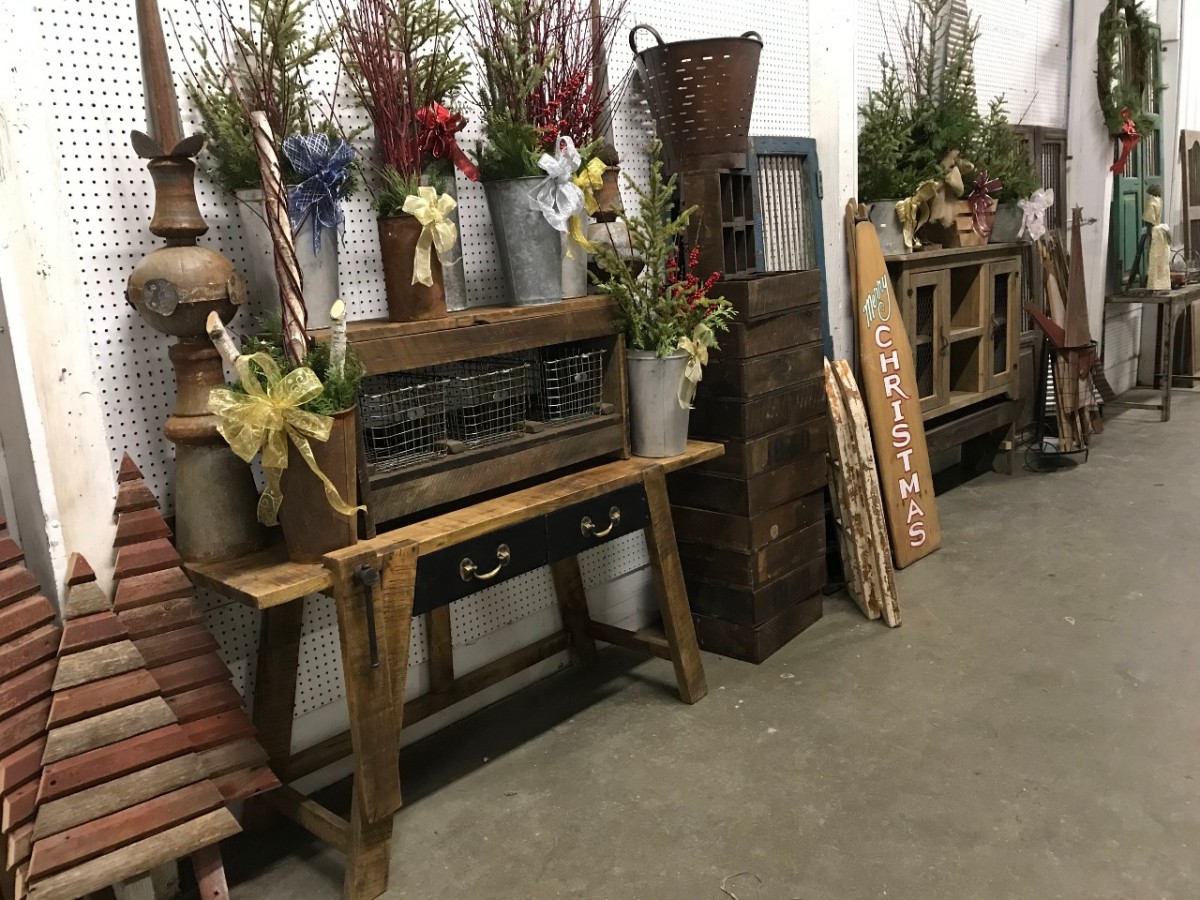 It's easy to get your Christmas shopping done early when you shop at one of our antique auctions, happening every Wednesday starting at 9 a.m. This weekly treasure hunt of sorts is a great place to find unique items for everyone on your holiday shopping list. The auctions take place inside the auction building, which is enclosed and heated during the winter months.
The weekly auction on December 16 will also include a special event featuring a large variety of sign and advertising items, as well as artwork, vintage items, quilts, glassware, primitives, toys, collectibles, and more.
Our weekly auctions and special auction events are a great way to find truly unique gifts for everyone on your list that they are sure to love!
The Ship-Chic Holiday Craft & Vintage Show at Shipshewana Trading Place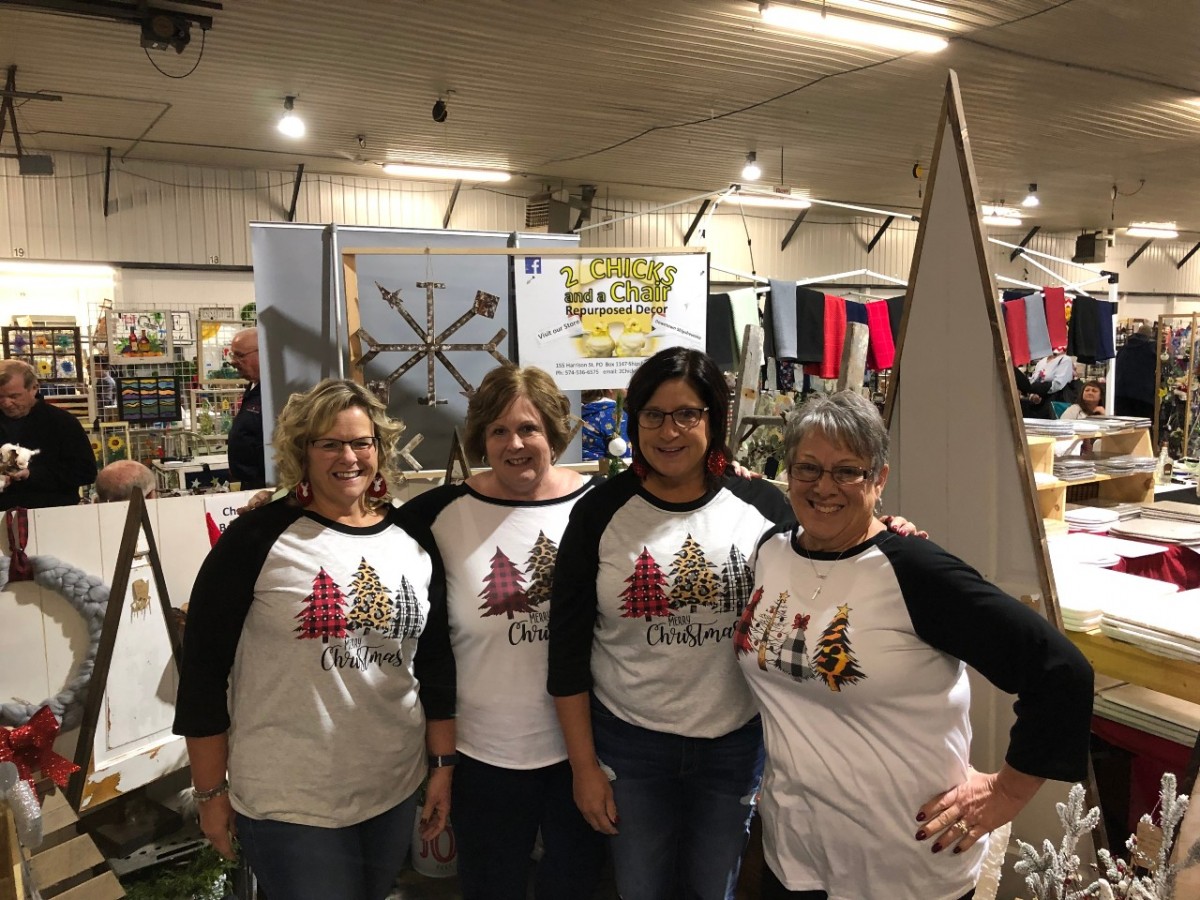 We are excited to be offering our annual holiday shopping event, the Ship-Chic Holiday Craft & Vintage Show, in the Shipshewana Auction Building from 9 a.m. to 3 p.m. EST. Dec. 5.
Vendors will gather from throughout the Midwest with their unique offerings for our shoppers.
A variety of vintage, new, and handmade items will be available at the holiday market. Items will include gifts, vintage treasures, home décor and signs, clothing, jewelry, accessories, baked goods, and more.
Admission to the event is $5 per person from 9 a.m. to noon and $3 per person from noon to 3 p.m. The admission price for kids age 12 and under is free. An added benefit to being one of the early birds is that the first 100 shoppers will receive a free reusable shopping tote, with one of the totes including a surprise $100 gift certificate to spend right here at the market!
We know you will love the quality and variety of items available for your shopping needs at our Ship-Chic Holiday Show.
Whether you choose to shop at one of our weekly auctions or the Ship-Chic Holiday Show, you will easily find one-of-a-kind gifts for everyone on your gift-giving list at Shipshewana Trading Place.
Other Holiday Shopping in Shipshewana
As the third-largest Amish community in the United States, Shipshewana is proud to be home to a variety of quality handcrafted furniture, quilts, wares, and other locally made items. While you are in the area, we encourage you to stop by and visit some of these great local shops. You can use this directory of local shops to help you plan your holiday shopping adventures.
Storefronts throughout downtown Shipshewana are also festively decorated and lit up to celebrate the holiday season, providing an intimate and family-oriented shopping experience. "Creating memories in the area is something that Shipshewana Trading Place shoppers enjoy, and they often tell us that they look forward to making Shipshewana a family holiday tradition," said Marketing Director Lora Gates.
Holiday Events in Shipshewana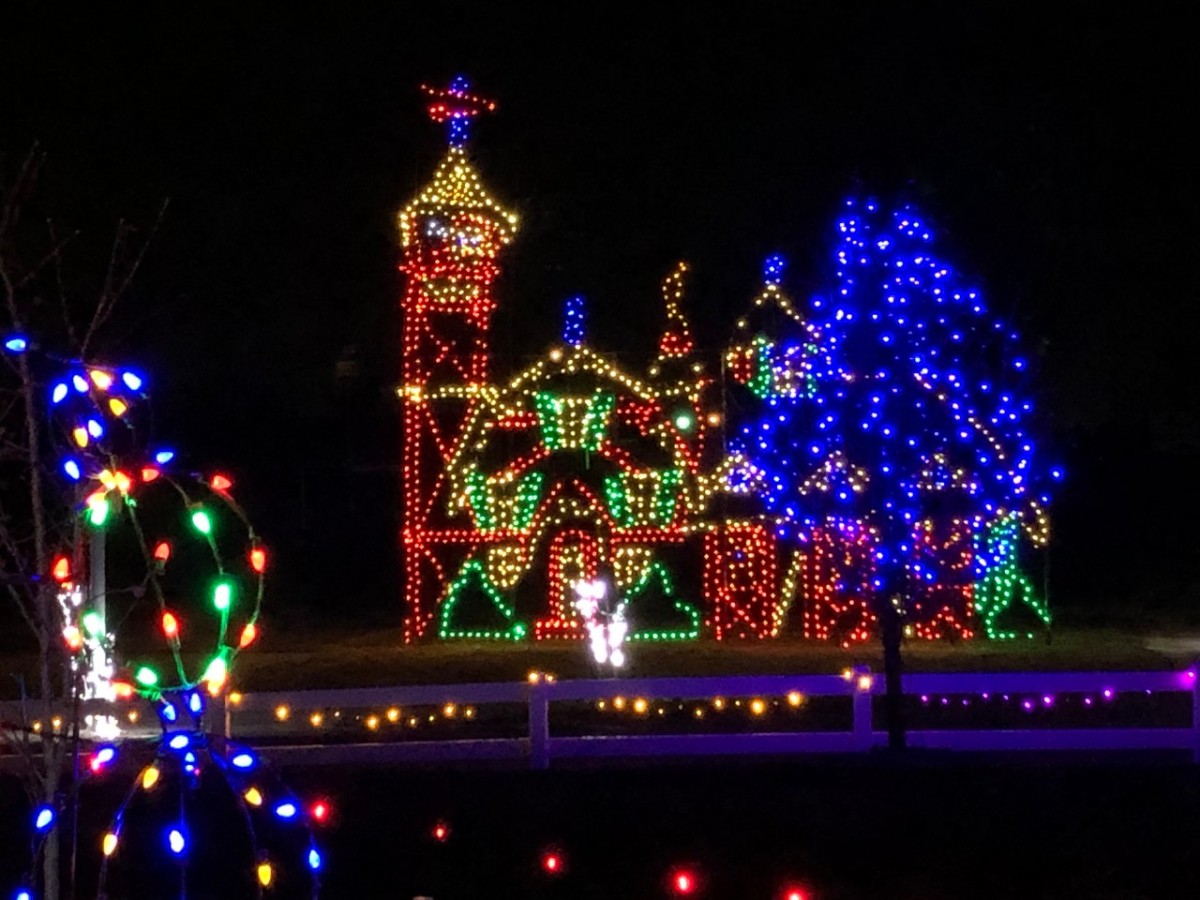 While you are in the area, you may enjoy attending one of our beautiful holiday events. We are a proud partner of the Shipshewana Lights of Joy, a drive-through experience of Christmas light displays. The tour runs nightly (Tuesday-Sunday) from 6 to 9 p.m. in December. The cost is $20 per vehicle. Visit the Shipshewana Lights of Joy website for more information.
Another beautiful holiday event in Shipshewana is the "Noel" performance at the Michiana Event Center. This live event that is a celebration of Christmas will be running from December 11-19. Featuring beautiful horses, talented riders, amazing aerialists, and exciting routines, this event will be enjoyed by all who attend. Festive lights, holiday music, and costumes add to the excitement of the show. Visit the Michiana Event Center website for more information.
The Blue Gate Theatre is also offering some holiday events in Shipshewana. The Gut Life Christmas comedy show will be held at the Blue Gate Music Hall from Nov. 6 through Jan. 9. A variety of holiday music shows are also happening throughout December, including Collingsworth Christmas, The Texas Tenors Christmas, Salute to the Stars: Country Christmas, and Crowder & Newsong: Very Merry Christmas Tour. For more information about these events and to purchase tickets, visit the Blue Gate Theatre website.
We Hope to See You Soon!
Shipshewana is in the heart of Amish country in northern Indiana, about 55 miles east of South Bend and 175 miles northeast of Indianapolis.
You can find Shipshewana Trading Place at 345 S Van Buren Street (State Road 5) in Shipshewana, Indiana. Feel free to call us at 260-768-4129 with any questions about our upcoming events. We look forward to seeing you soon!