Vendor Spotlight: Miss Chic
Post Date: Aug 17, 2018
Amy is from Goshen, Indiana, and has been selling boutique clothing, accessories, trendy handbags, necklaces, earrings and bracelets at the Shipshewana Flea Market since 2010.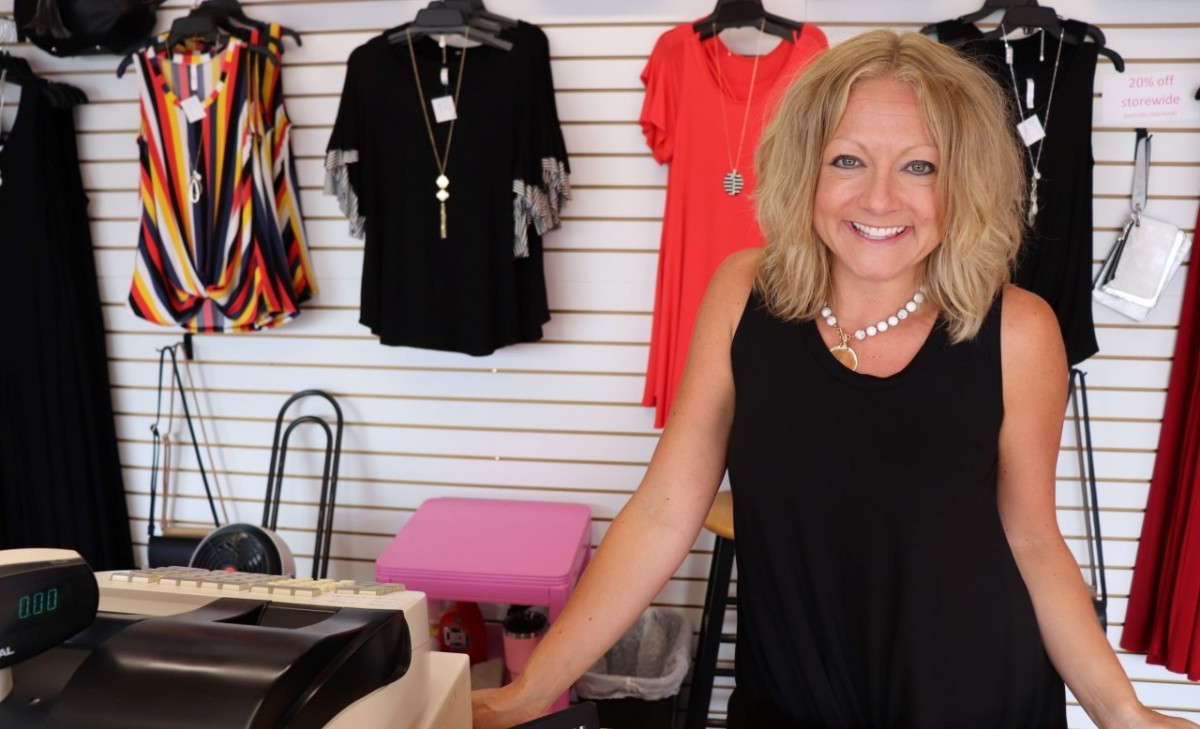 "I went to school for retail and began managing a boutique afterwards. But after awhile, I was ready to venture out on my own," said Amy. "I come from a business family. My dad, grandpa, and some of my uncles all have owned their own businesses."
Amy decided to get her feet wet by trying out the Shipshewana Flea Market, and she's been here ever since.
Miss Chic is known for having boutique items that are simple, soft and easy. Here you'll find items that are cozy and practical - clothes that can be dressed up or down or that can be easily accessorized with fun statement necklaces and earrings.
"I believe my items appeal to a wide range of women. I want shoppers to find items that become their 'go-tos.' I want them to like both how it fits and feels."
Some of the most popular items this season include these totally-adorable off the shoulder tops (pictured above). I love the cute tie at the bottom and how this could be dressed up or down. Plus, the colors are great for any complexion!
I'm also loving the wide variety of affordable necklaces, earrings and bracelets at this booth! Rose gold for the win, am I right?!
When asked about what her favorite part was about selling at the Shipshewana Flea market, Amy said she enjoys the relationships she's made with the other vendors and with her customers that keep coming back.
"I love meeting people from all different walks of life," she said. "Some customers I now know by name, and they come back year after year to come shop my boutique, which is so incredible."
I also asked Amy if she had any advice for people thinking about setting up a booth at Shipshewana.
"Don't quit," she said. "You have to give your business a little time to build up and get a loyal following here at the market. Oh, and be positive! Customers can pick up on your attitude pretty easily."
You can meet Amy and shop her super cute boutique items at booth 607 every Tuesday & Wednesday, May through September at the Shipshewana Flea market.
Follow Miss Chic:
Website: www.shopmisschic.com
Facebook: @ShopMissChic
Instagram: @ShopMissChic
Want to learn more about what it's like to be a vendor at the Midwest's Largest Flea Market? Read more vendor spotlights, or download our free vendor case study PDF.