This Bike Trail in Northern Indiana has the Best Views of Amish Countryside
Post Date: Jun 26, 2017
Take a trip on the Pumpkinvine Nature Trail, and you'll get to witness the peaceful Amish countryside with sites of farms, luscious trees (awesome to see in the Fall), and beautiful wildflowers underneath clear blue skies.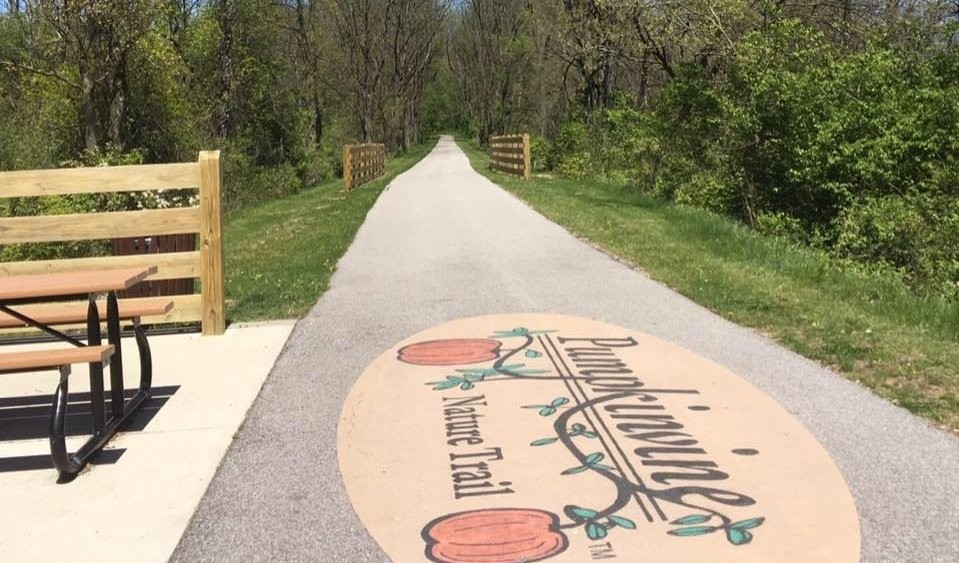 Photo: Friends of the Pumpkinvine Nature Trail / Facebook
The surface of the trail is composed of mostly asphalt, although there is a small portion made of limestone in Goshen that is less than 2 miles in length. Visitors of the trail can choose between walking, biking, inline skating, and (in the winter) even cross-country skiing. Wheelchairs are also accessible.
The trail is mostly level besides one major hill in Goshen, meaning that those that choose to visit will not be met with any extreme difficulty.
Need to rent a bike? There are a few bicycle rental locations such as Lincoln Avenue Cycling & Fitness (Goshen), Pumpkinvine Cyclery(Middlebury), and Shipshewana Bike Rental (Shipshewana).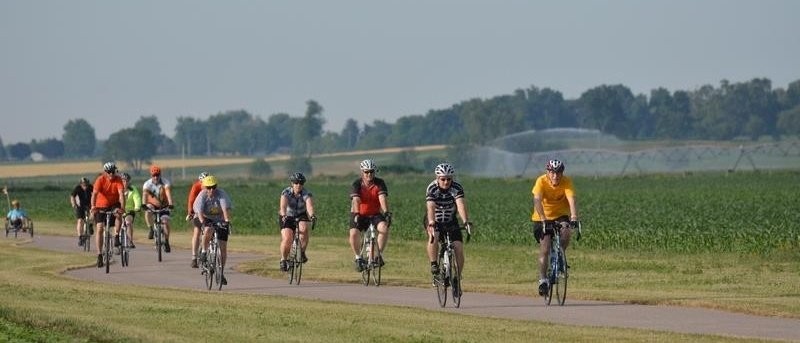 Photo: Friends of the Pumpkinvine Nature Trail / Facebook
Being that I am from the Shipshewana area, I would have to say that my favorite part of the trail is the section between Shipshewana and Middlebury.
I say this not because I am biased (or maybe I am?), but because for those who are not familiar with the area, the end of the trail in Shipshewana (located on 850 W, just a few miles from where I lived in high school) offers an entrance into the treasures of Amish country. Visitors have the chance to ride their bikes into the main part of Shipshewana and experience for themselves exactly what our community is all about. Plus, if you make it all the way to Middlebury, you'll see a Dairy Queen....the perfect stop for an ice cream treat after a long ride!
If you have never been on a bike ride through the Pumpkinvine Nature Trail, I would strongly recommend that you give it a shot. It is well worth the ride!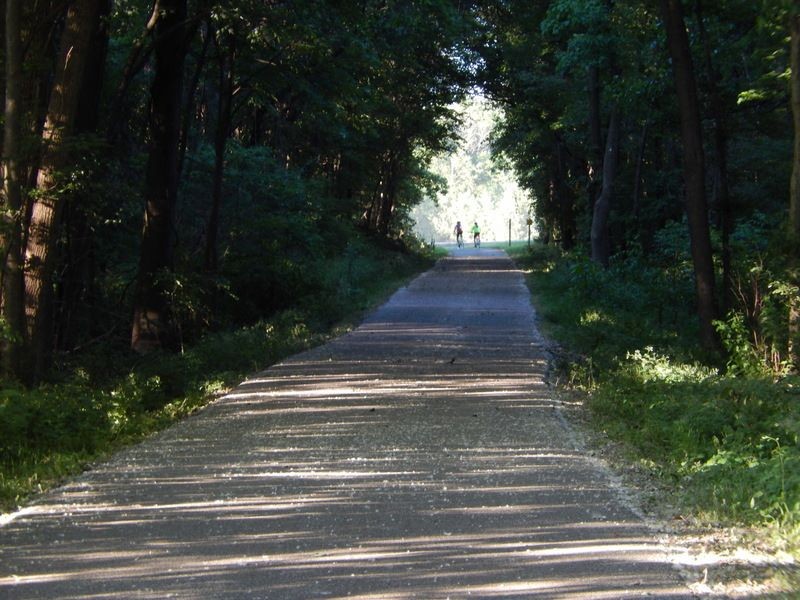 Photo: Friends of the Pumpkinvine Nature Trail / Facebook
Want more travel information and tips for visiting Shipshewana, Indiana? Download our free Amish Country Trip Planner!