The (Shipshe)wana Only the Locals Know
Post Date: May 09, 2017
If you're looking for the not-so-obvious in the Shipshe area for places to eat, things to do, and where to find those hidden gems, you've come to the right spot!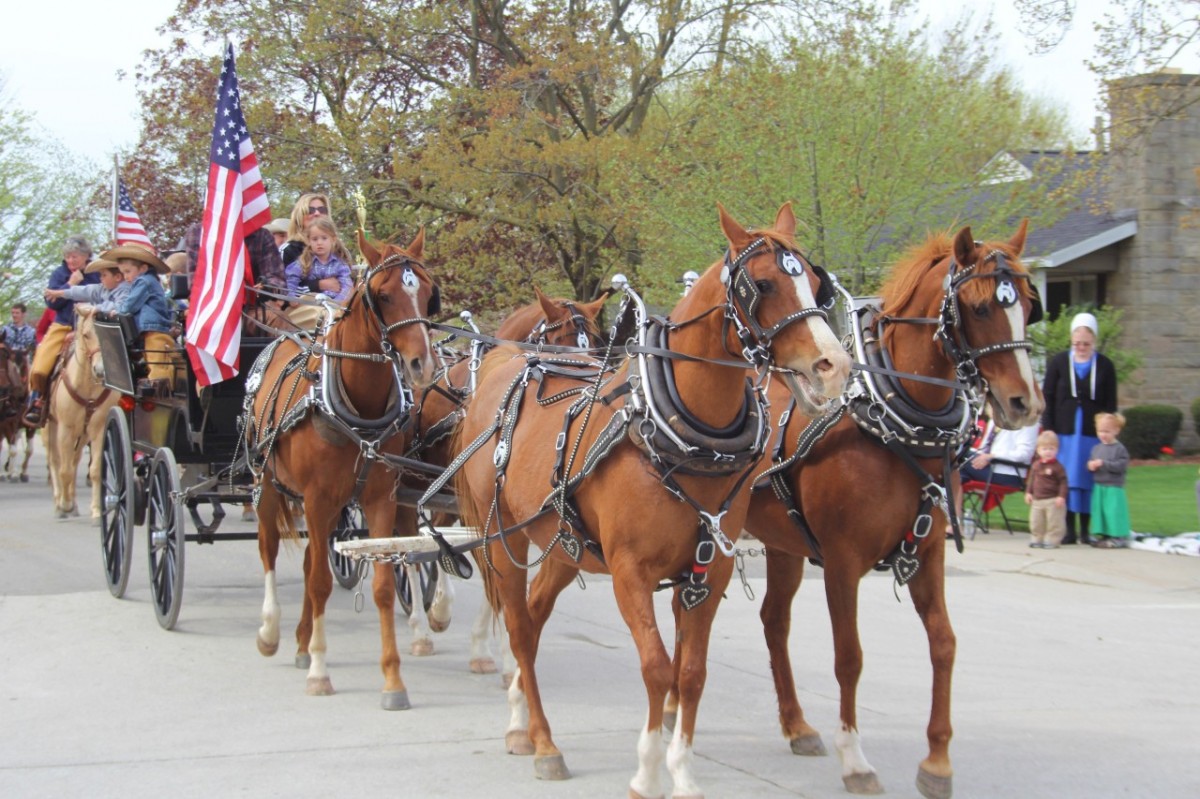 There are a lot of guides out there that tell you how to "Shop Shipshewana," but do you ever wish you could experience Shipshewana, Indiana the same way the locals do? Have you ever wanted to know the secrets (*hint- the locals call Shipshewana, Shipshe)? Do you want to know how to travel, not as a tourist, but as if you've lived here your whole life?
If you're looking for the not-so-obvious in the Shipshe area for places to eat, things to do, and where to find those hidden gems, you've come to the right spot!
When it comes to food, you want to keep your options open and your palate diverse.
The Shipshe area has a lot of great off-the-grid dining experiences.
El Zorrito
Have a taste for Mexican food? El Zorrito (Spanish for "The Fox") Mexican Restaurant has a menu chock-full of delicious authentic Mexican cuisine.
Corn Crib Cafe
One of the newest local foodie finds in Shipshewana is the Corn Crib Cafe. My favorite place when I am craving a delicious BLT - the homade bread and bacon are seriously THE BEST!. They also have other quick eats, a great pizza, pulled pork and huge burgers. They do get busy around lunch so maybe stop in a little early or late to miss the local lunch crowd.
BJ Burritos Mexican Restaurant
Want to really go off-the-grid? Just a short drive south on State Road 5 will take you straight into the heart of Amish country and past BJ Burritos Mexican Restaurant, but you'll have to hurry! Their only hours are on Fridays and Saturdays 4pm-8pm. Look for a little yellow house with a long line of parked buggies.
What do the Locals like to Do?
Need some things to do while you're in town? Including all the shopping, there's lots of engaging activities to do with friends and family.
Car Shows at Essenhaus
Got a man with a thing for cars? Check out the weekly car shows hosted by Essenhaus. Just a quick drive West on US 20, this car show is a collaboration of enthusiast and hobbyist alike. This seasonal show occurs every Thursday from 4:30pm to 7:30pm with free admission!
"Amish Zoos"
Maybe a little more into the great outdoors? There's several "Amish zoos" you can attend such as Dutch Creek Farm Animal Park located just 10 mins out of town! Open from May 1st until mid-October, this animal experience has lots of exotic wildlife and petting zoo opportunities to offer. See their website for cost and details.
Gene Stratton-Porter Historic Site
If you're looking for something with a little less "fur", check out Gene Stratton-Porter Historic Site. Gene Stratton-Porter was an author, conservationist, nature photographer and later in life became a film company owner. This beautiful gem is a little bit of a drive… 30 mins to be exact, but contains beautiful flowers, Gene's large cabin where she did many of her observations, and swamplands so old and well preserved you'll probably see a dinosaur!
Elkhart Civic Theatre
Looking for a little entertainment after hours? Catch a show at the Bristol Opera House, home of the talented Elkhart Civic Theatre. With performances and musicals from James and the Giant Peach, to Big the Musical, to Moon over Buffalo, there's something for everybody. View their website for show dates and times.
What are some Hidden Gems?
What's the best thing about traveling? How 'bout finding those little hidden gems that really show the culture and personality of the area you're visiting.
Corner Cravings
There's nothing better than stumbling upon a local diner that serves some unique specials and at an even better price, or discovering that quaint little store that sells all your favorite things. If you're ever in the area of Emma (small town between Shipshe, LaGrange and Topeka), pop into Corner Cravings sit with friends and enjoy the homemade restaurant in this amazing little old building and look for their daily specials!
Yoder Popcorn
On your back from Emma, make a quick trip to Yoder Popcorn, the best little popcorn store around. With Amish roots and family tradition, this store is sure to please. They have a large variety of kernels and products for all your poppin' pleasure.
Topeka 4th of July
If you happen to be in town over the 4th of July holiday, Topeka hosts an all-day Independence Day celebration. Food, family and entertainment are the central focus of this annual festival. With classic activities such as big wheel races for the kids, a parade and live entertainment as well as the don't-miss buggy pull races (a town favorite) you're sure to have a great time all day. Unwind at sunset under a snuggly blanket with a beautiful fireworks display that lights up the sky.
Want more Shipshewana insider tips? Download our free Shipshewana Amish Country Trip Planner.