Shipshewana Flea Market Recipe Box: Layered Strawberry Cheesecake Bars
Post Date: Feb 25, 2022
Strawberries are delicious any time of year, and especially when they are in season from Shipshewana Flea Market Farmer's Market vendors. Veteran flea market vendor Janet Wiggins shares with us another favorite treat from the Cutco family, Layered Strawberry Cheesecake Bars.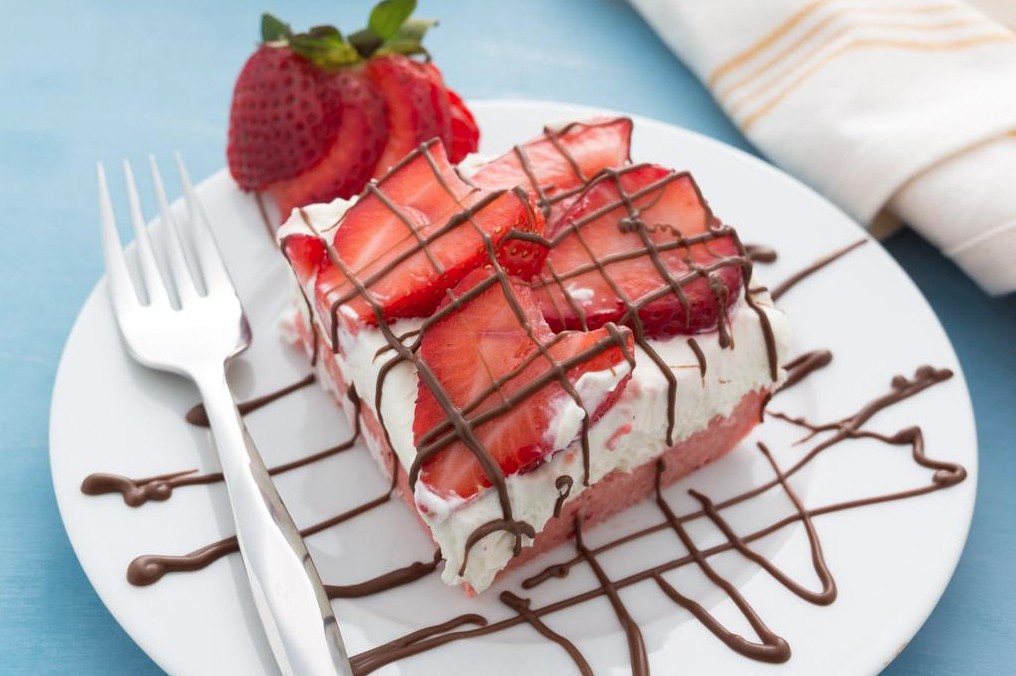 Photo and recipe courtesy of Cutco.com
Gather Your Ingredients
For the Crust
1 box strawberry cake mix
1/2 stick butter, melted
1 egg
For Whipped Cream Cheese Layer
1 package cream cheese (8 ounces), softened
1/4 cup sugar
1 pint heavy cream
1 teaspoon vanilla
For spreading the cheesecake mixture on the cake layer, use Cutco's Spatula Spreader. Its wide flexible blade allows you to scoop up a good amount of the mixture to make large sweeping strokes, spreading it on in no time at all.
Topping
2 cups sliced strawberries
4 ounces semi-sweet chocolate chips or dark chocolate wafers, melted
Tip: Spoon the melted chocolate into a plastic zipper bag, pushing the chocolate into a bottom corner of the bag. Use Super Shears to snip off a small piece from that corner. Squeeze the bag gently to pipe the chocolate over the strawberries.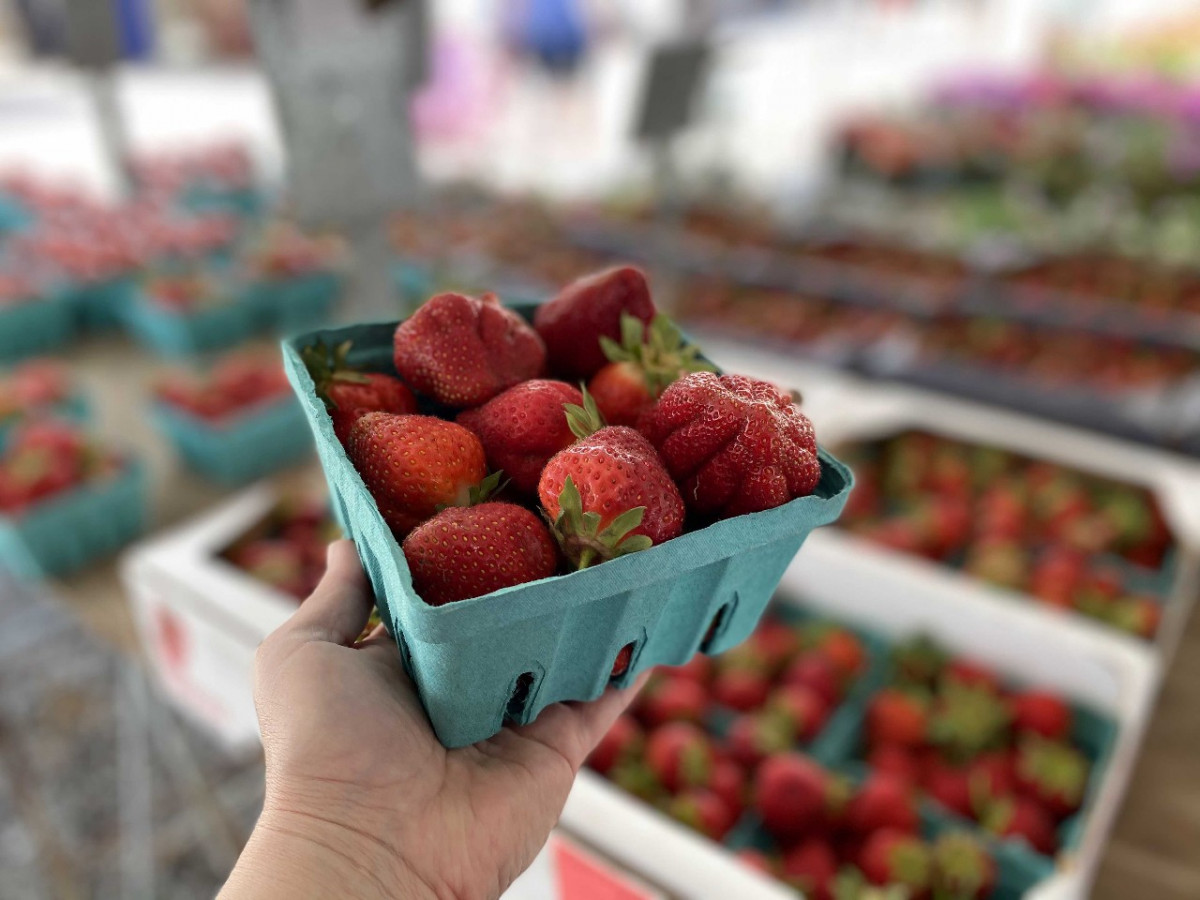 Stop by the Produce Aisle from May - September on Tuesdays and Wednesdays during the seasonal Farmer's Market at Shipshewana Flea Market.
Directions
Preheat oven to 350°F.
Beat cake mix, melted butter and egg using an electric mixer until thoroughly combined. (The dough will be pebble-like – more like a pie crust than cake batter.)
Press the dough in an even layer on the bottom of a greased 9x9 inch baking pan and bake for 5-7 minutes. Set aside to cool for at least 20 minutes.
Whip cream cheese and sugar until light and fluffy, about 2 minutes. Pour in the heavy cream and beat until stiff peaks form, about 2 more minutes.
Spread in an even layer on top of the cooled strawberry crust and refrigerate at least two hours, or overnight.
Just before serving, cover entire cake with sliced strawberries and drizzle with melted chocolate. If you prefer, you can drizzle each piece after cutting and plating.
Plan your trip to Shipshewana Flea Market by downloading your FREE Flea Market Trip Planner.