Shipshewana Flea Market Recipe Box: Easy Burgers & Meatloaf
Post Date: Jul 10, 2020
Donny Do Go's Dips, in booth #167 at the Shipshewana Flea Market, sells a huge variety of specially blended spices that can be mixed with ingredients for the perfect sweet, savory and spicy party dips.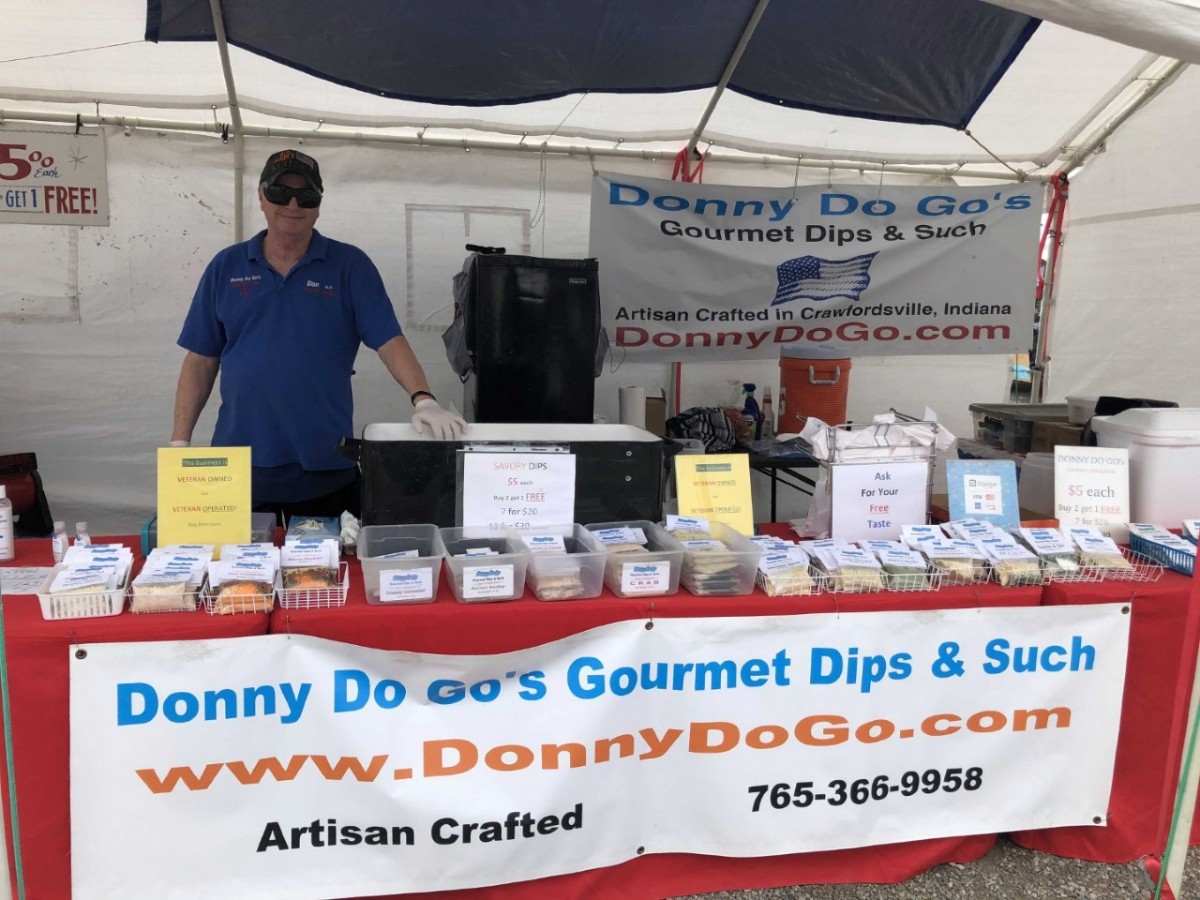 Coming in a variety of flavors (dessert, savory and my personal favorite... spicy), this long time flea market vendor suggests leaving some of their spice pouches in your RV or camper for a quick and easy meal. By having these ready for camping, you don't have to worry about your spices clumping up while they are packed away because they are individually sealed for freshness.
My family's favorite is probably their hottest product, Reaper Ranch and these dips are perfect for dunking veggies, fruits, pretzels, crackers... the list goes on!
Below, Donny Do Go's shares two quick and easy no fail recipes perfect for home, tailgating or camping and so easy, you'll be buying them in bulk!
Grilled Burgers: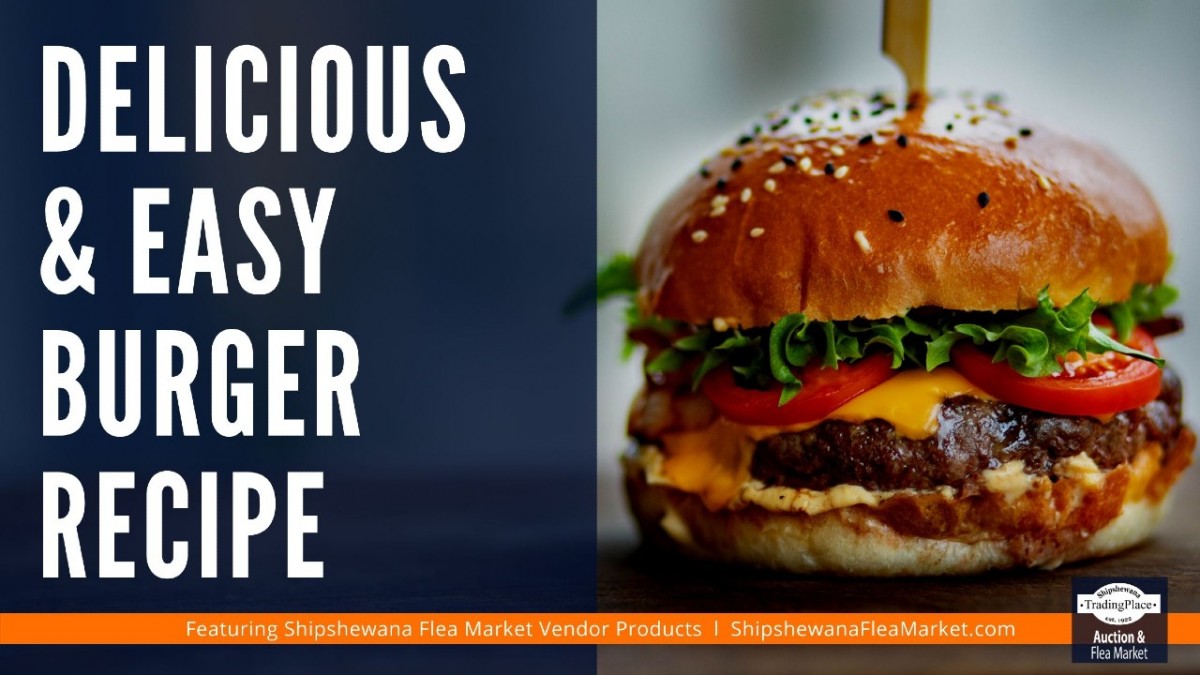 Donny Do Go's most popular flavor recommendations for making delicious and easy burgers on the grill include anything with bacon in it (but really what isn't great with bacon?)
Top four spice pouches for great tasting burgers:
Smoky Bacon & Tomato;
Bacon Cheddar;
Green Onion; and
Bacon Cheeseburger
Burger Directions: Add one package of seasoning (of your choice) to 1 lb. of ground hamburger. Mix until well blended and form into patties. Grill or broil to desired doneness (turning once half-way through cooking time).
*Helpful Tip – if you let your hamburger rest in the refrigerator for a couple of hours after mixing in the spice pouch of your choice, the flavors will marry and taste amazing!
Tasty Meatloaf:
At home, you can make meatloaf simple and flavorful with 1 lb. of hamburger and 1 pouch of any of the desired flavors.
Ingredients:
1 lb. Ground Hamburger
1/2 cup milk
1 egg
1 cup bread crumbs
1 seasoning pouch from Donny Do Go
Meatloaf Directions: Mix milk, egg, bread crumbs and spices together with the ground beef. Form in a loaf pan and bake at 350 degrees for 55 minutes.

Visit Shipshewana Flea Market to pick up these and many more amazing products from a wide variety of flea market vendors in Shipshewana's beautiful Amish Country.