Recipe Box: Blueberry Buckle
Post Date: Jul 14, 2023
The Farmer's Market is one of the most sought after sections of the Midwest's Largest Flea Market here in Shipshewana, IN. Every summer we get tons of calls asking when the blueberries are in and early July to mid-August are the prime time to pick some up.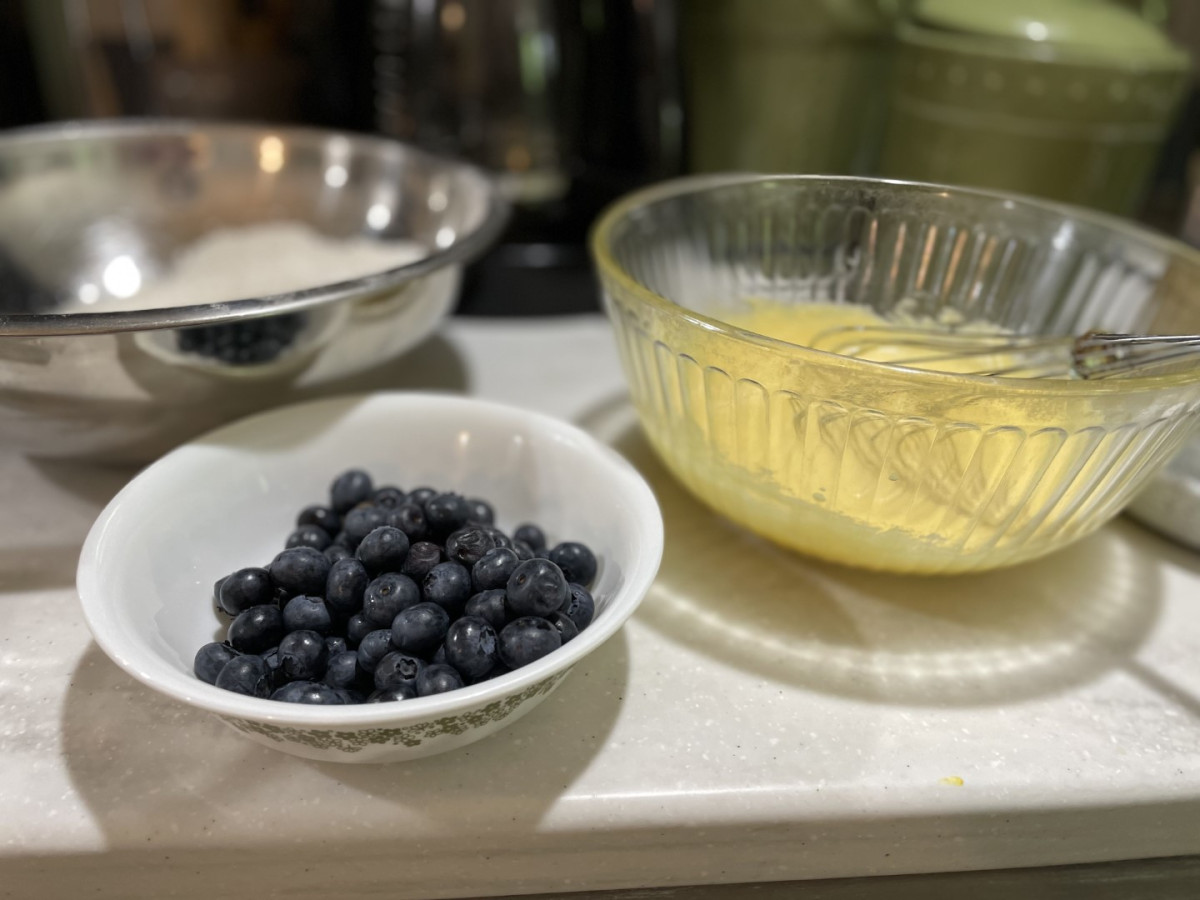 Ingredients
2 Cups Flour
1 Tblsp. Baking Powder
1/2 tsp. Salt
1/4 Cup Butter
3/4 Cup Sugar
1 Egg
1 tsp. Vanilla
3/4 Cup Milk
1 Cup Fresh Blueberries
2 Tblsp. Sugar
1/2 tsp. Cinnamon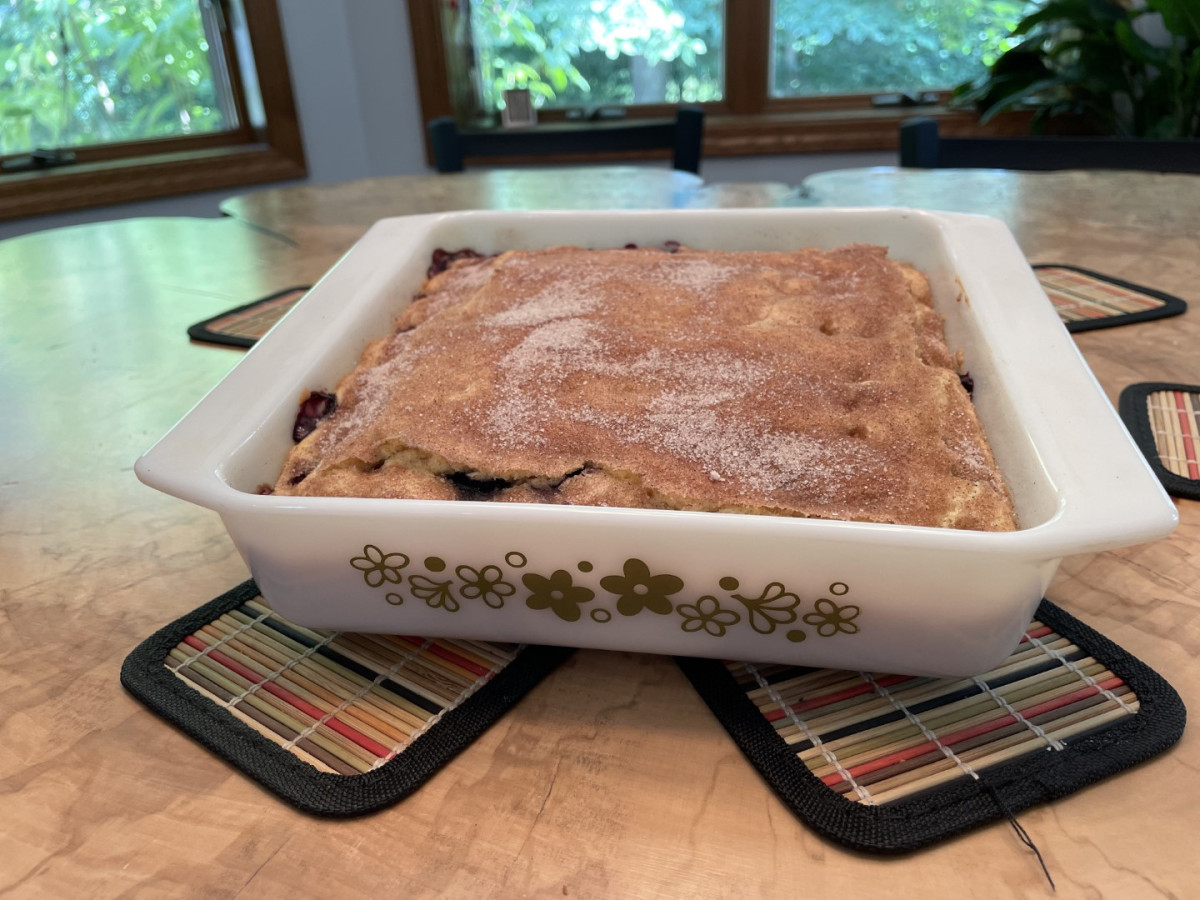 Directions
Sift together: 2 cups flour, 1 Tblsp. Baking Powder, and 1/2 tsp. salt.
(Set aside.)
Cream together: 1/4 Cup Butter and 3/4 Cup Sugar.
Beat in: 1 Egg, then add 1 tsp. Vanilla.
Add the dry ingredients to the creamed alternating with 3/4 Cup of Milk.
Spread 1/2 of the batter into a greased 9" square pan. Cover that with 1 Cup of berries (washed and patted dry).
Spread remaining batter over the fruit and top with a mixture of 2 Tblsp. Sugar and 1/2 tsp. Cinnamon.
Bake for 35-40 minutes at 350 degrees and enjoy!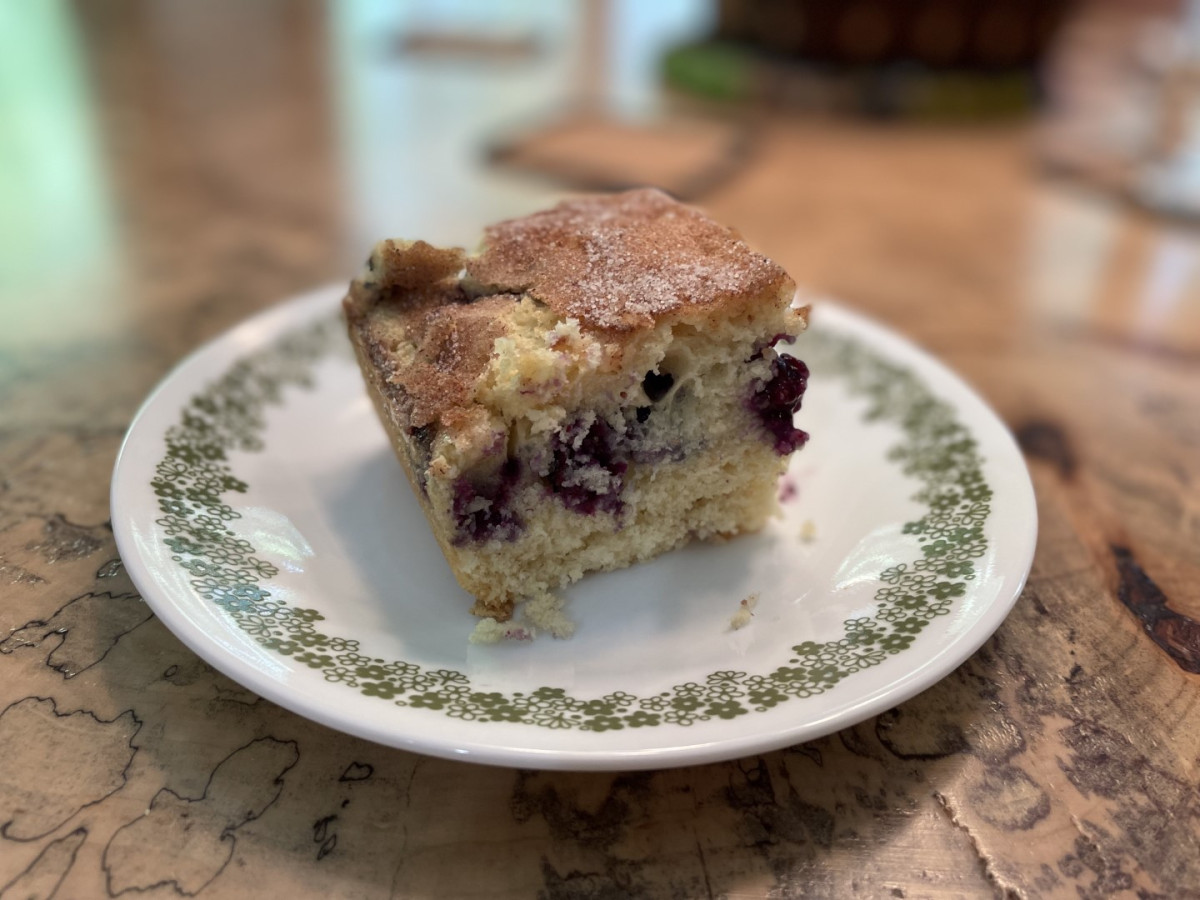 If you enjoyed this recipe, check out more in our Recipe Box on the Shipshewana Trading Place Blog.
For more information on the Shipshewana Flea Market Farmer's Market vendors and the products they and the nearly 700 other vendors carry at the Midwest's Largest Flea Market each May through September, download our FREE Shipshewana Flea Market Trip Planner and plan your next visit to shop while enjoying Indiana's Amish Country.