How to Turn Your Backyard into an Oasis
Post Date: Jun 12, 2020
Bring your family or friends out to Shipshewana Trading Place to create your very own collection of treasures for your exciting new backyard space!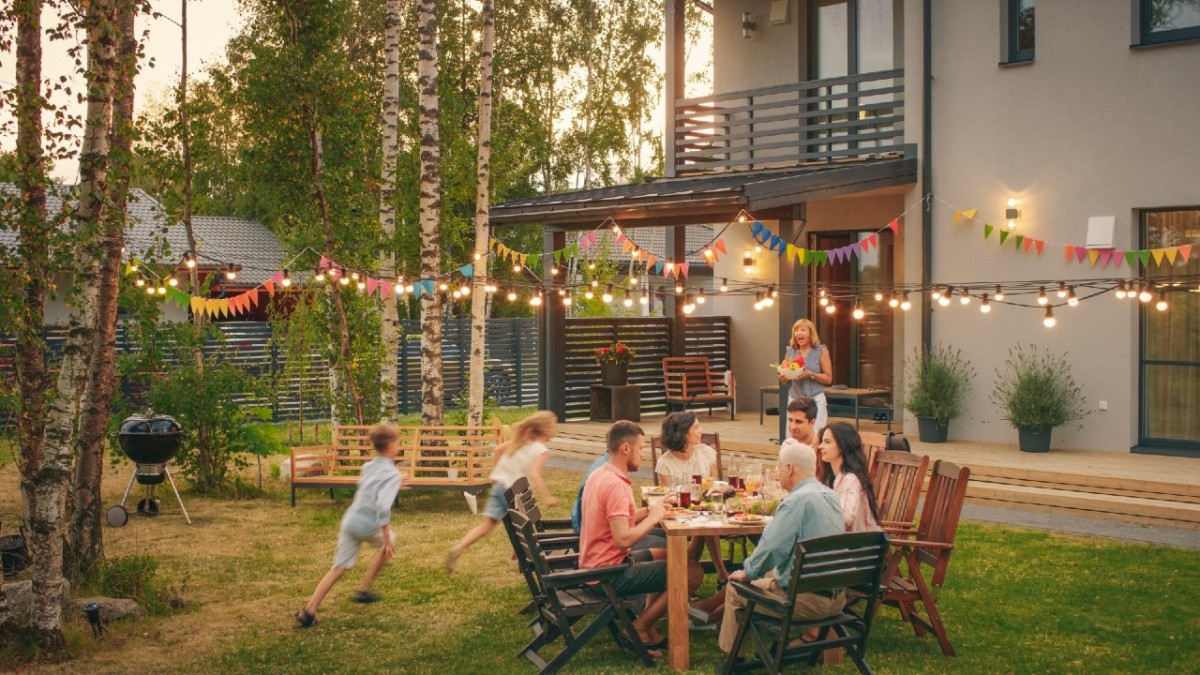 Have you always dreamed of turning your backyard into an oasis of family fun? As we are spending more time at home with our families this year, creating spaces for everyone to enjoy is important.
Shopping at Shipshewana Trading Place
Shipshewana, Indiana, is home to the third-largest Amish community in the United States, and the Midwest's largest flea market — Shipshewana Trading Place.
With over 25 acres of booth space, this shopping mecca features a flea market with up to 700 booths. Other features on the grounds include a farmer's market, food vendors, auction house, hotel, restaurant and campground.
There is a selection of unique vendors at Shipshewana Trading Place Flea Market selling a variety of items that will be perfect for the creation of your backyard oasis.
Creating a Fun Backyard Space
We are going to feature some of those vendors here, but we encourage you to also browse the full vendor directory. Before you arrive at the flea market, it's a great idea to make a list of the vendors you want to visit and create a shopping map. The grounds are very large and if you are only planning to come shop for one day, having a plan will ensure you won't miss anything you want to see.
When you think about a fun backyard, it likely includes things from three categories:
Atmosphere and décor
Outdoor cooking
Recreation and games
We think it's pretty cool that you can find things in each of these categories from the vendors at Shipshewana Trading Place Flea Market! As Market Manager Michael Christner said, "You never know what you are going to find."
1 - Atmosphere and Décor
Are you picturing a charming mix of relaxing and fun as you dream of your new backyard space?
Comfortable outdoor furniture is essential for relaxation, and you may find what you are looking for at DNL Woodworks, E & M Sales, Glicks Lawn Furniture, or The Little Red Hen House. See the full list of furniture vendors here for booth space numbers and more.
Flowers are always a beautiful feature of a dreamy backyard oasis. You can find a variety of planters and plants at Shipshewana Trading Place. A few vendors that you may enjoy include Southwest Enterprises,
The Pot Slot, American Made, and Cox Landscaping. You can see the full list of all garden, plant, and flower vendors for more information.
Another element to the backyard atmosphere is the décor. You may be looking for a birdfeeder, cute signs for your fence, garden statues, or landscape pavers — and we've got you covered! A couple of vendors you may enjoy include This N That and Windsongs. Check out the full list of outdoor vendors, and you may also want to browse the list of antique vendors.
2 - Outdoor Cooking
In the middle of relaxing in that beautiful new backyard atmosphere, you will also want to cook and eat! E & M Sales has some outdoor cooking supplies you may find useful. You also will enjoy visiting some of our food vendors at the market to create your perfect backyard menu.
Don't forget to stop by the farmer's market on the southeast side of the flea market grounds. You will find a variety of fresh produce there for your upcoming backyard BBQ dinners! You can stop there anytime throughout your shopping day to place your order, and then take advantage of our drive-through pickup area as you are leaving the market.
Also as you are leaving Shipshewana Trading Place, you might enjoy a stop at Yoder's Meat and Cheese. They sell a variety of fresh and smoked meats, cheese, and a selection of artisan foods.
3 - Recreation & Games
As we continue on our journey to creating the perfect backyard oasis, we can't forget about recreation and games! Float Fun features swim floats, Southern Michigan Cornhole offers a great selection of cornhole boards and bags, and Family Fun Again offers yard Yahtzee, giant Jenga, and more. See the full list of game vendors for more information.
There is something for Everyone at Shipshewana Trading Place!
"As you can see, there is something for everyone – right here in one space," Christner said. "Whatever your plans are for creating your very own backyard oasis, we are certain you will find items you love during your shopping day with us.
The Shipshewana Trading Place flea market is open on Tuesday and Wednesday from 8:00 a.m. to 4:00 p.m. between May and September. Some additional weekend and holiday markets are also offered. Antique auctions take place weekly on Wednesdays at 9 a.m. on a year-round basis. We are located at 345 S Van Buren Street (State Route 5) in Shipshewana, Indiana.
We hope to see you here soon!