How to make a Mason Jar Snow Globe Soap Dispenser
Post Date: Dec 20, 2018
This DIY project is one to keep in mind when browsing the flea market or auction.
We see the mason jar soap dispensers all of the time, but how about a SNOW GLOBE soap pump? Huh?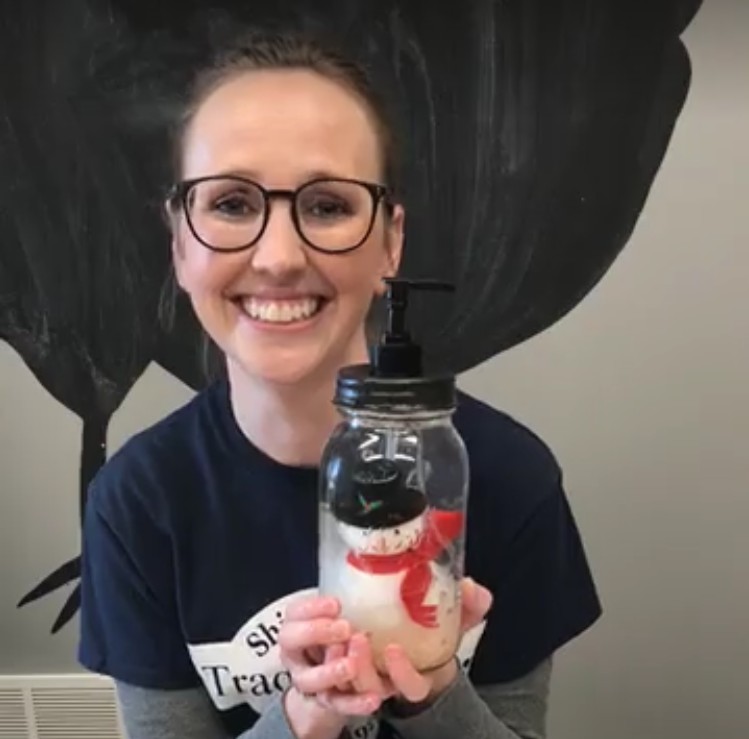 For this "how-to," we decided to try out a DIY suggestion we found on Pinterest. It looked easy enough, and we were able to find lots of the materials already around the office.
Check out the live Facbeook video we did to try it out!
Materials Needed
Mason Jar
Soap Pump for a Mason jar (we found ours at Yoder's Shipshewana Hardware)
Small Stones or Sea Glass
Object (snowman, Christmas tree, trinket)
Clear Hand Sanitizer or Soap
Scissors
Directions
Clean your mason jar and disinfect your chosen object.
Place stones in the bottom of the mason jar.
Place object in the stones.You might want to glue it to the bottom to keep it from tipping over.
Pour soap or sanitizer into the jar.
Screw on lid / dispenser.
And you're done! This easy mason jar soap dispenser turned snow globe is super cute!