How to Make a Gas Can Jack-o-Lantern
Post Date: Oct 14, 2022
Learn to make your very own Fall decor with this easy DIY jack-o-lantern project. This unique Fall decoration was made from a gas can we bid on at our weekly live auction. Learn the step-by-step way to make your own with this fun upcycling project.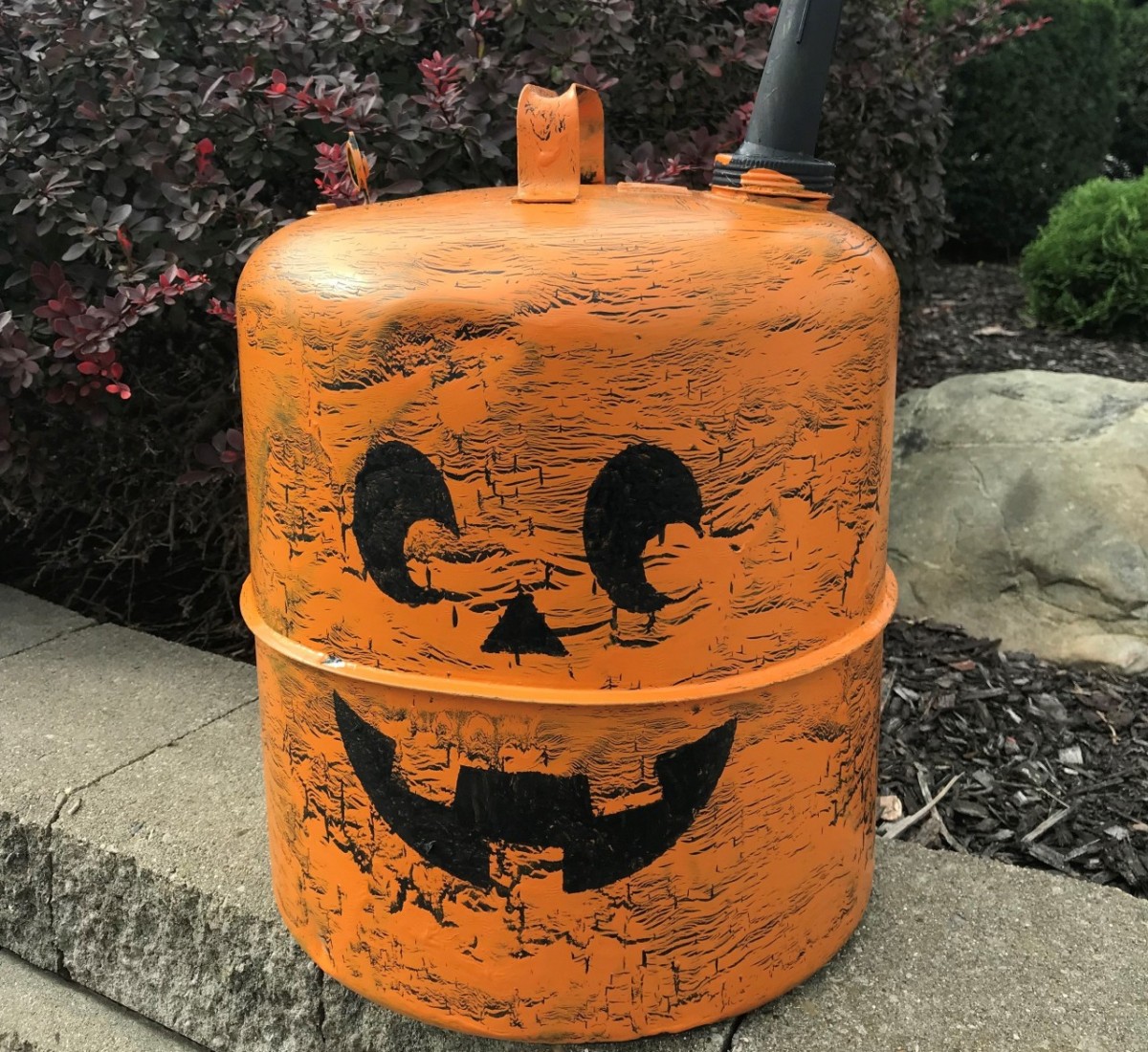 We always find lots of old gas cans at the Shipshewana Antique & Misc Auction each week. So, we decided to re-purpose one of them into the CUTEST Halloween decoration! We used a combination of paint and Elmer's glue to create a "crackle" effect. Check out the video for how to make your own!
Materials Needed
Gas Can
Black Paint
Elmer's Glue
Orange Paint
Paintbrush
Jack-o-lantern Face Template (here's the one we used)
Utility Knife
Hair Dryer (Optional, to speed up drying)
Directions
Wipe your gas can with a damp cloth, and make sure it's clean.
Paint the entire can black. Let dry completely.
Paint the can with white Elmer's glue. This is what will make your next layer of paint crackle. Let dry for 10 minutes.
Paint the entire can orange. Let dry completely.
Cut out a jack-o-lantern face template using a utility knife. Tape the cut out onto the front of the gas can.
Use a sponge or brush to fill in the face with black paint.
Let dry completely.
And you're done! This easy pumpkin decoration would be perfect for your porch or on top of a hay bale.