Have You Tried these 8 Places to Find Your Next Upcycling Project?
Post Date: Jul 24, 2017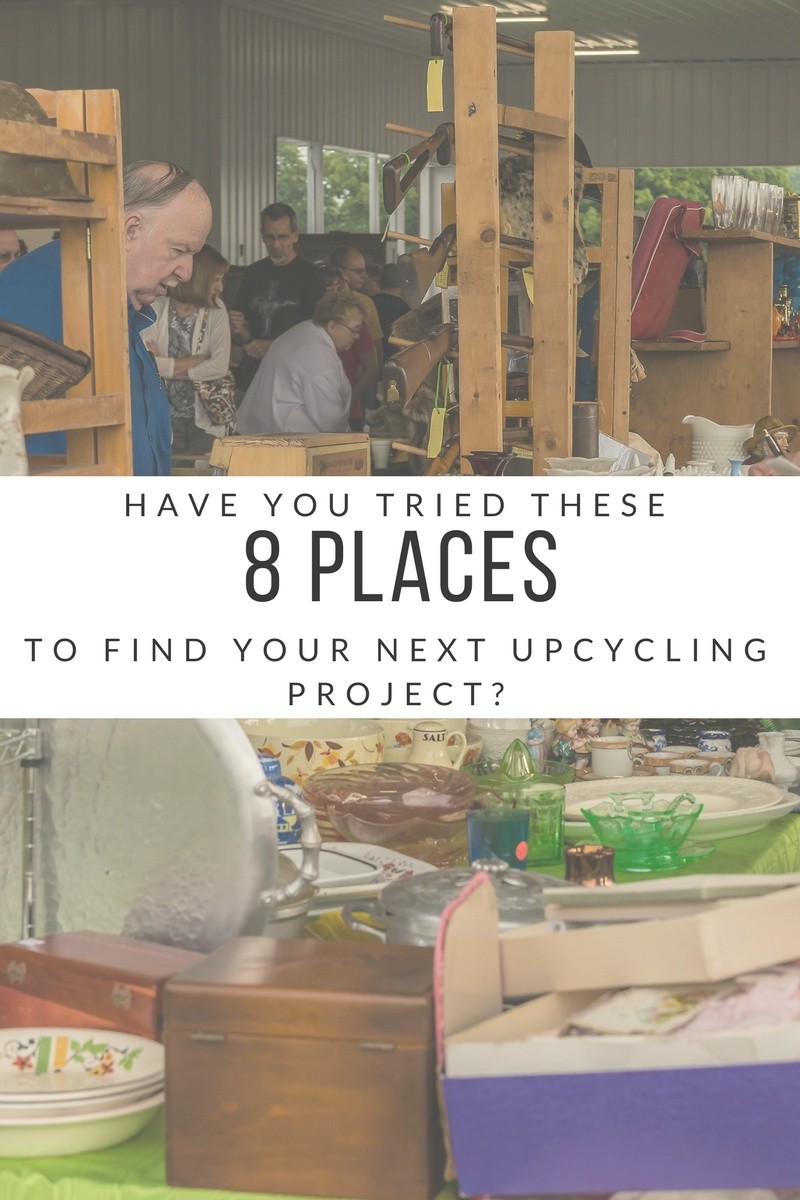 For those of us thousands of do-it-yourselfers, like many of us, you too have probably been bitten by the upcycling bug. Maybe you're already a pro or just starting out, but one thing's for sure… nothing beats a great flip you got for an even better deal. If you're running out of ideas where to find items to flip, or if you're just getting started in the biz and don't know where to go, I've gathered 8 places to check out for your next flip project!
Don't be afraid of auctions (like I was!) There are lots of projects to be found at an auction and even better prices. Just pay attention, listen carefully and have fun with it.
2. Garage Sales
Finding a town doing their city-wide garage sales is like hitting the jack pot in Vegas (almost). Lots of stops in a short distance…yes, please! Although garage sales can be a bit hit and miss, it doesn't take much time to stop, look and leave (hopefully with a treasure!).
3. Estate Sales
Estate sales are a great place to find older pieces. Generally these type of whole-house sales carry a variety of different household items. Larger pieces, smaller pieces and everything in between.
4. Selling Websites
In this day in age there are numerous website that allow individuals to buy and sell items. Let Go, Craig's List, even Facebook has a "Marketplace" feature that lets people list items they have for sale in your area.
Flea markets are a great place to find a diamond in the rough and an enjoyable way to spend an early morning. Grab your coffee, grab your cash and get finding!
6. City Dump
Wait, what? Yep, check out your local city dump. Or perhaps get down and dirty with a little dumpster diving of your own. Nothing like literally turning trash to treasure.
7. Along the Road
There's nothing better than driving down the road and seeing a beautiful old door marked with the words FREE… and you think to yourself, why yes, yes I will take that door from you for free, why thank you!
8. Goodwill / 2nd Hand Stores
Perhaps a little bit better option for smaller finds, but taking the time to search is just as fun as making the flip, and don't you love Goodwill on their 50% off Saturdays? Because I do!
Love these ideas but don't know how to stay connected or know about them?
Keep an eye out in your local papers about any auction and estate sale notices. Flea markets definitely have followings, get online--either do a Facebook or a Google search and you'll be sure to find something. Local print will also have information about garage sales in the area, but one of my favorite things to do is drive around and happen upon sales, poster/advertising for auctions, and road-side finds.