DunBrokUs Ranch - A Unique Home Decor Booth at Shipshewana Flea Market
Post Date: Aug 07, 2020
Merv and Kathy carry farmhouse, and all sorts of things cast iron, plus some really trendy items that people are looking for right now in Booth #612 at Shipshewana Flea Market.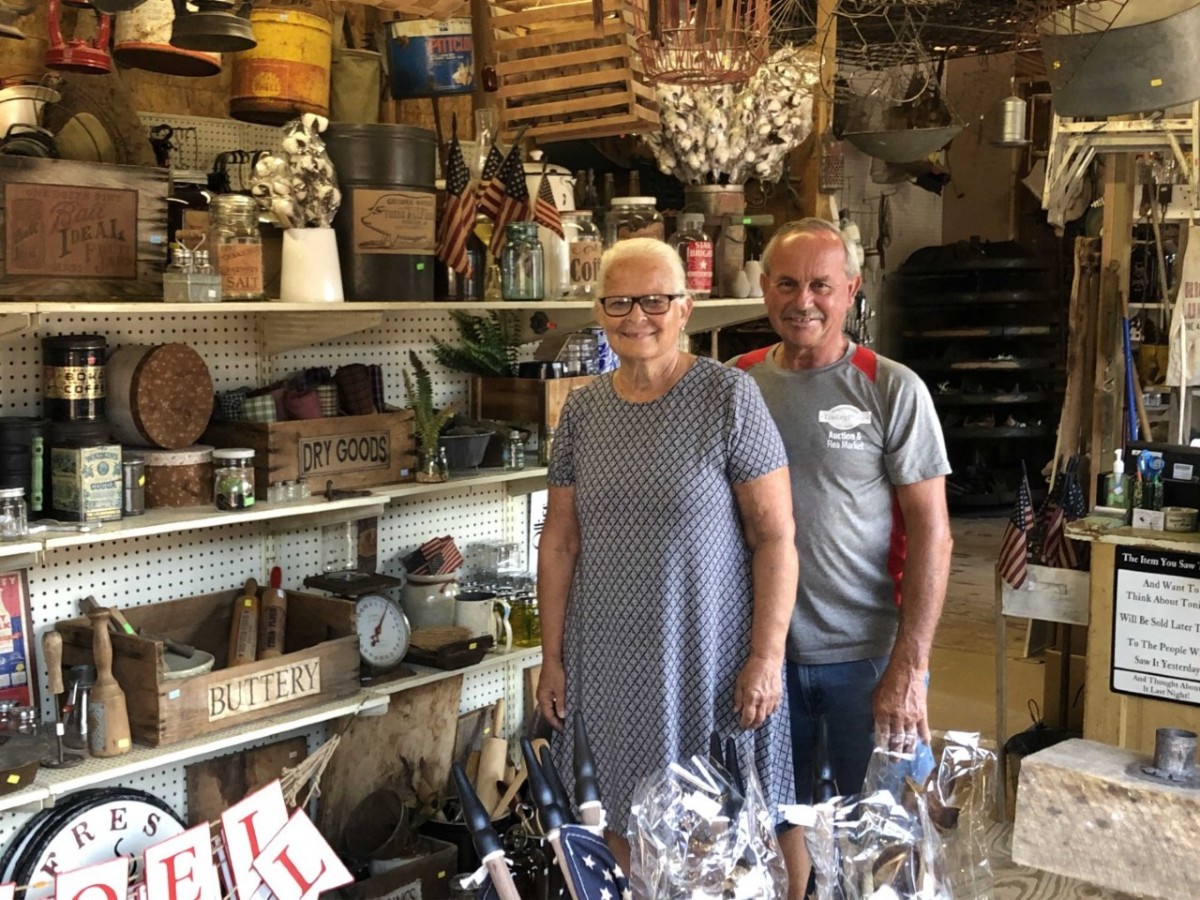 So where did this name come from?
"We bought a farm and our son was raising bucking bulls at that time, so when we started the booth, we called it DunBrokUs Ranch." She added that it seemed fitting at the time.
Kathy and Merv (amazing husband and wife duo) offer primitives and what she refers to as repurposed "junk" and "rusty stuff". They also carry farmhouse, and all sorts of things cast iron, really trendy items that people are looking for right now.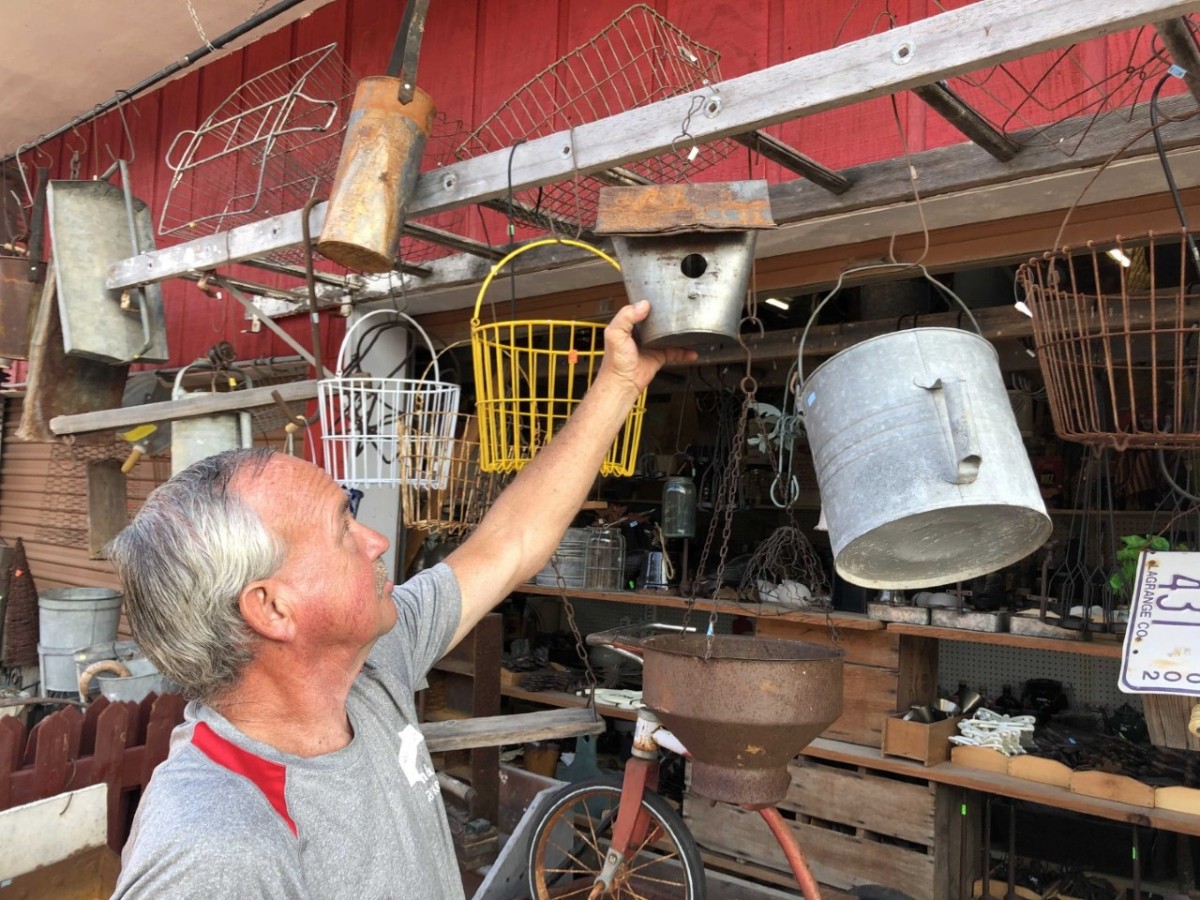 Merv and Kathy are Shipshewana locals. They previously owned the local hardware, and starting a booth in the flea market was a business move that helped to draw tourist traffic back to their store back in 1983.
What has changed in what you carry over the years?
We work to keep up with the trends of the time. Things change often and you go with all the change, but it has always been country, primitive, and rustic.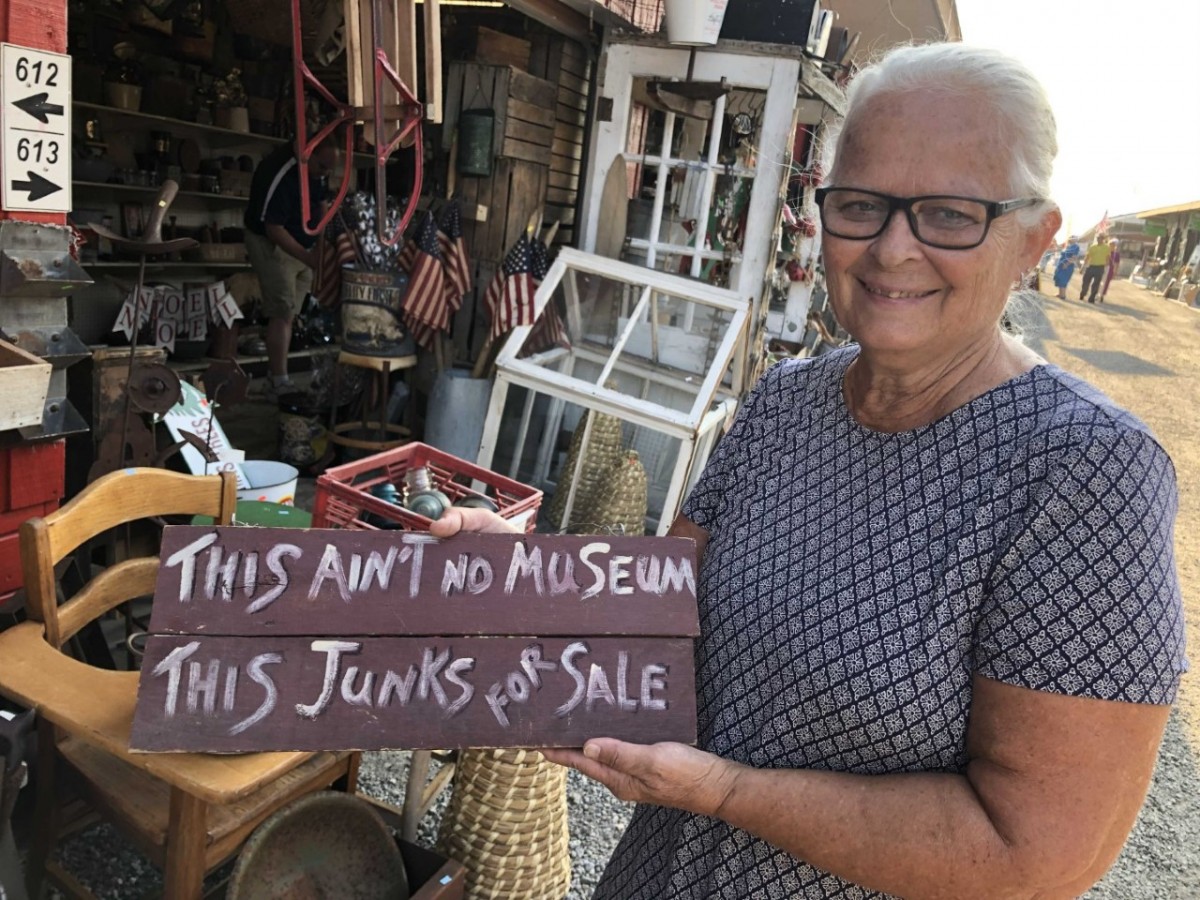 What is the most popular "junk and rusty stuff" you sell?
She shared they sell a lot of cast iron hooks, shelf brackets, cast iron plant hangers, lanterns and more! She added that people use the hooks to make shelves for their doorways and they hang plants in the cast iron plant hangers.
Kathy says she loves being a vendor out in the market because she loves the people and considers it a privilege working with her husband and having a family business that they can share with their family (which she adds includes her father, her grandchildren and her children). She loves that they have the opportunity to work out here and learn how to work with people and money (how to run a successful business)!
What tips do you have for New Flea Market Vendors or someone just starting out in a small business?
It's a full-time job, not just Tuesday and Wednesday, so it takes hard work and many hours of planning, buying, setting up and effort to make the business successful.
You have to keep up with what's going on in the market in general and for my product, I have to know what's popular as far as decorating tips and trends.
Enjoy the shoppers and have fun! The people you meet are just amazing and makes it all worth it.
During our interview, a passerby shouted out "That's my favorite booth!" so take his word for it and visit Booth #612 at Shipshewana Flea Market, May through September from 8 am – 4 pm.
Learn more about becoming a vendor at Shipshewana Flea Market by downloading our FREE Vendor information kit.