Are Flea Market Booths Still Relevant?
Post Date: Jun 18, 2018
With online sales at an all-time high and perks like Amazon Prime and Cyber Monday, it's no wonder online products are in such demand. So, why should you continue with your brick and mortar stores, flea market booths or craft show set-ups?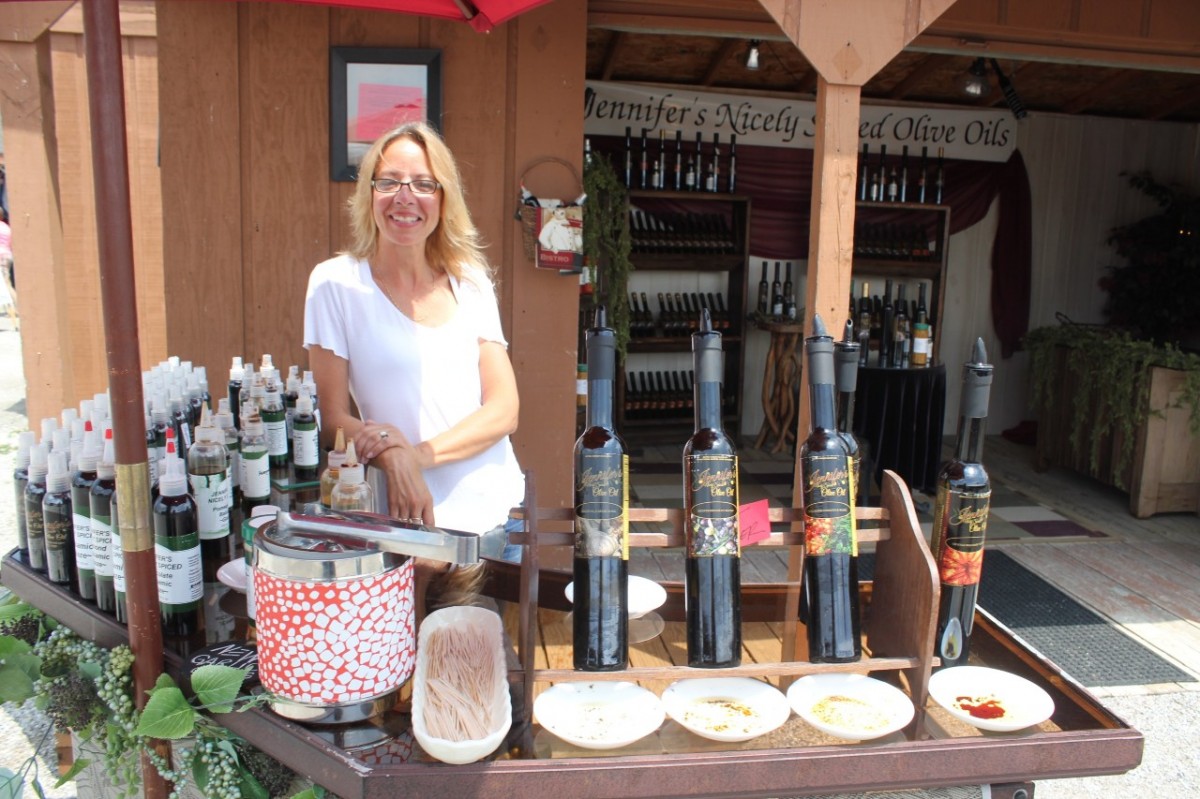 In 2017, Amazon, one of the biggest leaders in online sales, tallied a net revenue of almost 178 billion U.S. dollars.
Then, in early 2018 Amazon also did something very surprising. Amazon opened its very own grocery store.
Yep, that's right. The ecommerce giant recently introduced its own brick and mortar Amazon test store in Seattle, Washington. With plans to expand to different cities brings the suggestion the brick and mortar store is doing well.
So, what does Amazon know that the rest of the ecommerce world has yet to find out?
The answer is simple.
1. The Experience
Much like the reason people like going to their favorite restaurants, people also like shopping and going to their favorite stores. There may be a lot of different reasons why that particular restaurant or store is a favorite; ambiance, atmosphere, service, food, décor, special add-ons.
Whatever the reason, it all wraps up into one thing…Experience. People enjoy the experience they have when shopping. Whether it be the satisfaction of taking the day off and enjoying a leisure trip around town, sifting through a flea market, or simply soaking in the atmosphere.
Creating a memorable experience at your store, flea market booth or craft show setup develops an emotional attachment inside your customers. Developing that emotional attachment by creating an unforgettable experience that draws customer back time and time again. They want to recreate that moment and know they will have the pleasure of shopping in your store each time.
2. Person-Person Relations
When I have to make a phone call to correct something with my insurance, phone bill or anything else, my fingers are always crossed that I get to talk to a "real person".
People like to relate to people.
Sitting behind a computer and clicking an order button is not relational. You get to know a product much better by actually seeing it and talking with someone and learning how it works, how it can be used and what the best features are.
People also like to know they are being taken care of and have a satisfaction of knowing they can easily access a store owner if there is a question they have with their product. It's that 1-on-1, personal-touch, human relationship that keeps a need for brick and mortar businesses.
3. "See-it-in-Person" Assurance
How many times have you excitedly ordered something online only for that excitement to be deflated by a cheap, low-quality product sitting at your door the next day?
I can raise my hand to that!
There's no better way to buy than to see it and use it in person. The assurance of trying that dress on and seeing the way it flatters your body or knowing that pair of shoes isn't for you because you can already feel they are going to cause blisters.
Having the option to try something on or use it first, gives the assurance customers need in a product. They know they won't have to deal with the headache of having to return a product because it doesn't fit or work the way they thought it did.
4. Immediate Satisfaction
Buying on Amazon Prime is awesome, you can order online and receive it the next day!
Wait, what if I can't wait a day and it's something I need now? Yes, buying online is convenient, except when you are in need of an item immediately. It may sound weird, but physical store locations are also extremely convenient. Especially in an "emergency" situation.
PLUS, there's nothing more satisfying (in my personal opinion!) than going out shopping and bringing home my treasures the SAME DAY! It's kind of like reading a real, physical book vs. reading an e-book. Nothing beats the original, page-turning attributes of a book. Nothing! Just like nothing beats walking into a store, flea market booth or craft show.
If you'd like more information on selling at flea markets, check out our free E-book!