9 Outside-the-Box Ideas for Shipshewana Spice Blends
Post Date: Jun 02, 2021
A Shipshewana Flea Market Vendor you CAN'T miss when visiting, Shipshewana Spice Company, shares secret recipes and other uses for some of his top selling spices.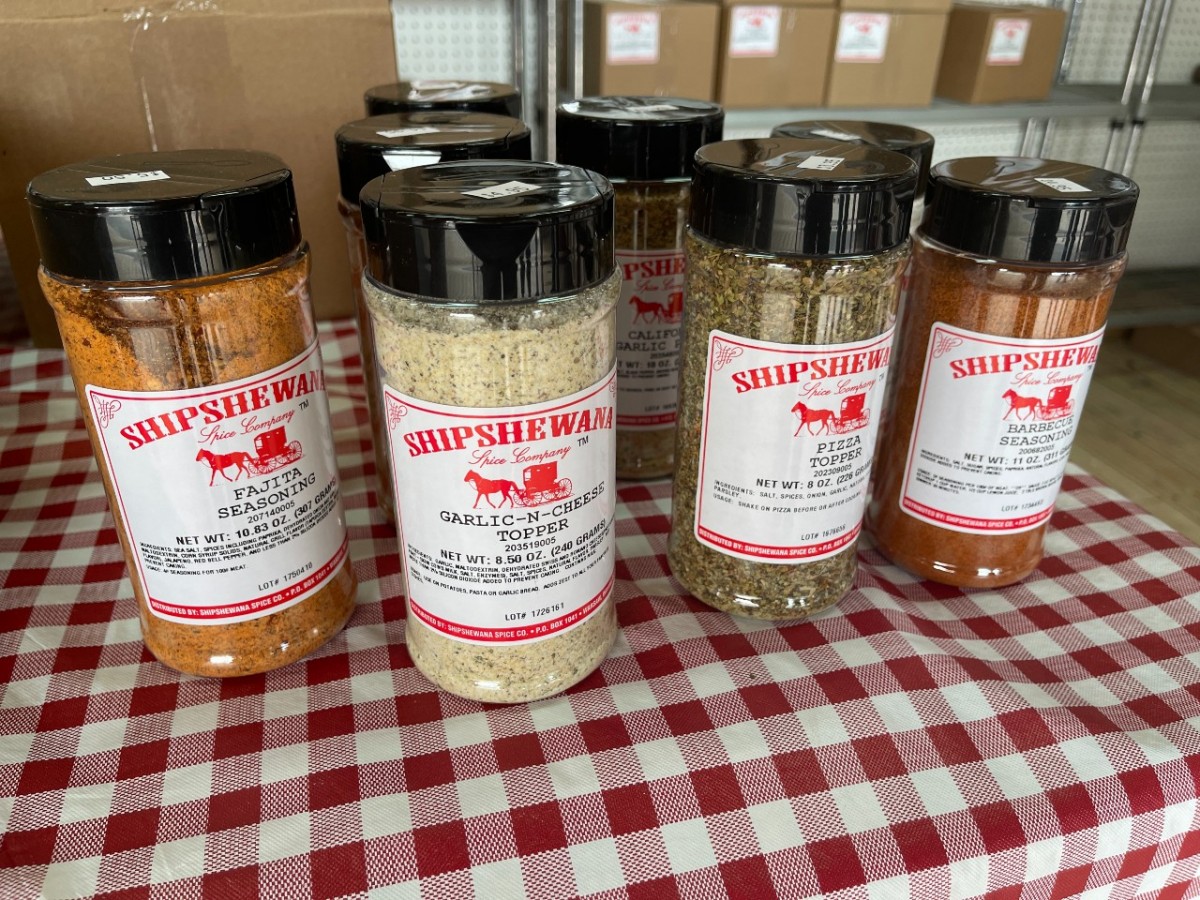 1. Barbecue Seasoning
Sure it's great for chicken, pork, and even steaks on the grill, but this seasoning blend also makes terrific wings in your air-fryer.
Brush on your favorite sauce directly after cooking.
2. Cajun Seasoning
Season up boneless, skinless, pounded out chicken breasts. Grill 'em up, top with pepperjack cheese and this sauce:
To every 1/4 cup of mayo, add 2 tsp. worcestershire sauce, 1 tsp cajun and refrigerate for 1 hour before serving.
3. California Garlic Pepper
Works great on steaks, chops, chicken and burger... but have you tried it on grilled fish?
Brush fish with butter and add for a wonderful flavor burst.
4. Cream of Tartar
Bakers know this is indespensible for cookies, cakes and meringues... but did you know that this is the BEST cleaner in the house? This is how Kevin's family business kept the coffee pots so sparkling clean in the restaurant.
Use to clean coffee post, scuffs off walls, and baked on messes on baking sheets.
5. Taco Seasoning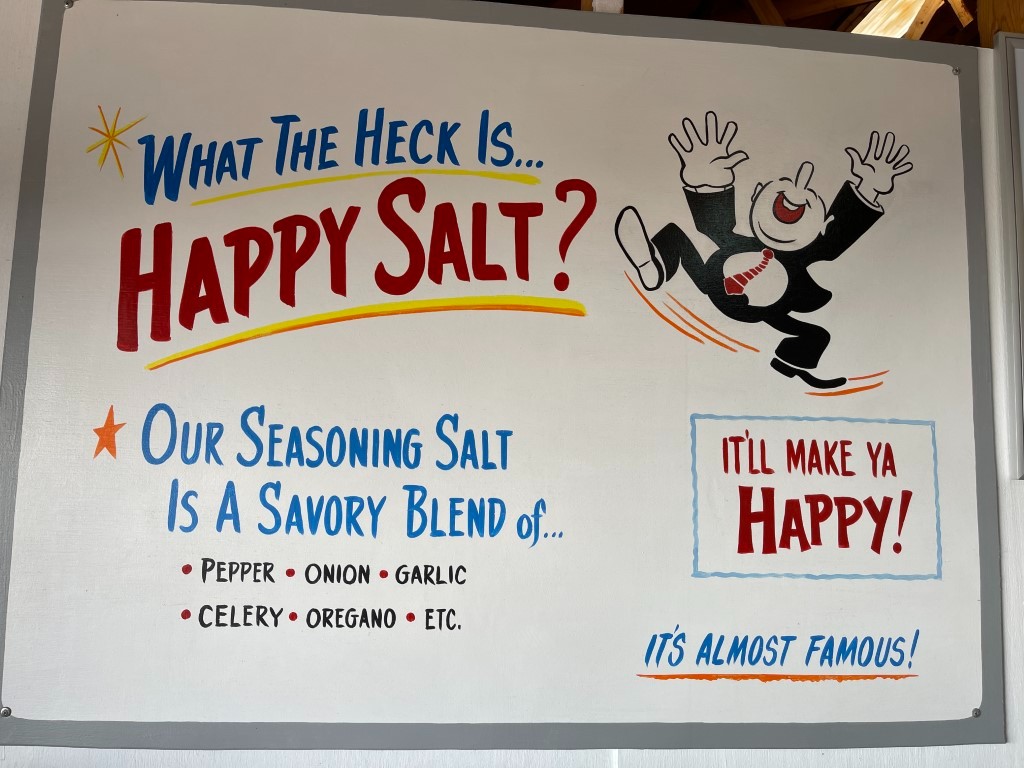 After "Happy Salt", this excellent taco seasoning is our second most popular item.
Want a quick Tex-Mex dip? Mix a couple of Tbs. with a pint of sour cream and refrigerate for an hour.
Learn more about other spices and their uses including Happy Salt!
6. Fajita Seasoning
It's not just for authentic tasting fajitas and tacos.
Season your pinto beans and use spicy mayo for your "oleta" during sweet corn season.
7. Garlic & Cheese Topper
This super popular blend for cheesy garlic bread and pizza is also great on zuchinni.
Kevin likes to saute slices of zuchinni in olive oil or butter and sprinkle on Garlic & Cheese.
8. Hickory Barbecue Rub
This Memphis style rub is a huge hit with the "smokers" out there, but you can get great results with your oven style baby back ribs.
"Rub Up" ribs, "Paint" 'em with dijon mustard and bake at 250 degrees for 2 1/2 hours over a pan of water. You can even prepare them ahead of time and "brown off" on the grill. Sauce and serve 'em for a delicious meal.
9. Pizza Topper
Not just for Pizza!
Perfect for Italian Beef and gives a Mediterranean flavor to grilled veggies, chicken or seafood.
For a complete list of full season vendors at the Shipshewana Flea Market, view our searchable online vendor directory.