7 Tips from Shipshewana Flea Market for Selecting the Perfect Perennial
Post Date: Apr 21, 2023
Farmer's Market vendors offer a wide variety of plants, shrubs, trees and flowers all perfect for your home garden space. You can get them all season right here in Shipshewana, IN. Here are 7 easy tips to make sure you get the right one.
I can never seem to remember the difference between a perennial and an annual. There are two mindsets, and no matter what I think, I always end up having to Google it to be sure I am right.
Annual (meaning you have to plant it annually) is the accurate description, but I can't help but to think that annual might also mean it comes back year-after-year… so my internal argument continues...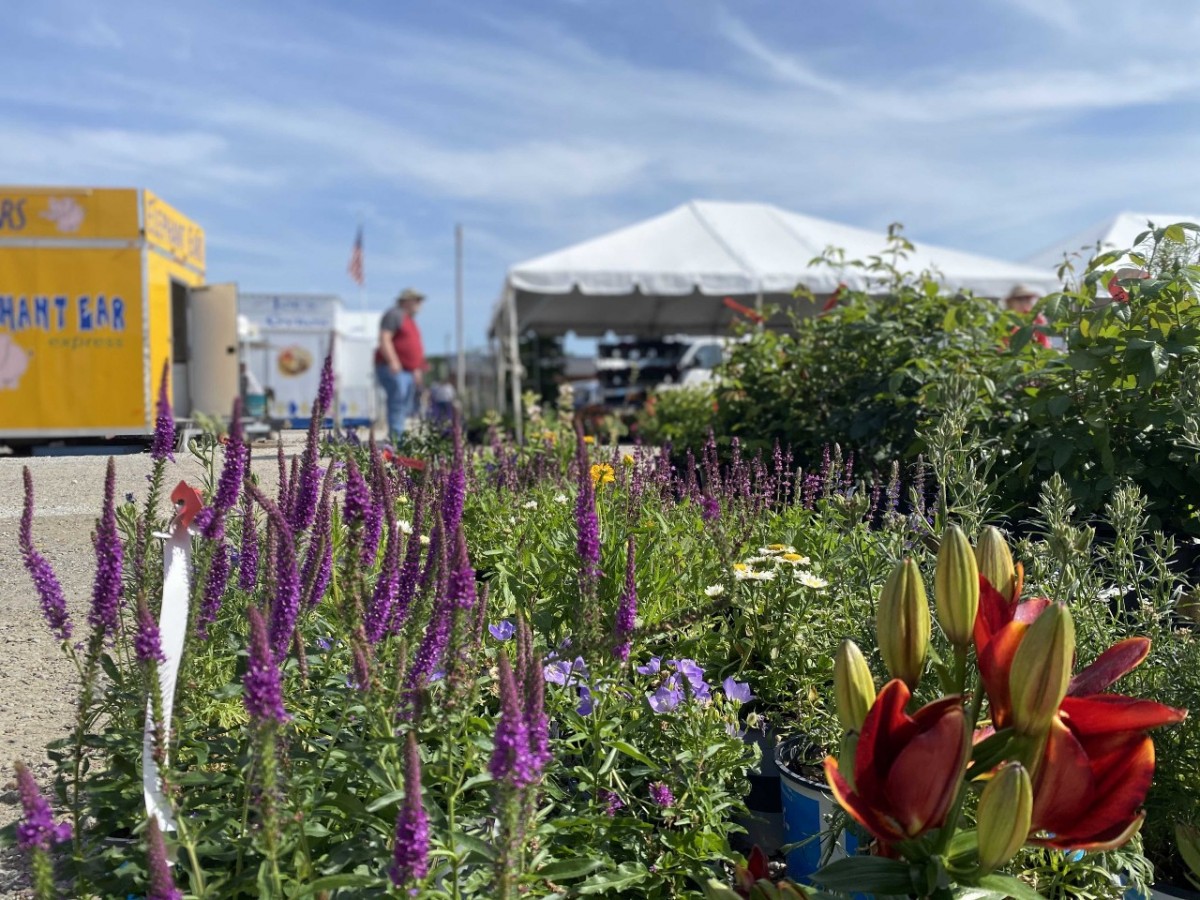 Hopefully you don't struggle with this but either way, you can find both perennials and annuals in the Farmer's Market section of the Shipshewana Flea Market. Pat Cox, co-owner of Cox Landscaping & Nursery took a few minutes to straighten out my crazy thinking on the two and shares some great tips along the way for selecting the perfect perennial for your yard this season!
To clear up my own confusion, once again, a perennial is a plant that comes back, ideally when Mother Nature obliges. So to help her out, you also might want to be sure you pick the right plant and the best location for it to thrive. To do that, we encourage you to plan an Indiana Amish getaway and set off to the Shipshewana Flea Market Farmer's Market to decide on the perfect perennial!
Step 1: Find Your Planting Spot
We have some stumps being removed, so I want to fill them in and this keeps me from having to seed the area with grass and it puts a decorative touch on our yard.
Step 2: Pick the Perfect Plant
It can't be that simple, right…. so, this may actually be step 7, follow steps 3 – 5 to actually get you there! It's a little like, which came first, the chicken, or the egg. I guess I could do one of two things, I could pick the plant and then put it in the right spot or I could pick the spot and buy the right plant for that area.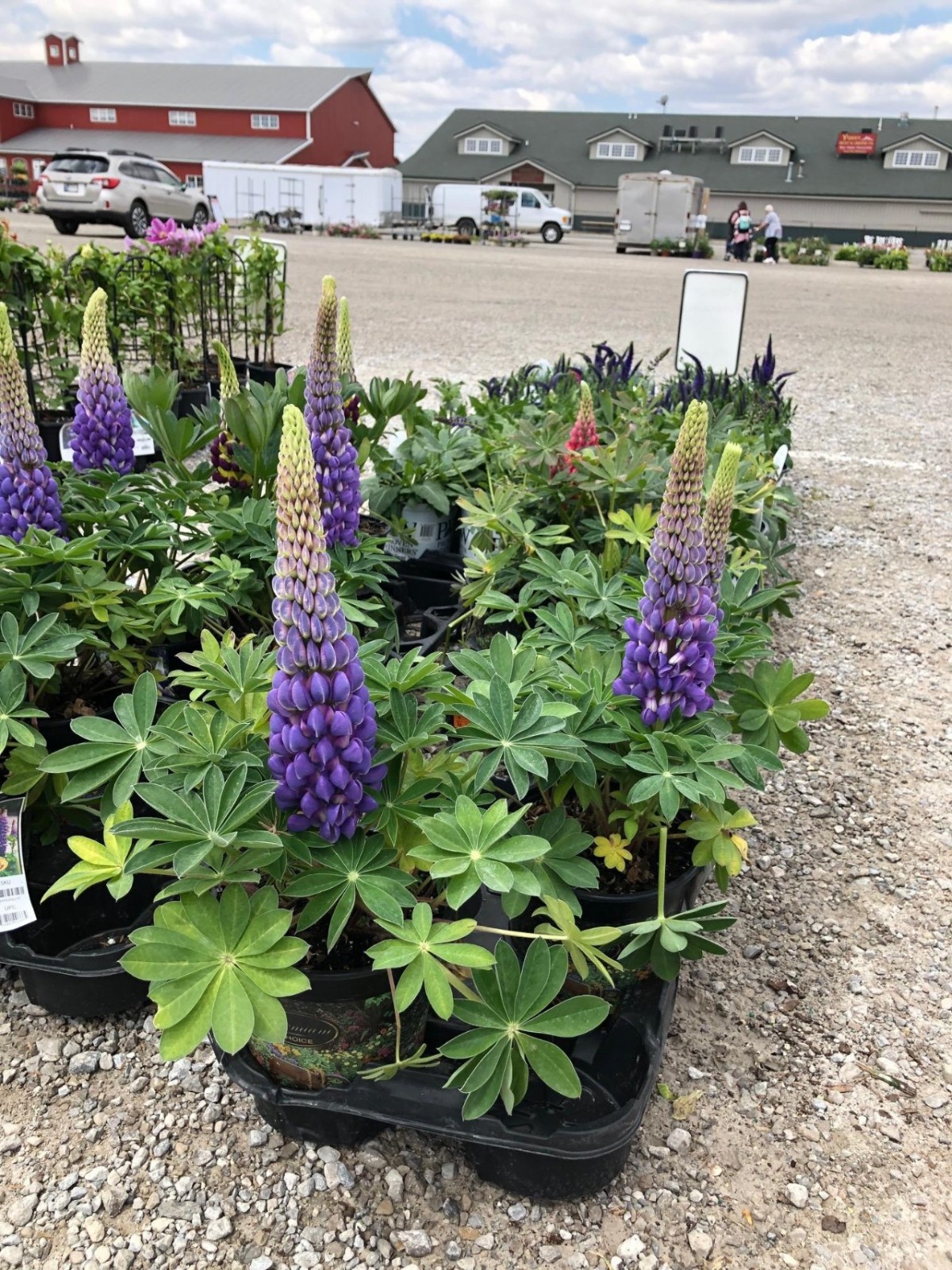 Lupine – Another Amazing Perennial Possibility
Step 3: Assess the Area for Sun Intensity – Or Lack Thereof
Is your planting spot, full sun, partial sun, or shade? Once you've gotten that determined, then you have to look for that particular variety of plant. Let's say it's on the South side of your house where it's gets blasted by the hot sun. You're going to want to look for a plant that's gonna' take that heat because if you put a tender perennial in that needs mostly shade, that plant is not going to survive.
Step 4: Determine Ideal Plant Size
Once you find some options that meet your sun requirements, then you'll want to decide just how big you want these plants to grow. If you've got a window there and your perennial gets four-feet tall, it will block your view. In that case, you may want to figure out which size perennial best suits your taste.
Step 5: Assess Your Soil Quality
Ok, you're almost there, you've picked the spot, assessed the sunlight, desired plant size, determined the soil quality and the needs for that plant. If you plant a perennial in the sand and two years down the road, before it starts to get too big you want to move that plant somewhere, you'll never get a good root ball. So, when you do plant you may want to mix in a little topsoil.
I selected a gorgeous purple Azalea, and our ground is sandy, so I will definitely have to add this step for our needs, but if your soil is really clay-like, you may want to dig a bigger hole (suggested twice the size actually needed) and add topsoil for the opposite reason that the roots won't be able to break through such thick soil to get a good grip and root ball. Then back-fill with some top soil – or compost - and enjoy your excellent work.
Step 6: OK, Now You Can Pick the Perfect Perennial!
Step 7: Give it Some TLC (Tender Lovin' Care)
Although many perennials are not high maintenance, a few simple tips can help the plant grow to its best potential. You will want to let the foliage die back and not cut anything in the spring especially until you have made it past that last Spring frost! If you uncover it too soon it might not thrive as well!
You will also want to deadhead the blooms once they are totally dried up. It promotes a healthy plant. You just find those shriveled blooms and snap them right out. It just helps the plant, not exactly sure why, but it make the plant look prettier.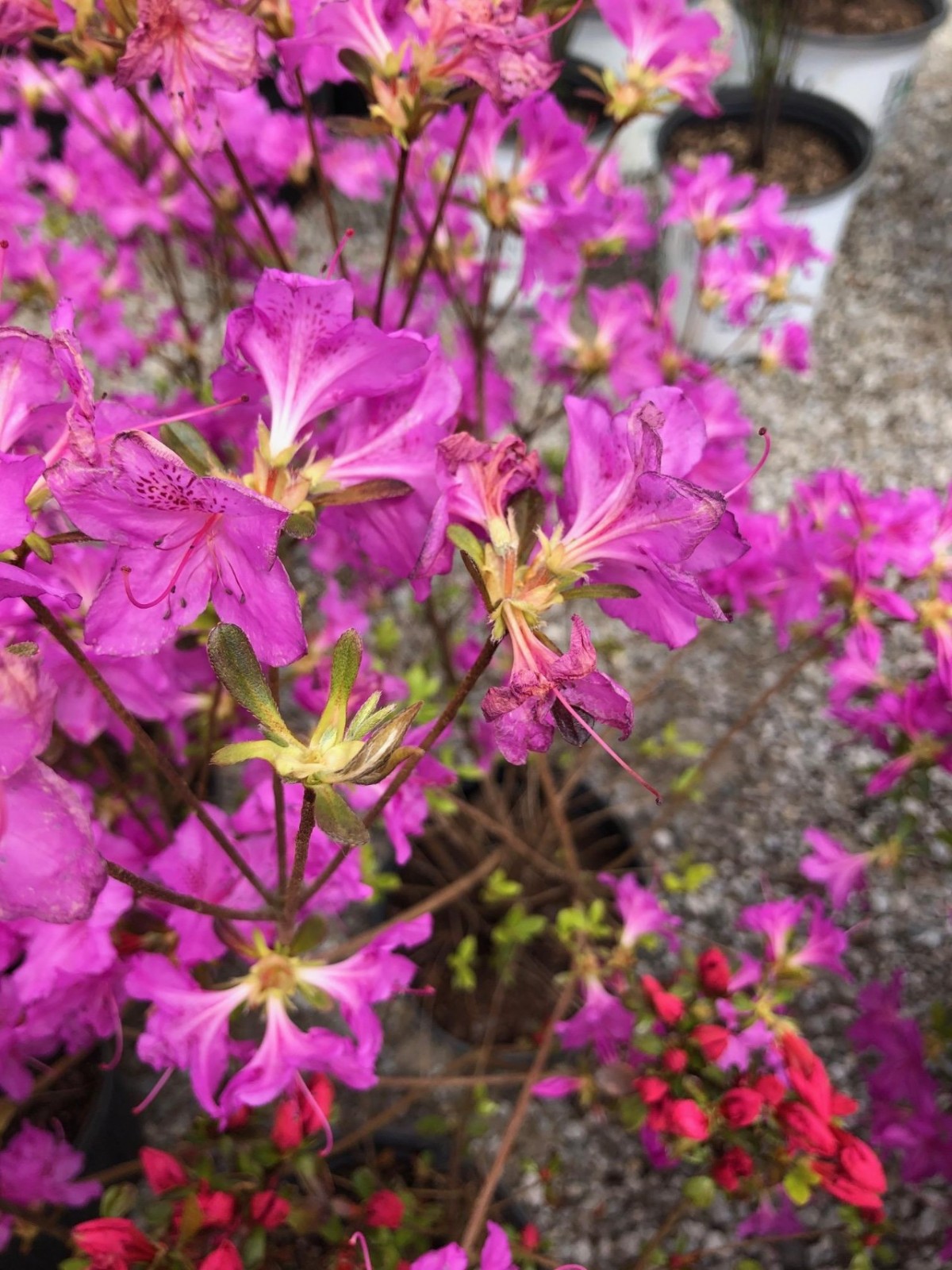 Azalea plant pictured showing a bloom that has been deadheaded after it shriveled away.
To get more advice and pick the perfect perennial for your own home, stop by the Shipshewana Flea Market Farmer's Market to speak with Pat or one of our other amazing vendors offering seasonal plants, flowers, trees, shrubs and produce each Tuesday and Wednesday from May through September.
Plan your next Shipshewana Flea Market visit and get more information by downloading our Free Shipshewana Flea Market Trip Planner today!