7 Amish Recipes for Your Thanksgiving Table
Post Date: Nov 26, 2021
If you're like me, Thanksgiving is a time for family, food and giving thanks. Many Amish communities also choose to celebrate Thanksgiving the same way by gathering with family and friends for a feast. (I don't think they sit around watching football on TV afterwards, though).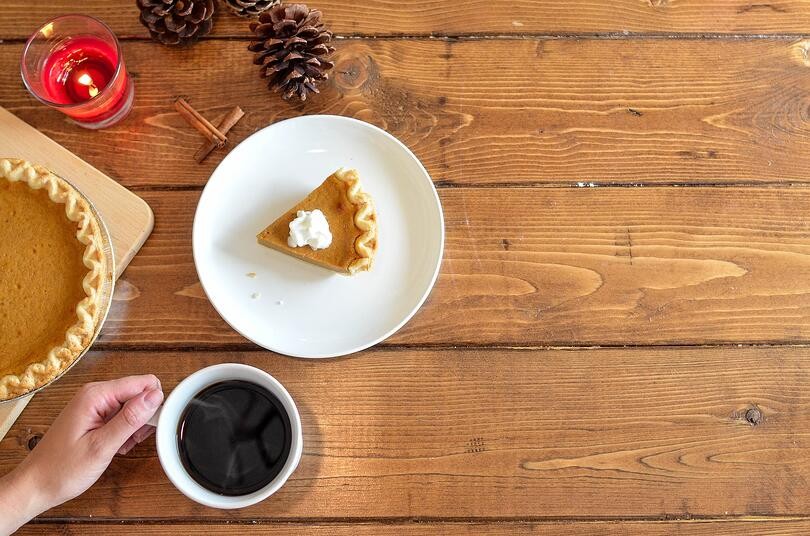 1. Sweet Potato Casserole
Recipe source: Lovina Eicher (Amish Cook), nwitimes.com
INGREDIENTS
3 cups cooked and mashed sweet potatoes
1/2 cup sugar
1/2 cup butter
2 eggs, beaten
1 teaspoon vanilla
1/2 cup milk
Topping: 1/2 cup butter, 1/2 cup flour, 1 cup brown sugar, 1/2 cup nuts
2. Amish Dressing
Recipe source: Cooking from Quilt Country - Marcia Adams, cdkitchen.com
INGREDIENTS
2 pounds crusty white bread, cut into 1/2" cubes
2 pounds chicken thighs, poached
1/2 cup fresh parsley, minced
3/4 cup onion, chopped
1 cup celery, chopped
1 1/4 cup potatoes, diced
3 teaspoons sage
3 teaspoons celery seed
1 teaspoon thyme
1/2 teaspoon freshly ground black pepper
1 1/2 teaspoon turmeric
5 eggs
12 ounces evaporated milk
2 1/2 cups chicken stock
3. Amish Broccoli Salad
Recipe source: Cooking Life to the Fullest, Jerry & Roni, cookinglifetothefullest.com
INGREDIENTS
2 heads broccoli, chopped
1 cup mayonnaise
1 cup sour cream
1/2 tsp salt
2 Tbs sugar
1/2 cup red onion, diced
1/2 pound bacon, fried and crumbled
1 cup cheddar cheese, shredded
4. Easy Amish Dinner Rolls
Recipe source: Amish365, Kevin, amish365.com
INGREDIENTS
1 cup warm water
2 packages active dry yeast
1/2 cup plus 1 Tbsp brown sugar
1 1/2 cups hot water
1/2 cups softened shortening
2 1/2 tsp salt
5 cups bread flour, plus more as needed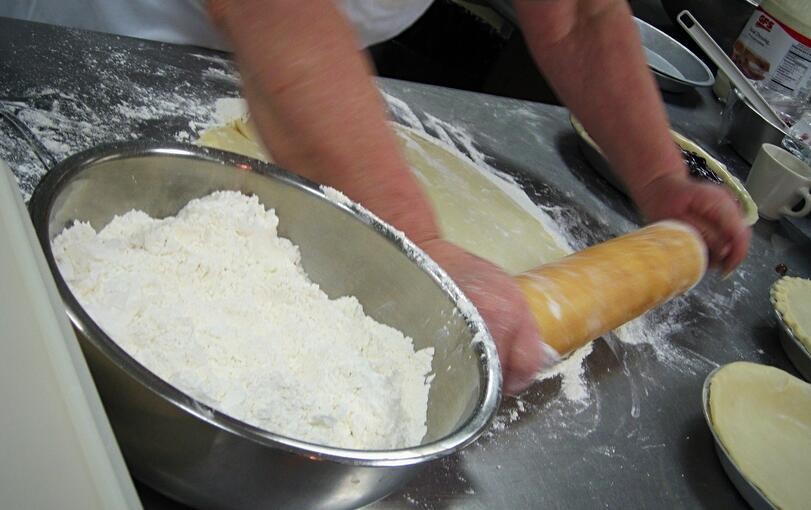 5. Apple Pie
Recipe source: Geniuskitchen.com, Miss Annie
INGREDIENTS
1 cup sour cream
1 egg
3/4 cup sugar
2 Tablespoons flour
1/4 teaspoon salt
2 1/2 cups diced apples, peeled
1 unbaked 9-inch pie crust
Crumb Topping:
1/2 cup brown sugar
1/4 cup butter
1/3 cup flour
1 teaspoon cinnamon
6. Banana Sour Cream Bread
Recipe source: Tricia Goyer, triciagoyer.com
INGREDIENTS
1/4 cup sugar
1 teaspoon cinnamon
3/4 cup butter
3 cups sugar
3 eggs
6 ripe bananas
16 ounces sour cream
2 teaspoons vanilla
2 teaspoons baking soda
4 1/2 cups flour
1 cup chopped nuts
7. Amish Peanut Butter
Recipe source: Serving Up Southern, Kim, servingupsouthern.com
INGREDIENTS
2 cups brown sugar
1 cup water
2 cups peanut butter plus 2 tablespoons
7 ounces marshmallow creme
2 tablespoons light corn syrup
1 teaspoon vanilla or maple flavoring
What are your Thanksgiving traditions? Do you have a favorite Thanksgiving food?
Learn more about visiting Northern Indiana's Amish Country by downloading our free Shipshewana trip planning packet!