5 Ways to Grow Your Flea Market Business
Post Date: Jul 06, 2020
If you want to grow your flea market business and sell your goods to as many customers possible, there are important steps you must take every single time a potential shopper enters your booth.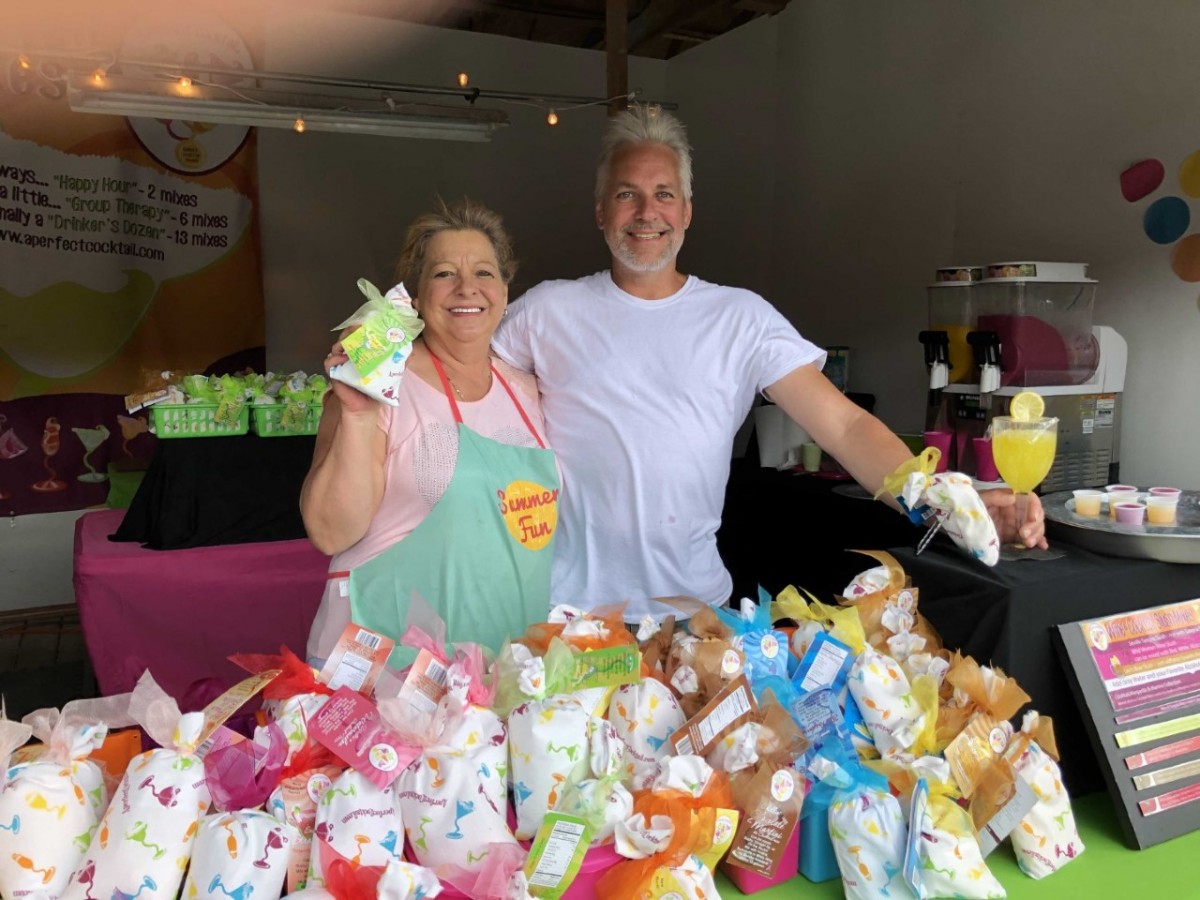 You've secured the best flea market location, you have the best-selling products, and you have your booth display looking its best. Your work is done and you just sit back and watch the sales roll in, right? Wrong!
1. Be friendly
A simple smile goes a long way in making a good lasting impression and making sales at your flea market booth. In fact, research has shown that there is a strong correlation between positive business results and smiling. A genuine and pleasant smile tells a shopper that you love what you do and you are happy to be there. Say hello and welcome them into your storefront. Using warm words and offering assistance is key, but don't be too pushy or salesy which may turn customers away.
If a customer asks you questions about your product and what you sell, tell them your story! Build a friendship rather than try to just make a sale and it will benefit your flea market business because the shopper will remember you and encourage those they know to shop from you as well. Word of mouth is a powerful marketing tool and you will gain a lifetime customer just from a greeting but potentially gain a whole lot more if they refer friends and family too. When serving customers, you should always remember to treat others as you would want to be treated!
2. Build trust
When engaging with your shoppers, make sure you take the time to answer any questions they have about your product to help them make their decision on whether to purchase or not. If a product is not right for a customer, you won't gain anything but a one-time sale but if the product is just the right fit, they will return because you helped them with the right choice…building trust and customer loyalty.
3. Listen to your customers
One of the best ways to gain insights and ideas for your business is by listening to your customers. If you hear something over and over that could increase your sales, perhaps you should really think about heeding to that advice and give it a shot. Just by listening you can increase loyalty and a better overall customer experience. Who knows, that last customer interaction may be the thing that takes your business to the next level!
4. Share your contact information
Another great way to bring more potential customers to your flea market booth is by creating a business card or contact card that displays your name, key contact information (phone, email, website, etc.) and product description. If a shopper cannot reach back out when they need to buy a replacement or purchase another like item, they won't be able to if you don't provide them with the proper way to reach you. There are so many resources for these materials that you don't have to have a graphic design degree to make a really great looking business card or print materials. Free services like Canva and Vista Print are good resources for you to check out.
Once your business cards or postcards are printed, you can distribute them by:
Putting one in each customer's bag as they check out
Staple or attach them to each product
Ask your loyal customers if they would share them with family and friends
Place a stack of them near your register for people to pick up
Have them handy at any place you meet new people - the grocery, school, events, etc.
Share them with fellow vendors who may be willing to spread the word of your business as well (and be willing to pay it forward by doing the same for them).
5.Build your email list
A sure-fire way to build and nurture your customer relationships is still the good 'ole email marketing. Sending out regular e-news to your own customers with updates, new products and sales keeps them in the know. It is less expensive to keep a loyal customer returning than to always be trying to attract new ones.
You can build your email list by encouraging them to sign up for exclusive deals or even by offering a giveaway. For example, if your booth sells cooking related items, you could offer your customers a chance to win an e-recipe book if they sign up.
Vendors sending regular customer emails frequently see an increase in business week over week. (Be sure to not send too frequently as there is an art to frequency, but you will know what works for you as you grow this list.)
Once your list becomes large enough, you may want to look at using Constant Contact or Mail Chimp too as these are great resources that also provide tips and reports that will make you successful with little knowledge needed on your part.
Offering exceptional customer service with a smile, building trust, listening, handing out business cards and sending customer emails are five great ways to sell more of your products and grow your flea market business.